Filtered By: Topstories
News
OCTA: COVID-19 downward trend in NCR Plus slowed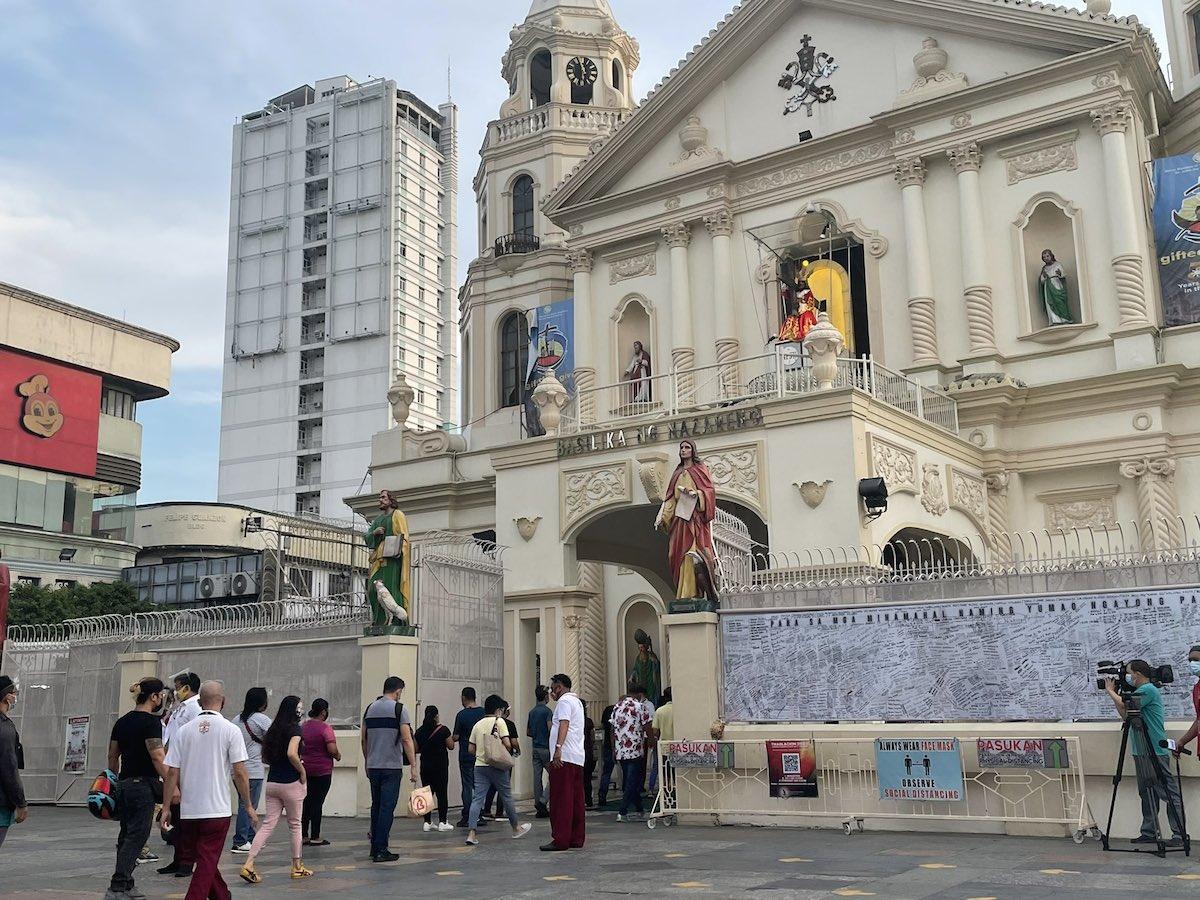 The downward trend in COVID-19 cases in Metro Manila and neighboring areas has slowed down, the OCTA Research group said Monday.
In their latest report, the independent team of experts said Metro Manila only logged a one-week case growth rate of -1% for May 24 to 30, compared to -23%, -27%, and -36% in the weeks prior.
The National Capital Region's reproduction number also rose to 0.69 while its positivity rate stood at 5%.
The reproduction number refers to the number of people that each COVID-19 case can infect. The World Health Organization's benchmark for the positivity rate, meanwhile, is 5% or lower.
OCTA said Cavite and Laguna also saw "slight increases" in COVID-19 cases, posting one-week case growth rates of 6% and 4%, respectively.
The average number of new cases nationwide also grew by 22% to 6,259. The country's reproduction number was pegged at 1.02.
The group flagged Isabela, Cagayan, Iloilo, Misamis Oriental, Davao del Sur, South Cotabato, and Camarines Sur as "areas of concern" due to their high case growth rates.
"The high positivity rates in Camarines Sur and Palawan indicates that more testing is needed in those provinces," the experts added.
The Department of Health previously said COVID-19 cases have plateaued after a steep spike in March and April.
Six regions have also been cited for showing an increasing number of infections.
The Philippines has 53,757 active cases after recording 7,058 new infections on Sunday afternoon, the third straight day in which new cases breached 7,000.
On Monday, the national government is expected to announce the new quarantine classification for the month of June. NCR Plus (Metro Manila, Bulacan, Cavite, Laguna and Rizal) has been placed under general community quarantine with heightened restrictions until May 31.
All 17 mayors in the NCR have agreed to maintain the GCQ status in Metro Manila in June, Parañaque City Mayor Edwin Olivarez said Monday.
On Wednesday, the OCTA Research group also recommended retaining the GCQ status of NCR Plus, saying while COVID-19 cases in these areas have decreased, "the numbers are still high." —KG, GMA News