Filtered By: Topstories
News
AFP chief Sobejana visits Pag-asa Island for logistics hub plan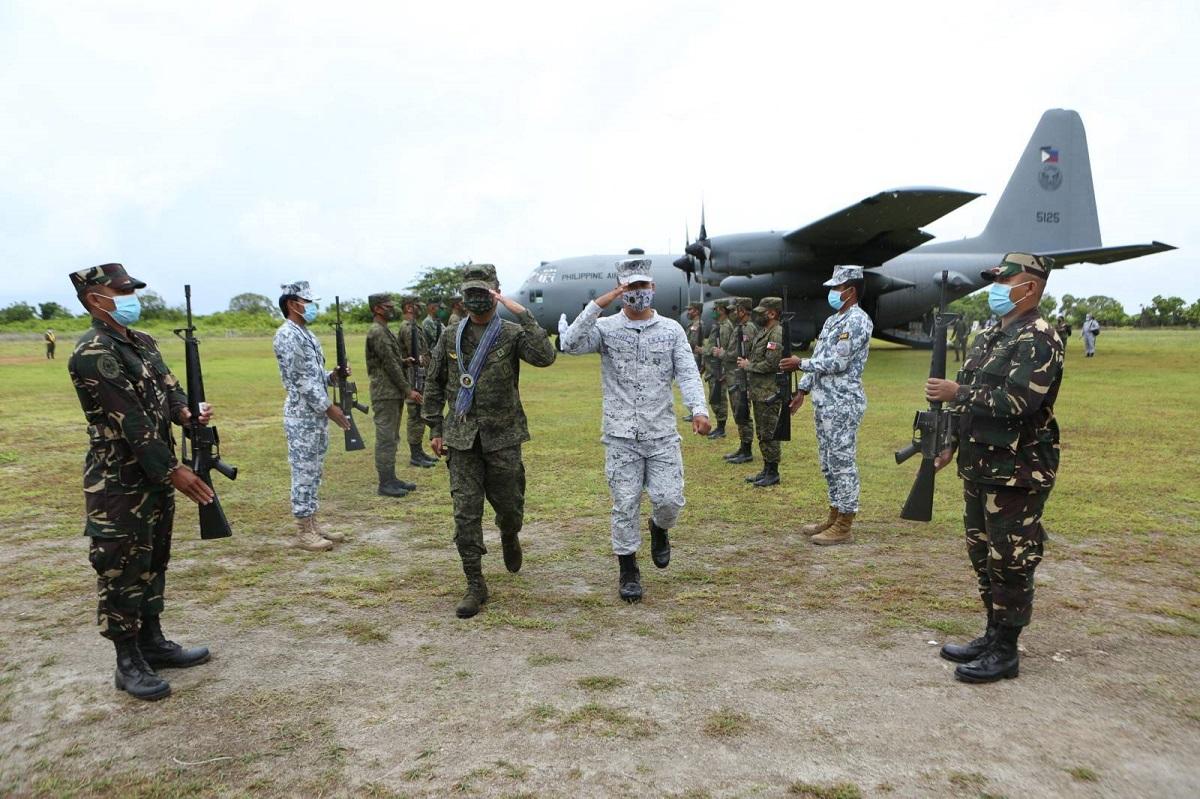 Armed Forces of the Philippines (AFP) chief General Cirilito Sobejana visited Pag-asa Island earlier this week despite a statement from China against "stirring up trouble" in connection with the territorial dispute with the Philippines.
Interviewed by reporters on Tuesday night, Sobejana said the visit was in connection with the transformation of the island into a logistics hub that aims to sustain the government forces deployed in the area.
"As regards to my visit to Pag-asa, [it was] just to see what is really happening there [and] it is also in line with our plan to convert the island into a logistics hub to sustain our forces," he said.
After the announcement of the logistics hub project in May, Chinese foreign ministry spokesperson Hua Funying said they are hoping some individuals would not stir up trouble about the issue in the territories.
Internationally known as Thitu Island, Pag-asa is located west of Puerto Princesa City in Palawan and is part of Kalayaan Island Group (KIG), a chain of nine islets the Philippines claims as territory among the broader group internationally known as the Spratlys.
In statement on Wednesday, the AFP said Sobejana, who visited the island on Monday, assured to uplift the morale and welfare of the troops securing the island and other communities within the KIG during his visit.
"The AFP will strike a balance between mission accomplishments and looking after the morale and welfare of our men and women," Sobejana said, addressing the military force of Naval Station Emilio Liwanag on Pag-asa Island.
He also underscored the military's important role in protecting the citizens of KIG and their livelihood as well as in guarding the country's territories in the West Philippine Sea (WPS).
Recently, the AFP deployed more air and naval assets under the operational control of Western Command (WESCOM) in Palawan.
The additional deployment of assets is to support the National Task Force WPS together with the Philippine Coast Guard and the Bureau of Fisheries and Aquatic Resources in patrolling the WPS, the AFP said.
Before his visit to Pag-asa Island, Sobejana also met with the troops of the 3rd Marine Brigade to extend the AFP's commendation for maintaining Palawan "peaceful, stable and progressive."
He awarded P500,000 to the 3rd Marine Brigade together with the Marine Battalion Landing Team 4 for their dismantling of a New People's Army unit in Palawan.
While docked at Puerto Princesa City Pier, Sobejana, with Naval Forces West commander Commodore Donn Anthony Miraflor, also visited BRP Emilio Jacinto (PS35), which is one of the many ships currently deployed at WESCOM.
Sobejana commended the personnel of the naval ship for continuous efforts to ensure the sovereignty and protect the territorial integrity of the country particularly in the WPS.
He also lauded the officers and personnel for the rescue of 31 fishermen of MB Pauline 2 at Nares Bank in WPS on May 24. —KBK, GMA News