Filtered By: Topstories
News
Filipino Nurses United urges gov't to end deployment ban and hire nurses for local facilities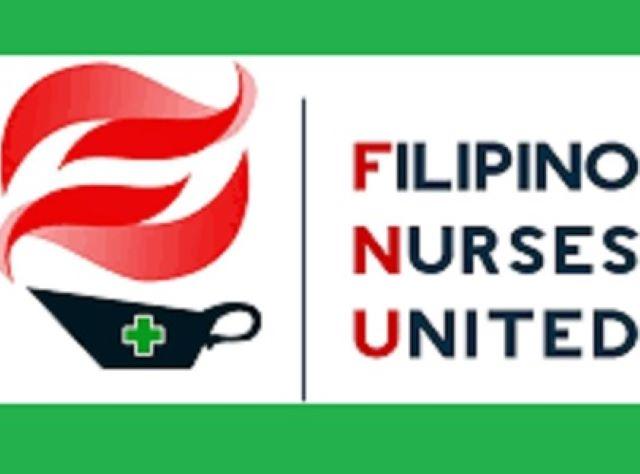 A group of Filipino nurses is calling on the government to lift the deployment ban of nurses and health workers and to hire 48,000 nurses to strengthen the public health system.
In a statement, the Filipino Nurses United (FNU) was referring to the ban that was reimposed by the Philippine Overseas Employment Administration (POEA) on June 1, 2021.
The group says "the ban as ill-advised and unnecessary since government data show the country has enough number of nurses to sufficiently meet the country's health needs even in this time of pandemic."
"The deployment ban, even though the government says is only a stop-gap and temporary measure, is seen to create more social and economic problems for nurses and their families, especially for those who have processed their papers for work overseas and have already incurred huge expenses," the group added.
The FNU also said that the government should "immediately lift the deployment ban and respect the right of nurses and other health workers to seek better work opportunities abroad."
GMA News Online has contacted POEA Administrator Olalia for comment but has yet to receive a reply.
In a June 1 advisory, Olalia said the 5,000 cap on new hires for healthcare workers to be deployed abroad has already been reached.
"Pursuant to POEA governing board resolution No. 17, series of 2020 on the lifting of the moratorium or temporary suspension on the deployment of nurses, nursing aides and nursing assistants until it reaches the annual deployment ceiling of 5,000 of new hires for healthcare workers, this administration hereby announces that the ceiling has been reached as of date," Olalia said.
He said the POEA will thus no longer process and issue overseas employment certificates (OEC) for new hires.
However, those who were already issued OECs will be allowed to leave for abroad, Olalia said.
'Just wages' and local hiring
The FNU is also calling on the government to provide nurses with "just wages and benefits and implement all laws that promote and protect the nurses' general well-being."
Citing data from the Professional Regulation Commission (PRC) from 2000-2019, the FNU said there were 580,359 nursing board passers, and from this number at least 272,070 were able to acquire OECs to work abroad.
"Meanwhile, around 100,000 nurses are locally employed leaving some 200,000 unemployed or underemployed nurses who can be recruited for the COVID-19 health response," the group said.
"Last year, during the deployment ban of nurses from April to September, there were only 8,056 health care workers who were hired out of the more than 10,000 slots opened by the DOH for emergency hiring. Of those hired, only 2,701 were nurses with contract-of-service (COS)," the group added.
The FNU pointed out that the Department of Health (DOH) could have employed more than the 3,904 nurses enlisted last May 2021 for its emergency hiring program.
"Clearly, this could hardly augment the staffing needs of the 1,700 COVID-19 referral hospitals with more than 25,000 bed capacity," the group said.
"And some of these hospitals have even added COVID-19 wards that were manned by nurses pulled out from regular wards or provinces instead of logically hiring new nurses or filling up vacant nursing plantilla positions," it added.
The group recommends the hiring of 42,000 nurses or one nurse for every barangay and an additional 6,000 nurses for government health care facilities.
"At present, the reality of understaffing is far worse where a nurse handles 12 COVID-19 patients, regardless of severity or patient acuity," it said.
GMA News Online has contacted the DOH for comment but has yet to receive a reply. —With reports from Hana Bordey and Julia Mari Ornedo/BAP/KG, GMA News