Filtered By: Topstories
News
Noynoy would want people to defend 'fragile' democracy than grieve over his death -Kiko Pangilinan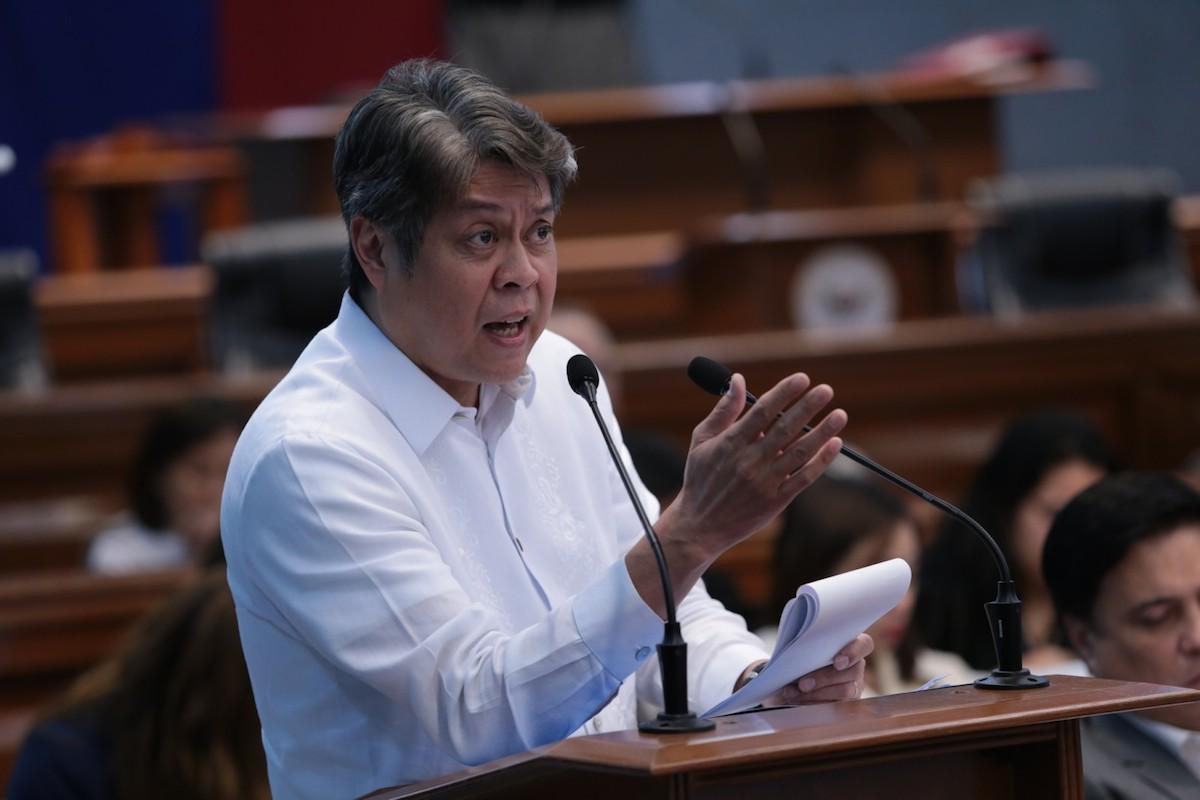 Former President Benigno "Noynoy" Aquino III would have wanted people to defend "fragile" democracy than grieve over his death, his ally Senator Francis Pangilinan said Friday.
"Kung si President Noynoy ito, ang sasabihin niya: "Huwag s'ya pagkaabalahan. Ipaglaban natin ang demokrasya 'yan ang inalayan ng buhay ng tatay ko, dinepensahan ng nanay ko, 'yan ang ating pinasigla. We need to defend and support out democracy. Palagay ko 'yun e," Pangilinan said in an interview on GMA's Unang Balita.
(I think President Noynoy would say "Don't waste your time on me. Just defend the democracy which was fought for by my father and defended by my mother. We need to defend and support our democracy.)
Pangilinan, a Liberal Party stalwart, in another television interview, described the democracy in the Philippines as "fragile" that needs to be defended.
"He made democracy real up to a certain extent and gave the economic vibrancy because of democracy. So I'm sure with his death, it's not about the Liberal Party per se, not about him, it's about how do we now continue the struggle to preserve our fragile democracy," the lawmaker said in an ANC interview.
The 61-year-old Aquino is the son of the late President Corazon Aquino and slain senator Benigno "Ninoy" Aquino Jr. who both fought the dictatorship of strongman Ferdinand Marcos.
Asked about the effect of Aquino's death to LP especially in gearing up for the 2022 national and local elections, Pangilinan said there is a proper time to talk about the polls and, for now, they will remember the legacy of the former president, the party's chairman emeritus.
Moreover, Pangilinan recalled how Aquino had been generous with him and his family as their personal friend.
Pangilinan said his children— Miel, Frankie, and Miguel felt "welcomed" whenever they need an interview with Aquino for their school projects and even during their visits to the Malacañang Palace.
"Very simple, simpleng tao, walang ka-ere ere, ayaw niya ng special attention," he said. (He is not boastful and he does not want special attention.)
The lawmaker also recalled how Aquino would appreciate Chinese delicacies from Ma Mon Luk— siopao and siomai—whenever he send these over as gift for the former president's birthday.
On Thursday morning, Aquino was rushed to Capitol Medical Center in Quezon City.
According to a statement read by his sister Pinky Aquino-Abellada on Thursday afternoon at Heritage Park, Aquino was pronounced dead at 6:30 a.m. due to renal disease secondary to diabetes.
Abellada also said her brother had been in and out of hospital even before the COVID-19 pandemic.
Aquino was the Philippines' 15th president.
Before holding the highest elected position in the Philippines in 2010, Aquino served in the Legislative department. He represented Tarlac's second district in the House of Representatives from 1998 to 2007, after which he ran for senator and served in the Senate from 2007 to 2010.—AOL, GMA News