Filtered By: Topstories
News
Zarate slams Duterte admin for 'sleeping' on Bayanihan 3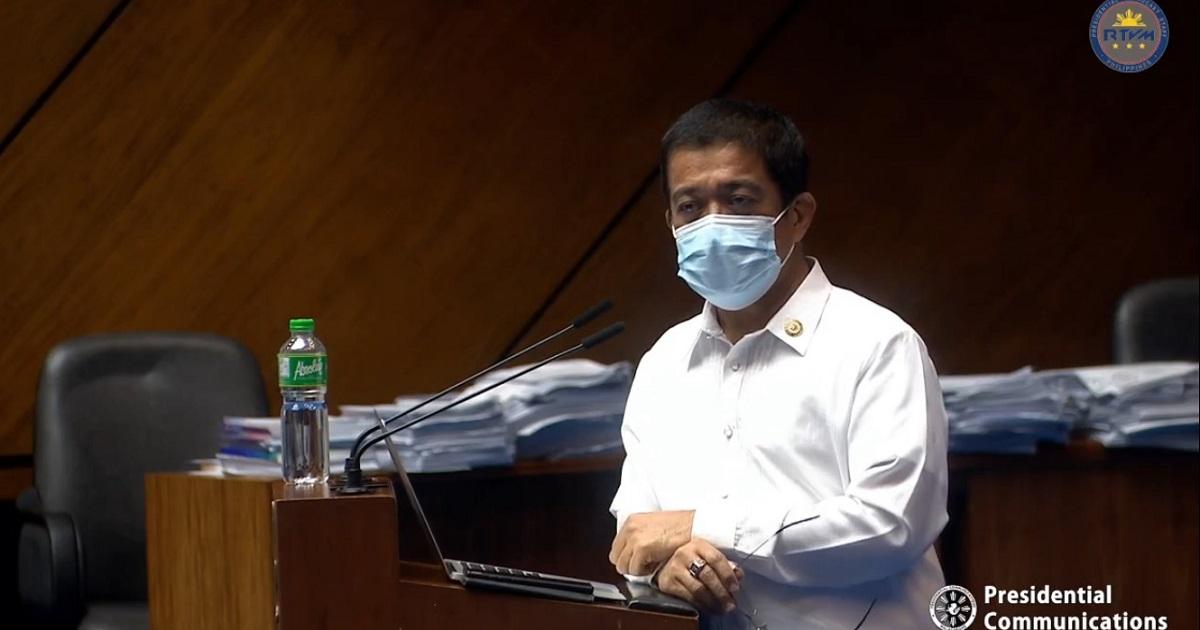 Bayan Muna party-list Representative Carlos Zarate on Tuesday slammed the Duterte administration for supposedly "sleeping" on the proposed Bayanihan to Arise as One Act or Bayanihan 3 while at the same time claiming that it had available funding for the purchase of weapons.
In a press statement, the progressive lawmaker claimed that the government was spending $2.43 billion or P118 billion on an arms deal with the United States.
"It seems that instead of saving lives and alleviating the plight of our people gravely hit by this crisis aggravated by the COVID-19 pandemic, the skewed priority of the Duterte administration is to feed or heal our people with more weapons of death," Zarate said.
"It continues to turn a deaf ear on the funding needs for the Bayanihan 3," he added.
Citing information from the US Defense Security Cooperation Agency (DSCA), Zarate claimed that the Duterte administration was set to acquire the following:
1. ten (10) F-16C Block 70/72 aircraft;
2. two (2) F-16D Block 70/72 aircraft;
3. fifteen (15) F100-PW-229EEP engines or F110-GE-129D engines;
4. fifteen (15) Improved Programmable Display Generators (iPDG);
5. fifteen (15) AN/APG-83 Advanced Electronically Scanned Array (AESA) Scalable Agile Beam Radars (SABR);
6. fifteen (15) Modular Mission Computers 7000AH;
7. fifteen (15) LN-260 Embedded GPS/INS (EGI) with SAASM and PPS;
8. twenty-four (24) Advanced Medium Range Air-to-Air Missiles (AMRAAM) AIM-120C-7/C-8 or equivalent;
9. one (1) AIM-120 Guidance Section; forty-eight (48) LAU-129 missile launchers;
10. three (3) KMU-572 Laser Joint Direct Attack Munition (LJDAM) tail kits;
11. six (6) Mk-82 500lb bombs; six (6) Mk-82 500lb Inert training bombs;
12. six (6) FMU-152 or FMU-139 fuzes;
13. six (6) Sniper Advanced Targeting Pods (ATP) or Litening ATP;
14. fifteen (15) Multifunctional Information Display System Joint Tactical Radio System (MIDS-JTRS) aircraft terminals;
15. fifteen (15) M61A1 Vulcan Anti-Aircraft 20mm guns, and;
16. assorted weapon instruments and systems, and ammunition.
Instead of the military hardware and munitions, Zarate said the funding should instead be used to finance the Bayanihan 3 to help more Filipinos affected by the pandemic.
"This amount is already around 30% of the ayuda packages of Bayanihan 3 and would even go a long way in boosting our economy," he said.
"With the P118 billion amount alone it can fund more than half of the P216 billion intended for the provision of P2,000 cash aid per Filipino, regardless of social status. The P1,000 first tranche of this cash aid can already be given to all Filipinos."
The House of Representatives had approved the Bayanihan 3 stimulus package on third and final reading. The package seeks to provide P401 billion worth of interventions to help Filipinos recover from the COVID-19 pandemic.
The said measure aims to extend financial assistance worth P2,000 to all Filipinos, regardless of their status in life, in two tranches. It was passed despite questions on how the measure would be funded, with Albay Representative Edcel Lagman saying that the absence of available funds would make the measure "illusory and a mockery of a promise to intended beneficiaries."
Senator Sonny Angara has said the Senate Finance Committee would hold hearings on the measure once Congress resumes session next month. Sessions would resume on the morning of President Rodrigo Duterte's last State of the Nation Address on July 26. — DVM, GMA News