Filtered By: Topstories
News
Resos honoring Hidilyn Diaz filed at House; congressional medal in the horizon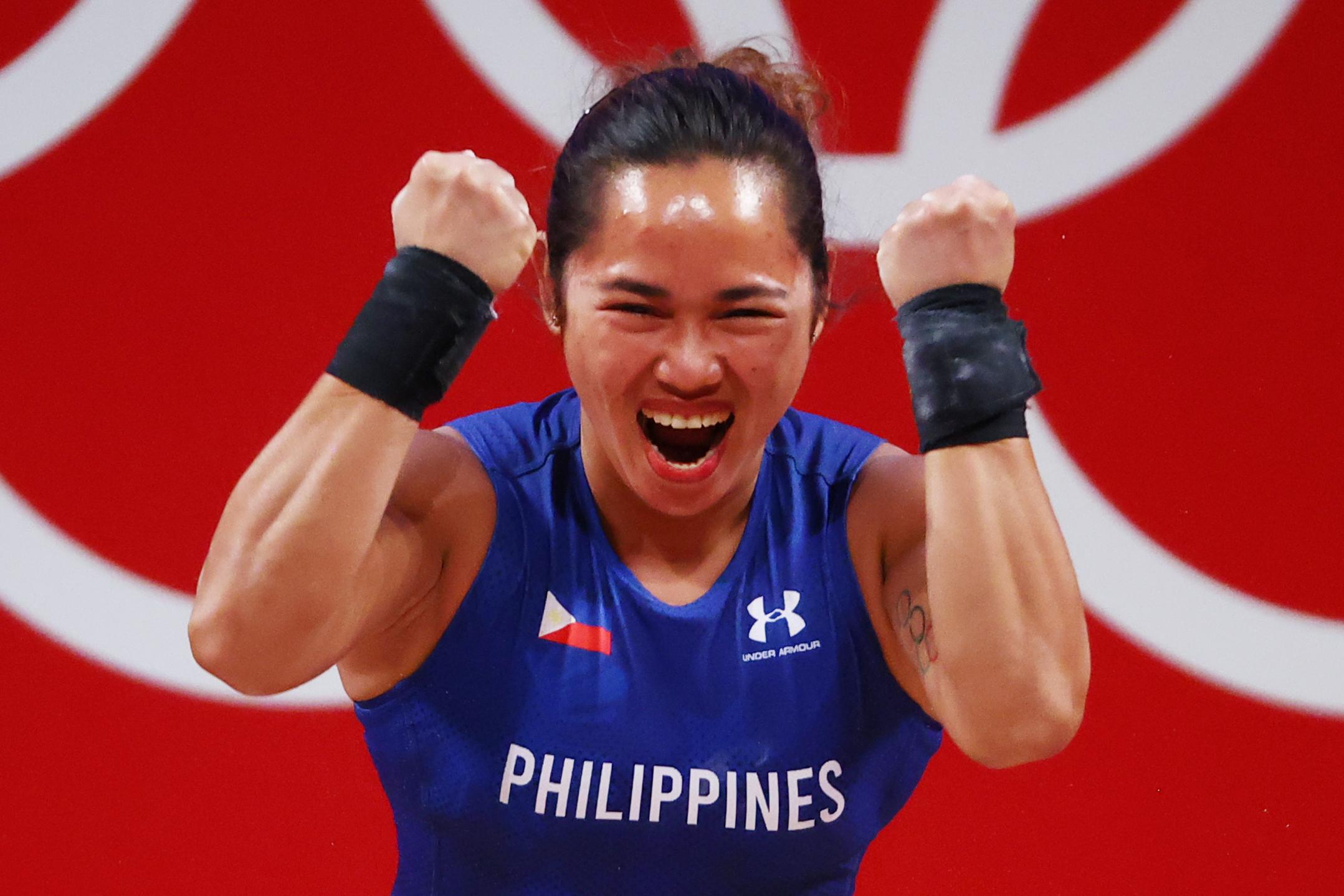 Zamboanga City 2nd District Representative Manuel Dalipe on Tuesday filed a resolution honoring the victory of Filipina weightlifter Hidilyn Diaz after recently winning the Philippines' first-ever gold medal at the Olympics.
Dalipe said the country's 97-year quest for gold ended on July 26, 2021 when Diaz conquered the women's 55-kilogram weightlifting competition at the Tokyo 2020 Olympic Games.
"The outstanding performance by Ms. Diaz deserves to be commended for the honor and recognition she has brought to our country," Dalipe said in his House Resolution 1984.
Diaz is a constituent of Dalipe. She finished with a total score 224 kg, lifting 97 in the snatch and 127 in the clean and jerk to outduel China's Liao Qiuyun for the gold.
She said this was her first time to successfully lift 127 kilos, having repeatedly failed to pull it off during training.
Gabriela party-list Representative Arlene Brosas also filed a resolution congratulating Diaz as she also called for more support to Filipino athletes.
"This House of the People must not end in just basking in Ms. Diaz's pride and glory; instead, it must be ensured that national athletes are given enough support and funding, as they bring honor to the country and are inspiration to all Filipinos," Brosas said.
Abra Representative JB Bernos also lodged a resolution to congratulate the Filipina athlete.
"Her perseverance and determination against all odds prove that we Filipinos can achieve great things in many fields. She is an inspiration to young Filipinos and to all athletes for showing that excellence can be achieved through hard work, intense faith, and support of fellow countrymen," Bernos said.
Lawmakers from Mindanao, Deputy Speaker Mujiv Hataman and AMIN partylist Representative Amihilda Sangcopan are also preparing a resolution to honor Diaz's historic feat.
Meanwhile, Rizal 2nd District Rep. Fidel Nograles urged the chamber to grant a Congressional Medal of Achievement to Diaz following her victory.
"We have long waited for this gold medal and it is just fit for the Philippine Congress to honor our first ever Olympic gold medalist a congressional commendation as her win brought our country not just great honor but immense pride and joy," Nograles said.
"What makes this even sweeter is that Diaz also set two Olympic records in her win. This is truly a proud moment for Philippine sports," Nograles added.
Nograles vowed to gather signatures and file a resolution for awarding the said medal to Diaz.
Deputy Speaker Marlyn Alonte also filed a resolution conferring Congressional Medal of Distinction to Diaz. She also said Diaz's victory is a new impetus for Congress to take concrete actions on uplifting the plight of Filipino athletes.
For her part, BHW party-list Representative Angelica Co said Diaz deserves a spot promotion for her historic Olympic Gold Medal triumph and new Olympic Record.
"I will recommend this to the Philippine Air Force in my capacity as member of the House committee on national defense and security," Co said.
"I dare say, she should henceforth be known as the new 'Captain Barbel' of the Philippines, a true living Filipino hero worth of emulation and adulation by generations of Filipinos today and yet to come," she added.—MDM/AOL, GMA News