Filtered By: Topstories
News
Temporary suspension of claims payment alarms hospitals —PHA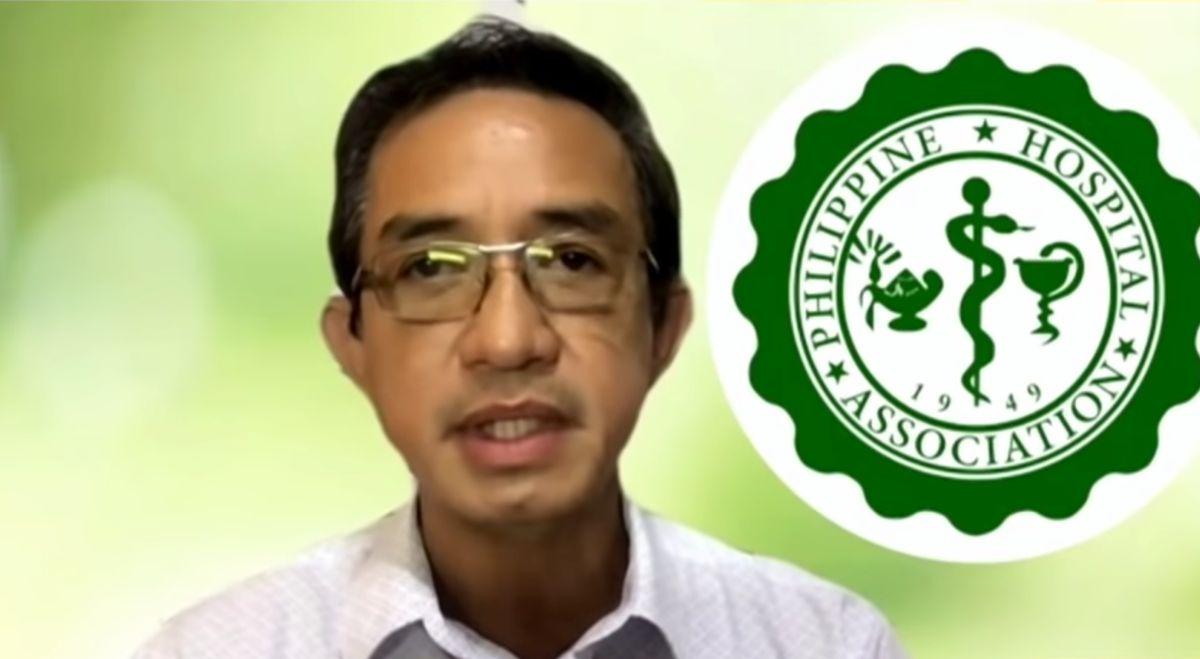 Philippine Hospitals Association president Dr. Jaime Almora said Saturday that several hospitals are alarmed by the new Philippine Health Insurance Corp. (PhilHealth) circular on temporary suspension of payments on claims that are currently under investigation.
"Naaalarma ang mga ospital sa paglabas ng circular about the temporary suspension at a time na nagrereklamo kami sa matagal na hindi pagbabayad doon sa COVID claims," PHA's Almora said in an interview on "Dobol B TV."
[Several hospitals are alarmed over the suspension of claims payment, at a time when complaints on delayed reimbursements are mounting.]
He said PhilHealth has yet to settle billions of pesos in reimbursements, adding they are particularly afraid that their COVID-related claims will be declared as "fraudulent" and the tag could unfairly taint the reputation of hospitals.
"Kami ay natatakot na baka sabihin nilang fraudulent ang mga [COVID-19] claims na ito kaya hindi binbayaran, which is far from the truth."
Further, the PHA chief said some of its member-hospitals find the new PhilHealth circular "too sweeping."
"Kino-connect kasi nila, ng mga ospital namin, itong temporary suspension dito sa maraming claims na hindi pa nababayaran. So anong ibig sabihin? Ayaw magbayad at ang gagawin na rason yung mga fraudulent claims? Masisira kami niyan," he said.
(Our hospitals are connecting the temporary suspension to the numerous unpaid claims. So what does this mean, they don't want to pay by using "fraudulent" claims as an excuse?
"We cannot help but connect 'yung hindi pagbayad sa bill dito sa circular na ito" (We cannot help but connect the circular with the non-payment of the bills), he added.
Despite the controversy, the PHA president said they will still admit COVID-19 patients, but he appealed to PhilHealth to give "financial risk protection" to hospitals.
Old circular
In a separate interview on Super Radyo dzBB, PhilHealth spokesperson Shirley Domingo said the state insurer has been implementing the circular since 2016.
"This policy has been there since 2016. Hindi na po ito bago" (it's nothing new), she said.
Also, Domingo said that PhilHealth will never implement the policy arbitrarily, referring to Almora's earlier remark that "arbitrary denial of payment would only result in losses to hospitals," and that it is "not only unlawful but also morally wrong."
But Domingo argued that PhilHealth -- since 2019 -- only subjected 19 of the more than 8,000 hospitals to a temporary stop-payment-of-claims policy.
Further, she underscored that the policy is never intended to shut hospitals down, especially during times of public health emergency.
"PhilHealth will be the last entity to close hospitals arbitrarily," Domingo pointed out.
On Friday, the PhilHealth announced its implementation of Circular No. 2021-0013, providing the guidelines on the issuance of Temporary Suspension of Payment of Claims (TSPC) as preventive measure on healthcare providers that are subject of investigation.
The issuance of the latest circular came amid the billions of pesos in unpaid PhilHealth benefits claims from hospitals.
During the recent virtual hearing of the House committee on health, Almora said that private hospitals have P86,079,590,987.21 worth of claims to PhilHealth from January 2020 to June 2021, of which about P26 billion is still being processed, while P46.6B was returned to hospitals, and around P13.8B was denied.
Domingo clarified Almora's previous claim, saying only P12.9 billion worth of reimbursements were pending with PhilHealth as of August 17, 2021. —LBG, GMA News