Filtered By: Topstories
News
Zubiri says Marcos asked him, Romualdez to discuss possible legislative agenda for SONA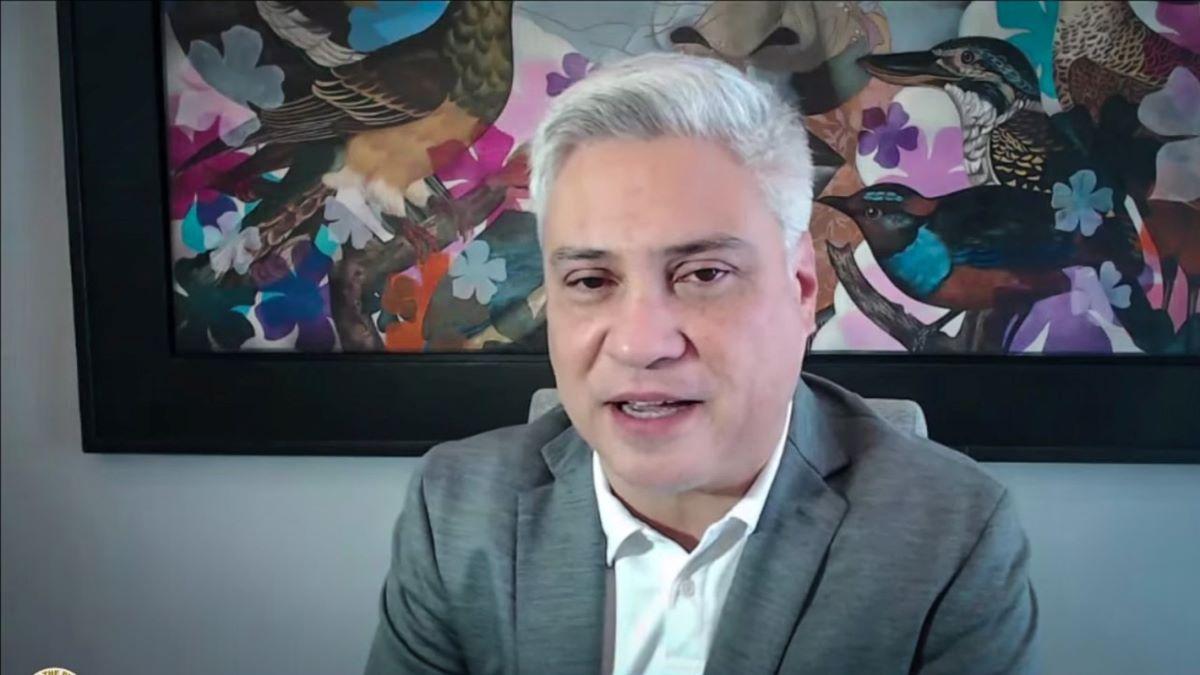 President-elect Ferdinand "Bongbong" Marcos Jr. asked Senate Majority Leader Juan Miguel Zubiri and House Majority Floor Leader Martin Romualdez to "sit down" and discuss the possible legislative agenda which he will present on his first State of the Nation Address (SONA) in July.
This was disclosed by Zubiri in an interview with reporters Monday when asked about the status of the Senate presidency race in the 19th Congress.
"A lot of things will be happening in the next few days. In my discussion with our incoming president, President-elect Bongbong Marcos, he wants to shape up the legislative agenda immediately. He instructed me and incoming Speaker Martin Romualdez to sit down and discuss possible legislative agenda for the SONA, discussions for the SONA," Zubiri said in an interview with reporters.
"And we promised to him and I told him that 'Boss, maging [Senate president] man ako o hindi, tutulong pa rin ako. So I will help. So we'll have a series of meetings. We will be discussing how we will assist the president-elect on his legislative agenda for the 19th Congress," he added.
The re-elected senator downplayed his answer when asked if Marcos' request sounded like an endorsement from the president-elect.
"He asked for my help and who I am to say no," he said.
Zubiri added that he doesn't want to "sound presumptuous" after the meeting that he had with Marcos, Romualdez and some congressmen regarding the legislative agenda.
According to the senator, the meeting ran for about one and a half hours after the proclamation last week and he was the only senator when Marcos asked him to sit down and talk about the legislative agenda.
Zubiri did not answer directly when asked if he is actively seeking the endorsement of Marcos for the Senate presidency, but he said "it doesn't hurt" to seek the support of different groups.
"I absolutely welcome it [endorsements]. At this point in time, kailangan natin mabuo ang [we need to form the] supermajority. I keep stressing that whoever wins dito sa dalawang grupo na ito, ang napakahalaga ay magkasama kami sa isang supermajority [between the two groups, it is important that we will be united in the supermajority]. Hindi puwedeng kami ay maghiwalay at alam po nila ito [We should not be divided and they know that very well]," he said.
So far, Zubiri said he had discussed the organization of the supermajority with Senators Ronald "Bato" Dela Rosa, whom he said is "actively campaigning for the other side."
Senator Cynthia Villar and Zubiri are the two senators who were reportedly vying for the Senate presidency.
Villar's bid was said to be backed by Senator Imee Marcos, the sister of the president-elect.
"Definitely, people like Senator Bong Go, Senator Bato, Senator [Francis Tolentino] who identified themselves with the other bloc, will still have to be in the supermajority. 'Yan ang talagang ginagawa ko [That's what I'm doing]," Zubiri said.
"So I don't want to say anything that will burn bridges. I don't want to say anything that will put a wedge in our friendships and potential alliances as a supermajority. Kaya hindi ako puwedeng magsalita [So I can't say anything] at this point in time, even the numbers mahirap magsalita [It's hard to talk about] because since it's a numbers game, grabe ang sniping, 'yung poaching, 'yung tawagan in the midnight hour [the sniping, the poaching, the calls in the midnight hour are a lot]," he added.
'Fluid' race for SP
Right now, Zubiri said, he is trying to get the consensus of all and he will eventually sit down with Villar to talk and see what is the best for the supermajority.
While the possibility of term-sharing is yet to be discussed, Zubiri said some members of the chamber are already rejecting the idea.
In their bloc, Zubiri said they already made "firm commitments" for Senator Sonny Angara to keep his chairmanship of the Senate Committee on Finance and for Senator-elect Loren Legarda to get the Senate president pro tempore position, being the "most senior member" of the chamber in the incoming Congress.
He said Senator-elect Francis Escudero is also trying to seek the Senate president position but their bloc will still talk about their final candidate for the post.
In a separate interview, Senate Minority Leader Franklin Drilon said the race for the Senate presidency is still very "fluid" as senators are still hesitant to make a firm commitment at this point of time.
"In my view, it is very fluid...There are no 13 senators at this point who have made firm commitments on the Senate presidency," Drilon, who formerly led the Senate, said.
But for Drilon, it would be a factor if a contender is "friendly," as he explained that the role of the Senate president is to build consensus among his colleagues.
"He must be able to gather consensus and force consensus among his colleagues. Legislation is an art of compromise...That is a quality that a Senate president must have," he said. — BM, GMA News