Filtered By: Topstories
News
Zubiri backs call for national state of calamity due to Paeng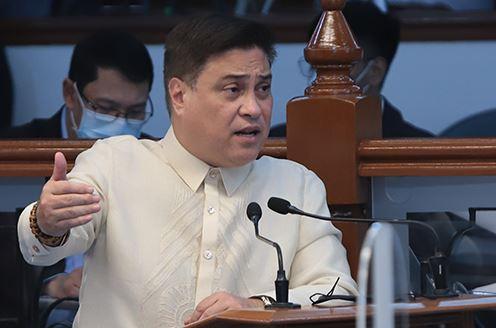 Senate President Juan Miguel Zubiri on Sunday expressed his support for calls to declare a national state of calamity, following the impact of Tropical Storm Paeng (international name: Naegi).
In a statement, Zubiri backed the National Disaster Risk Reduction and Management Council's (NDRRMC) recommendation to President Ferdinand "Bongbong" Marcos Jr. that a state of calamity be declared.
"With over fifty deaths and counting, and massive infrastructural damage from Luzon to Mindanao, we will need to access calamity funds under the declaration of a state of calamity in order to even begin recovering from Paeng," Zubiri said.
"I hope the NDRRMC can submit its resolution to the President as soon as possible, as I know that the President is already receptive to the recommendation and is now only waiting to review the resolution before making the decision," he added.
For its part, Zubiri said the Senate is organizing relief operations across the country and he will personally visit Mindanao where floods and landslides have been reported.
Review of 2023 calamity funds
"Beyond relief operations, we are of course now reviewing and making adjustments to our disaster management funds for the 2023 national budget," Zubiri said.
The Marcos administration is targeting a P31-billion budget for the NDRRMC in the coming year, reflecting a P20-billion increase from the allotment made for this fiscal year.
Special provisions include the National Disaster Risk Reduction and Management Program, which covers the reconstruction, rehabilitation, repaid, aid, and relief in connection with natural or human-induced calamities.
"With the recent earthquake in Abra, and now Paeng, our 2023 budget will definitely have to be reconsidered, reviewed and adjusted—not only for the rehabilitation of affected communities, but also to strengthen the capacity of the NDRRMC and related agencies and local governments," Zubiri said.
"We need to fix our fragmented disaster management efforts and adopt a whole-of-government approach going forward," he added.
House Speaker Ferdinand Martin Romualdez, cousin of Marcos, over the weekend also said the proposed 2023 national budget may be adjusted for funding of areas hit by natural calamities.
Tropical Storm Paeng was moving west-southwest as of Sunday afternoon, and expected to track north northwestward of northwestward on Sunday evening or Monday early morning.
It left the country with at least 48 fatalities, and affected almost a million. — BM, GMA News