Filtered By: Topstories
News
AFP: Philippine troops relentless in ensuring interest of Filipinos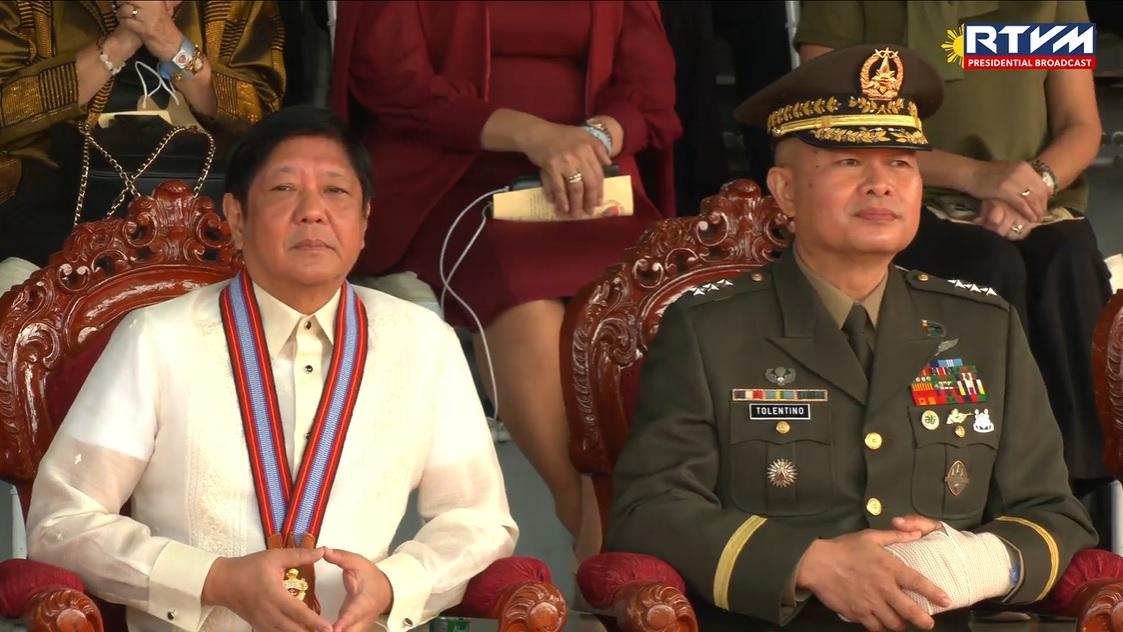 The armed forces of the Philippines will always be resolute in ensuring the interest of Filipinos in the West Philippine Sea, under the guidance of President Ferdinand Marcos Jr.'s vision laid out in his speech during the alumni homecoming at the Philippine Military Academy in Baguio City on Saturday.
In a statement on Sunday, the AFP said that its troops are "always ready to provide a safer, more peaceful and progressive country."
Also, the AFP asked Filipinos for their "support and prayers for the Armed Forces, and the Philippine Coast Guard in the conduct of maritime patrols to protect and preserve what rightfully belongs to us," the statement added.
In his speech at the PMA 2023 Homecoming rites on Saturday, President Marcos reiterated his pledge to keep every inch of the Philippine territory.
"This country will not lose one inch of its territory. We will continue to uphold our territorial integrity and sovereignty in accordance with our Constitution and with international law. We will work with our neighbors to secure the safety and security of our peoples," Marcos said.
Marcos' comments came days after the Philippines lodged a diplomatic protest over China Coast Guard's use of military-grade laser, and dangerous maneuvers against Philippine Coast Guard vessel BRP Malapascua on February 3, while on a resupply mission for Filipino troops stationed in Ayungin Shoal.
In the same speech at the PMA homecoming, Marcos also said the laser-pointing incident was only a part of what could be seen as an act of escalating the PH-China tension over maritime dispute.
"The laser-pointing incident was only a part of what we are seeing as intensifying or escalating of the actions of the militia --- marine militia of China, the coast guard of China, and the navy of China," Marcos said.
But he also emphasized what he told Chinese Ambassador Huang Xilian during their meeting in Malacañang, "[w]e have to find a way around this because if we are such close friends such as China and the Philippines, these are not the kind of incidents that we should be talking about."
He said he also reminded Xilian that "the aggressive acts of China against the Philippine Coast Guard, and Filipino fishermen was not agreed upon in his meeting with Chinese President Xi Jinping." —LBG, GMA Integrated News