Filtered By: Topstories
News
AFP refuses to comment on PH-China vessels incident in Spratlys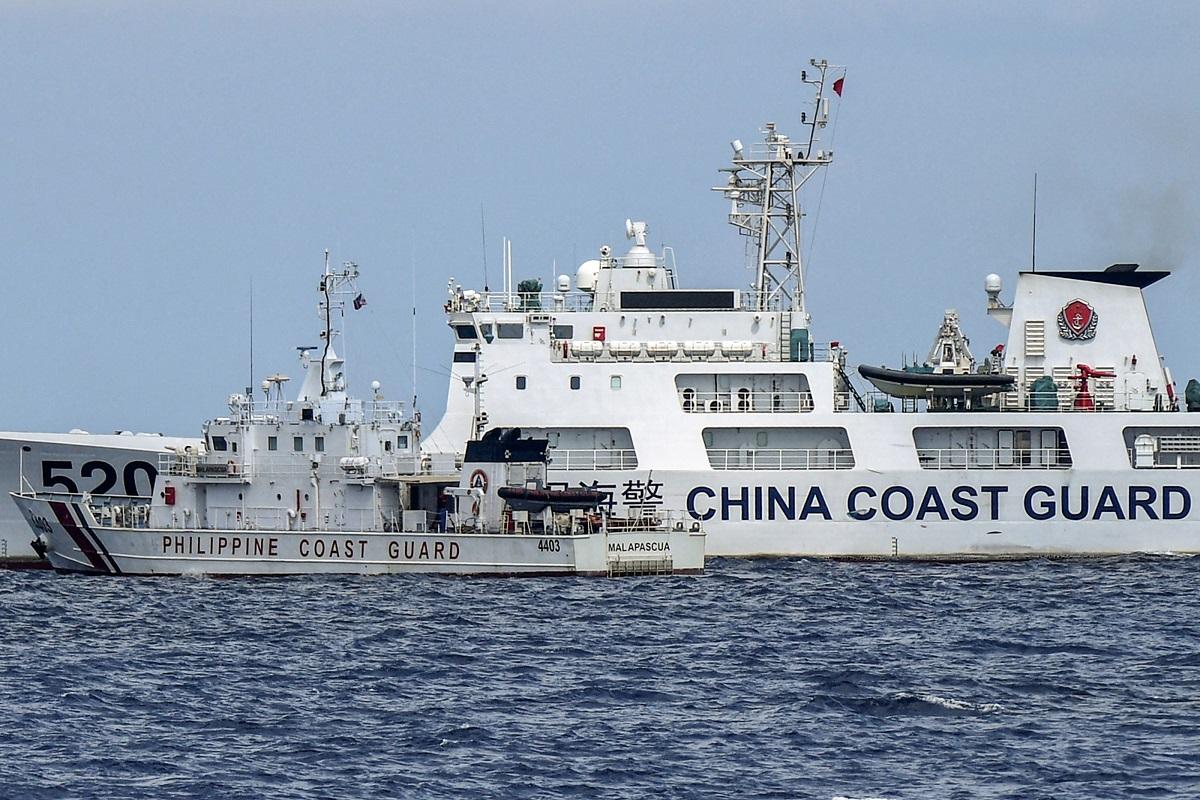 The Armed Forces of the Philippines has declined to give its comments on the near-collision incident between a Chinese Coast Guard ship and a Philippine Coast Guard (PCG) vessel, carrying journalists, in the Spratly Islands in the disputed South China Sea.
"Yes, nakarating na po ito sa amin. But I would rather let the National Task Force for the West Philippine Sea, which is an interagency [body], to handle this issue because it is more capable… on this level," AFP spokesperson Col. Medel Aguilar said during the Saturday News Forum in Quezon City.
Created in 2016, the NTF-WPS is an inter-agency body chaired by the National Security Adviser. Its main task is to synchronize the government's action in addressing issues in the West Philippine Sea.
On Friday, the Philippines called on China anew to respect the legal rights of the country to conduct maritime patrols after a Chinese coast guard ship engaged a Philippine patrol ship in a dangerous maneuver in the Spratlys, resulting in a near-collision incident.
China blames the incident on the Philippine vessel's "premeditated and provocative action."
"It was a premeditated and provocative action for the Philippine vessel to barge into the waters of Ren'ai Jiao with journalists on board, the aim was to deliberately find fault and take the opportunity to hype up the incident," a foreign ministry spokesperson said at a regular press briefing.
The Philippine Coast Guard has reported that more than 100 Chinese vessels were spotted during the maritime patrols of Philippine vessels in the WPS.
President Ferdinand "Bongbong" Marcos Jr. has stood firm on his promise not to give up an inch of Philippine territory, including the WPS amid the reported aggression of China in the disputed marine area.
In July 2016, the UN Permanent Court of Arbitration in The Hague, based on a case filed by the Philippines, junked China's nine-dash-line claim covering nearly the entire South China Sea, parts of which Manila refers to as West Philippine Sea.
AFP's Aguilar said the Philippines will continue its patrol its maritime territory.
"Basta sa amin tuloy lang ang maritime patrol, 'yung sovereignty patrol natin… lalo na sa ating territorial waters doon sa Exclusive Economic Zone," he said.
China's massive claim in the disputed sea overlaps with the exclusive economic zones of the Philippines, and other claimant countries -- Indonesia, Malaysia, Brunei and Vietnam. —LBG, GMA Integrated News