Filtered By: Topstories
News
Pilot, passengers rescued as plane makes emergency landing off Zambo City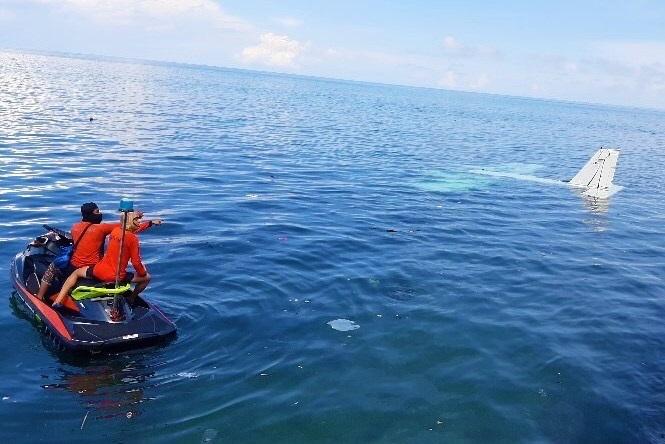 Four people — three foreigners and a Filipino — were rescued after a private plane conducted an emergency landing at Barangay Sinunuc in Zamboanga City on Tuesday morning, according to the Philippine Coast Guard.
The PCG said when rescue teams arrived at the area, the Piper PA-34 Seneca plane was submerged in the water approximately six feet deep some six meters away from the shoreline.
The Indian pilot and three passengers, who are Filipino, Indian and Nepali, are all in good condition.
They were transported to the Civil Aviation Authority of the Philippines (CAAP) office in Zamboanga City for further assistance and probe on the incident.
Initial investigation disclosed that the private plane took off from Zamboanga Airport bound for Dumaguete City at 9:30 a.m. The pilot said the plane experienced engine failure minutes after taking off.
In an incident report, CAAP said that at 9:45 a.m., July 7, a training aircraft with call sign RP-C834 from Dumaguete-based flying school, Royhle Aviation Academy, Inc., ditched near the sea wall of Sinunuc Boulevard in Zamboanga City.
The aircraft were carrying two flight instructors, a student co-pilot, and a mechanic. The plane took off Zamboanga Airport at 9:38 a.m. and was bound for Dumaguete Airport.
"The four persons on board have been retrieved from the aircraft and incurred no injuries," CAAP said.
Aircraft Accident Investigation and Inquiry Board (AAIIB) investigators have been advised and tasked to help determine the cause of the incident, it said. --Anna Felicia Bajo and Ted Cordero/KBK, GMA News