Filtered By: Topstories
News
3 villages in Tubigon, Bohol placed under granular lockdown due to COVID-19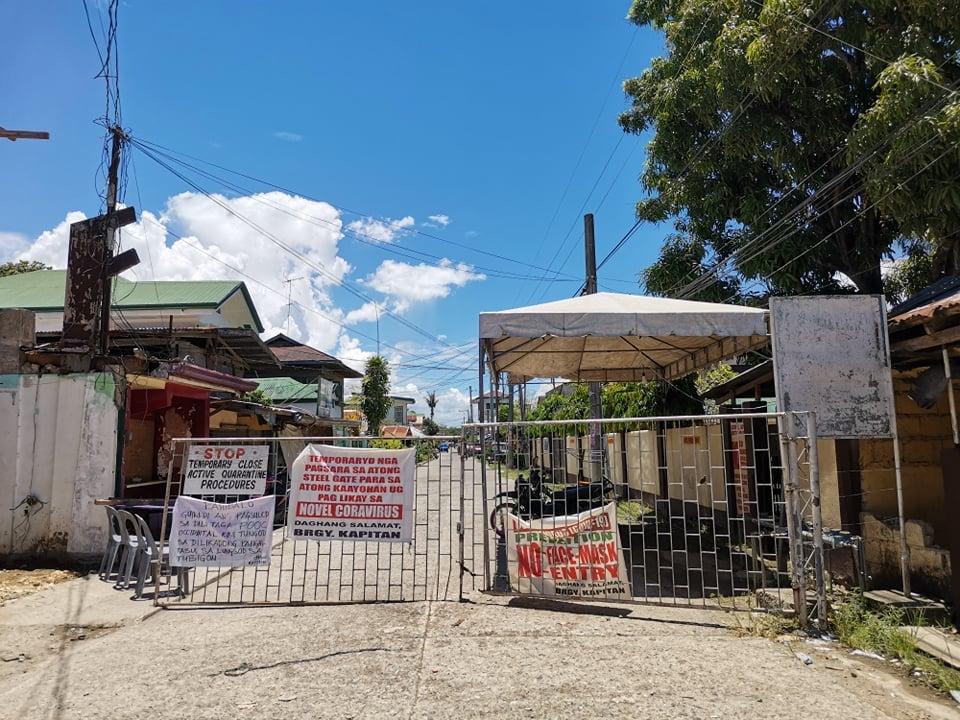 TAGBILARAN CITY — Three villages in Tubigon town have been placed under lockdown due to increasing coronavirus disease (COVID-19) cases.
The move came after the Regional Inter-Agency Task Force on the Management of Emerging Infectious Diseases (RIATF-MEID) approved the request of the Tubigon Inter-Agency Task Force for concurrence on the imposition of granular lockdown in the villages of Pooc Occidental, Centro and Cabulijan until September 30, 2020.
In granular lockdown, according to the local government of Tubigon, only an area in the barangay involved in contact tracing would be placed in lockdown.
Affected households will be provided provisions.
As of Friday, Tubigon has 10 active cases: three were locals stranded who have not gone home yet since their arrival in Tubigon, while seven are community transmissions.
All the 9 active cases were isolated, while one was admitted in a hospital.
Intensified contact tracing was conducted for the first and second generation close contacts of active cases and suspects are now in home quarantine including employees of LGU-Tubigon.
Additional polymerase chain reaction (PCR) tests will be done to individuals depending on the severity of risk and exposure to suspected and active cases based on the results of the contact tracing.
The RIATF-MEID also concurred with the request of LGU-Tubigon for moratorium on the acceptance of locally stranded individuals (LSIs) until Sept. 30.
The request for a suspension on the entry of LSIs into the town was made so authorities can focus on preventing local transmission of the disease in the town.
As of Thursday, there were 601 LSIs who arrived and 559 of them had completed quarantine while 42 are still in quarantine facilities.
The LGU-Tubigon asked residents to stay at home as part of efforts to stop the spread of the virus.
As of September 11, Bohol now has 248 COVID-19 patients but 199 of them had already recovered and eight have died.
The province has 41 remaining active virus carriers. -- BAP, GMA News