Filtered By: Topstories
News
Elderly ex-priest shot dead while sleeping —police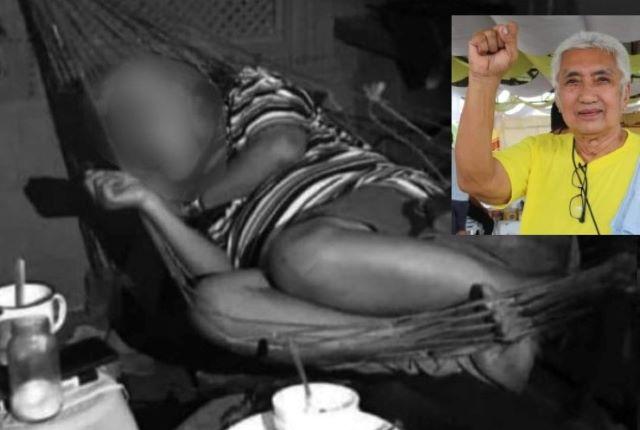 An 80-year-old former priest and peace negotiator for the National Democratic Front from Cebu was shot dead on Friday evening in his hammock in Pilar town on Camotes Island.
In social media messages to friends, the wife of Fr. Rustico Tan who requested anonymity, and was not with him during the attack, confirmed his death, and said that the burial of the victim will be on May 30.
Citing police reports, local media indicated that the victim was shot several times by a still unidentified gunman at about 8:20 p.m. Friday, May 28, 2021 in Purok Caimito, Barangay Upper Poblacion, Pilar. Tan had gunshot wounds in his face, neck and other parts of the body.
Quoting Lt. Renerio Mejeas, chief of the Pilar Police Station, a local media report said Tan was sleeping in a hammock in the terrace of his house along the road, when the attacker came and shot him several times.
Lived peaceful, simple life
Living alone during the COVID-19 pandemic, as members of his family were in mainland Cebu, Tan had been leading a simple and peaceful life among farming and fishing families in Pilar.
In one of his last social media messages to friends, he said that his organic farming efforts, in collaboration with some families in the town, is a success, including their livestock project.
Among fishers, he reported to his donor-friends that his group has been able to buy a motor banca or "pambot" in the locality.
He also thanked his donor-friends for the financial support for his projects.
Pilar Municipal Police said it is pursuing all possible angles in their investigation on Tan's death. —LBG, GMA News