Filtered By: Topstories
News
DOH probes Cabuyao school fire drill downing scores of students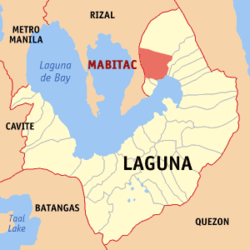 The Department of Health (DOH)-Calabarzon on Saturday said it will conduct an investigation into the surprise fire drill on Thursday in a school in Cabuyao City, Laguna that downed more than a hundred students.
In a statement, DOH-Calabarzon said that the Regional Epidemiology and Surveillance Unit (RESU) is coordinating with its city and provincial counterparts on the ongoing case investigation.
Further details about the hospitalized students were also being gathered.
On Friday, the City Disaster Risk Reduction and Management Office (CDRRMO) said the fire drill affected 104 students, with some passing out due to hunger and dehydration during the activity.
Meanwhile, the School Division Office in Cabuyao said 83 students were taken and treated at the Cabuyao City Hospital, and at the Ospital ng Cabuyao.
On the day of the drill, the heat index in the city hovered between 39 to 42 degrees Celsius, according to a disaster management official.
Earlier, DOH-Calabarzon pointed out that heat exhaustion -- often accompanied by dehydration -- might occur after exposure to high temperatures.
Its symptoms include confusion, dark-colored urine, dizziness, fainting, fatigue, headache, muscle and abdominal cramps, nausea, vomiting or diarrhea, pale skin, profuse sweating, and rapid heartbeat.
"Although heat exhaustion is not as severe as heat stroke, it should not be taken lightly. Without proper intervention, heat exhaustion can progress to heat stroke, damaging the brain and other vital organs and even causing death," DOH-Calabarzon warned.
"If signs of heat exhaustion occur, drink plenty of water, move to a cool place as soon as possible, rest and stop doing any activity, and seek help if needed. If symptoms worsen, call the hotlines for emergency medical care," it added. —LBG, GMA Integrated News