Filtered By: Topstories
News
US, Saudi Arabia call for extended ceasefire in Sudan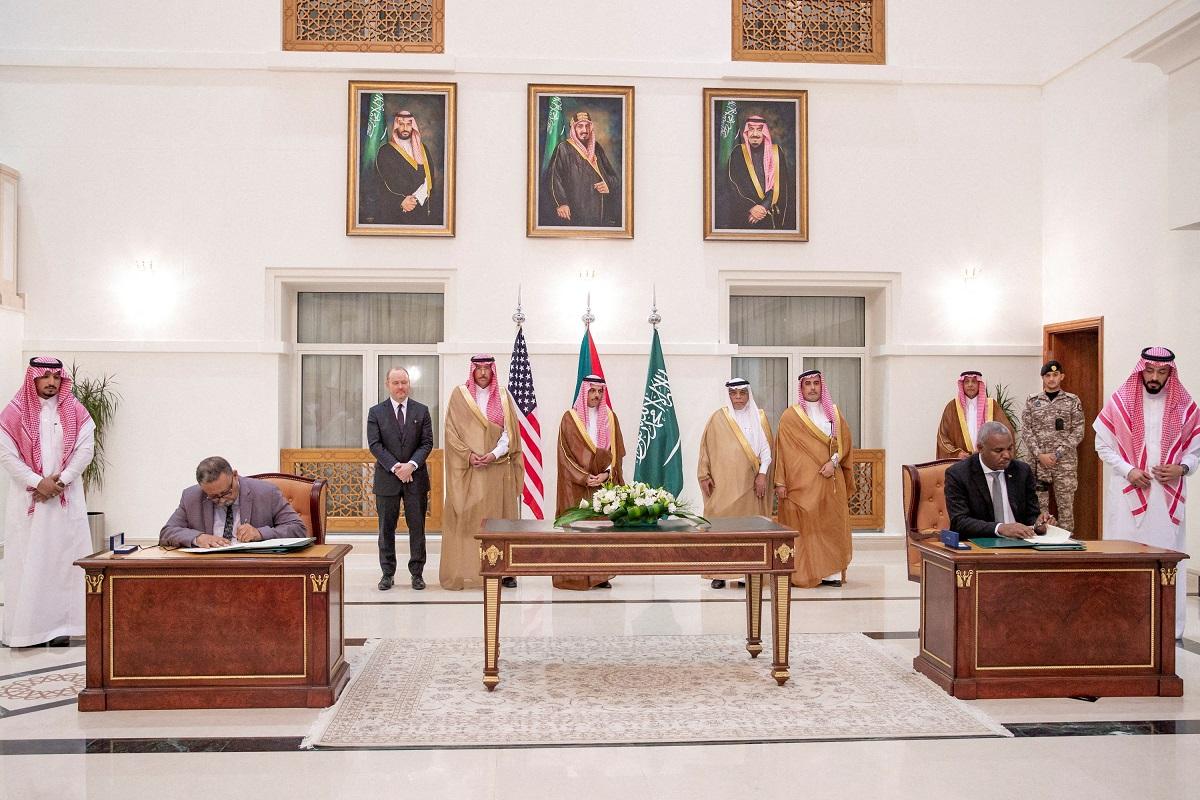 DUBAI — Saudi Arabia and the United States called on Sunday for the extension of a ceasefire deal that has brought some let-up in a six-week war between military factions but little humanitarian relief for civilians.
There were clashes overnight in the capital Khartoum and Omdurman, an adjoining city across the Nile, residents said, while human rights monitors reported deadly fighting in El Fashir, one of the principal cities in the western region of Darfur.
The conflict between Sudan's army and the paramilitary Rapid Support Forces (RSF) that erupted on April 15 has left the capital reeling from heavy battles, lawlessness and a collapse in services, driving more than 1.3 million people from their homes and threatening to destabilize the region.
A week-long ceasefire brokered in Saudi and US-led talks in Jeddah is due to run until Monday evening. Both countries are remotely monitoring the truce, which has been repeatedly violated, and called on the army and the RSF "to continue discussions to reach agreement on extending the ceasefire."
"While imperfect, an extension nonetheless will facilitate the delivery of urgently needed humanitarian assistance to the Sudanese people," Saudi Arabia and the US said in a joint statement.
The RSF has said it is ready to discuss the possibility of renewal and that it would continue to monitor the truce "to test the seriousness and commitment of the other party to proceed with the renewal of the agreement or not."
There was no statement on the possible renewal of the ceasefire from the army.
More than 300,000 people have crossed Sudan's borders since the fighting erupted, with the largest numbers heading north to Egypt from Khartoum or west to Chad from Darfur.
In Khartoum, factories, offices, homes and banks have been looted or destroyed. Power, water and telecommunications are often cut, there are acute shortages of medicines and medical equipment, and food supplies have been running low.
"We left because of the impact of the war. I have children and I fear for them because of the lack of medical treatment," said one resident of the capital, 29-year-old Samia Suleiman, speaking to Reuters from the road to Egypt.
"I also want my children to have a chance of schooling. I don't think things in Khartoum will be restored soon."
Some respite from fighting
The truce deal has brought some respite from heavy fighting but sporadic clashes and air strikes have carried on.
The United Nations and aid groups say that despite the truce they have struggled to get bureaucratic approvals and security guarantees to transport aid and staff to Khartoum and other places of need. Warehouses have been looted.
Violence has flared in several parts of Darfur, already scarred by conflict and displacement, with hundreds of deaths recorded in El Geneina near the border with Chad.
In recent days there has also been fighting in El Fashir, capital of North Darfur State.
One El Fashir hospital had recorded three deaths and 26 injuries on Saturday, including children, according to the Darfur Bar Association, an activist group. Many more people were missing, it said.
Across the country, the Health Ministry has said at least 730 people have died in the fighting, though the true figure is likely much higher. It has separately recorded up to 510 deaths in El Geneina. — Reuters