Digify: Providing groundbreaking technology solutions
November 03 2014
In keeping with GMA Network's vision of being constantly at the forefront of new media innovation, Digify Inc., a wholly-owned subsidiary of GMA New Media Inc., has once again blazed the trail in providing technology-based solutions for prominent brands.
Prize-winning projects
In August, a mobile app developed by Digify in collaboration with GMA Marketing and Productions (GMPI) for Del Monte Kitchenomics gained both local and international acclaim by bringing home distinctions from the Spark Awards and the Philippine Association of National Advertisers' (PANA) PANAta Awards for Marketing Effectiveness.
The Del Monte Kitchenomics Branded Content and Integrated Mobile app, the first of its kind to seamlessly combine a five-minute cooking program with a mobile recipe app, bagged multiple honors including two Golds at the Spark Awards for Media Excellence 2014 held in Singapore.
Equally noteworthy, the app also won the award in the External Communications Programs (Brand) category of the first PANAta Awards. These honors provide an indication of the app's effectiveness and contribute to the brand's credibility and relevance in the marketplace.

Digify has just recently launched the third version of the Del Monte Kitchenomics Branded Content and Companion Mobile App, which includes a new feature --- the Meal Planner.
Enhancing user experience
In May this year, Digify also developed for GMPI the "Dash 'n Cash" mobile app to deepen consumer engagement with the widely successful GMA Network promo, Kapuso Milyonaryo Season 5 (KM5) Level Up Panalo.

Available in both iOS and Android operating systems, the app was installed in over 62,000 devices in the span of just two months.
The app features a running game led by the hero Tobs who is tasked to navigate through a supermarket game environment to capture branded digital entries while avoiding obstacles along the aisle.

The highly engaging gameplay is an effective way of promoting the participating brands. On the heels of the success of the KM5 app, Digify and GMPI released this October an even more feature-packed Kapuso Milyonaryo 6 mobile app.
Meanwhile, Digify developed for Samsung Electronics Philippines Corporation (SEPCO)
Facets
, a mobile app that enhances the museum-going experience through interactive displays featuring augmented reality and device pairing technologies. Facets was launched in Yuchengco Museum's first-ever digital art exhibit called
Relative Realities
.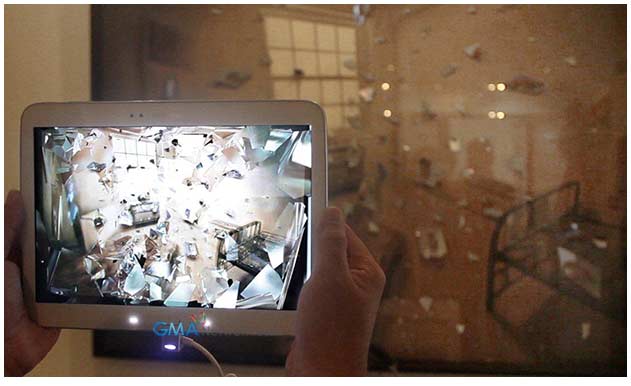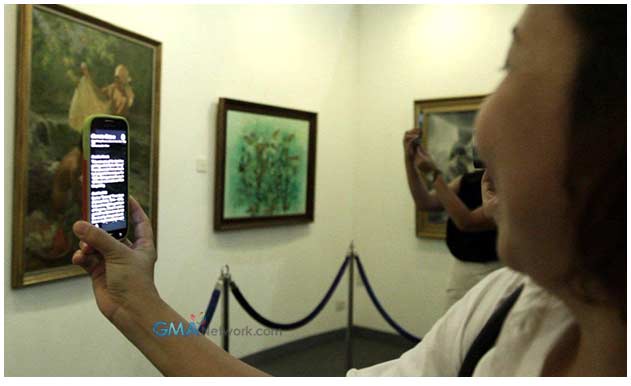 Facets employs augmented reality (AR) to reveal a "hidden" layer of digital experience into physical art objects, which include paintings from young accomplished artists as well as Filipino masters such as Juan Luna, Fernando Amorsolo, and Carlos Francisco.

This AR layer is revealed when users aim their mobile devices at the triggering object while the app is running. This digital layer can be in the form of text, motion graphics, video, 3D and multimedia objects, which Digify also produced.
One of Digify's biggest breakthroughs this year is the launch of its proprietary real-time pattern recognition software that can detect and recognize sonic signatures emitted by various media sources using access devices such as computers, tablets and smart phones.

This software is at the core of Almost Real, a Digify-owned mobile application that can recognize sonic patterns in the audible and inaudible ranges. When a sound signature is recognized by the access device through the app, content such as coupons, videos or song lyrics is triggered, allowing for a rich and immersive user experience.

Digify had a soft launch of the Almost Real app at an event staged by Greenwich Pizza where the latter unveiled its Crack That campaign. The app can be downloaded for free using devices that run on iOS and Android operating systems.
High-caliber tech solutions
Almost Real is just the first of many proprietary software solutions that Digify hopes to launch in the next six months. The company aims to fortify its positioning as a world-class technocreative product development group by developing more high-value, algorithm-driven technologies.
"While most production studios focus mainly on form-based app development, we'd like to focus more on quant-based solutions that would put to good use our highly skilled and growing R&D team. The team has already developed a proprietary search engine, an ad serving platform, and a relatedness platform that are currently being used internally," said Joan C. Bulauitan, general manager of Digify.
"This is not to say that we will give up the development of form-based apps," Ms. Bulauitan added. Digify is one of very few app development companies locally that have fully built capacities, covering the entire gamut of production, from pre-development to post-deployment.
At present, Digify boasts of a diverse mix of clients coming from different industries including retail, FMCG, electronics and media.

"We work very closely with our clients every step of the development process," shared Ms. Bulauitan. Aside from technical development, the team also has solid capabilities in content production given the team's previous experiences in producing TV shows, commercials and web content for GMA Network.