GMA New Media year-to-date online advertising revenues up 56 percent
December 21 2015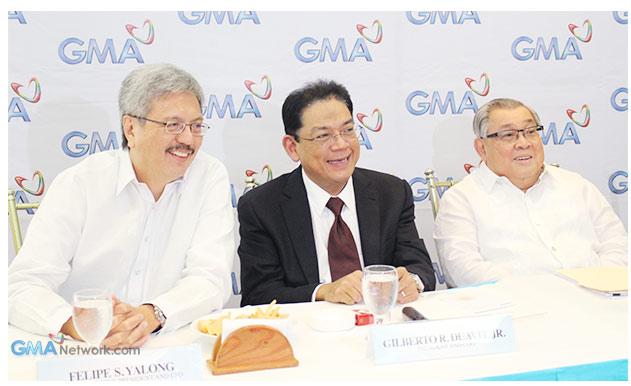 GMA New Media, Inc. (NMI), wholly-owned subsidiary of broadcast giant GMA Network, is poised to end the year on a strong note as it achieved a 56 percent growth in online advertising to P71.5 million from January to November 2015.
NMI's growth strategies for the year, which include the optimization of the GMA Network portal (www.gmanetwork.com) for the efficient adoption of programmatic buying, continuous website enhancements paired with the effective use of social media, and initiatives to provide users an engaging browsing experience, accounted for the increase.
Web metrics for GMA News Online (www.gmanetwork.com/News) and GMA's Entertainment website (www.gmanetwork.com/Entertainment) also continued to show that GMA's websites garnered significantly more pageviews versus last year, alongside an expanded audience reach, according to Effective Measure.
From January to November 2015, GMA News Online and GMA's official entertainment website have consistently increased their pageviews with their year-on-year growth reaching 115 percent to a staggering 1 billion pageviews and a remarkable 537 percent to 643 million pageviews, respectively. The GMA Entertainment portal has outdone ABS-CBN.com in terms of total year-to-date pageviews, with the latter generating 561 million, or 82 million less than the GMA website.
Effective Measure data also showed unique browsers for GMA News Online and the Entertainment website also grew 60 percent to 13 million, and 265 percent to 4.9 million, respectively.
"Besides the steady growth in online traffic, advertising inventory has likewise expanded due to continuous back-end improvements that create more opportunities for monetization. We remain focused on strengthening our efforts to further increase our potential for added revenues," said GMA New Media Senior Vice President and General Manager, Dingdong L. Caharian.
YouTube revenues significantly improved by an overwhelming 101 percent for the first eleven months of 2015 versus the same period last year. The growth in sales can be attributed to the huge increase in online video consumption and indicates that GMA content remains to be preferred and relevant.
NMI's subsidiary, Digify, Inc., sustained its four-year growth streak that began on its first year of operations in 2011. 2015 proved to be Digify's strongest year yet as the technocreative R&D lab posted a 49 percent increase in revenues from previous year.
This growth was fueled primarily by the continued demand for mobile, web and smart TV applications. Digify bagged several key accounts, including SM Prime Holdings, Inc., which commissioned the company to develop its SM Supermalls iOS and Android mobile apps. The company also further fortified its partnership with Samsung Electronics Philippines Corporation (SEPCO) as it powered all the interactive displays in three major SEPCO-sponsored museum exhibits, Propaganda and Frames of Reference at the Lopez Museum, and BenCab in Two Movements at the Yuchengco Museum.
Two of its recent works—the Kapuso Milyonaryo app for GMA Marketing and Del Monte Kitchenomics App for Del Monte—won three golds and a bronze award at the Mobex Awards held in Singapore.
Digify first earned recognition for its proprietary augmented reality platform that can detect both visual and sonic markers. In 2015, it began its foray into location-based marketing with the launch of its technologically advanced beacon technology called PinPoint, a real-time, targeted, retail and events marketing solution.