James Wright: On the right track to success
May 23 2014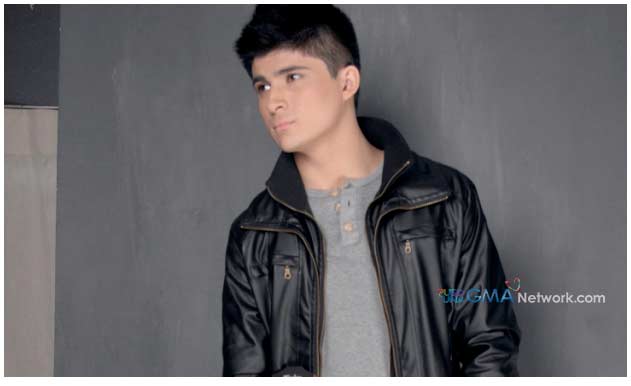 Long before the GMA reality talent show
Anak Ko 'Yan
ended, James Wright was already marked for stardom.
His Top 5 finish didn't deter him from pursuing his dreams of becoming a full-fledged recording artist. And while he may not have won, much to the dismay of his growing fanbase, this striking 18-year-old Filipino-Australian upstart from Hong Kong and one of the new faces of GMA Artist Center and E-Talent Management wasted no time in honing his craft and grabbing his opportunities.
His fondness for performing songs that belie his tender years landed him the opening theme song of the Marian Rivera-Alden Richards drama series
Carmela
, "Sana'y Ikaw", which serves as the lead single of his debut EP under GMA Records. Still coming into his own as a young adult, James doesn't disappoint in the melodramatic "Sana'y Ikaw."
He delivers a nuanced performance, sounding like a man genuinely in love, and more importantly convincing the public of his credible potential.
With all five tracks on his debut record (plus the back tracks) helmed by industry veteran Vehnee Saturno, it's clear that this collection of all-Filipino songs lets James' versatile voice to shine. While his songwriting skills take a backseat, James does a splendid job of incorporating his own character into the songs. It's a sappy affair, but in the most positive way, filled with age-appropriate themes of love and longing delivered the 'Wright' way.
Mid-tempo opener "Ako'y Sayo" hints at a Jason Mraz-like honesty with confessional lyrics atop standard pop arrangements: "Ako'y sa yo sigaw ng puso ko, hinding-hindi ako magbabago pagkat ikaw lang ang tanging pag-ibig ko." It's hard to believe such a mature, clean sound comes from an 18-year-old who's still in the process of developing his craft.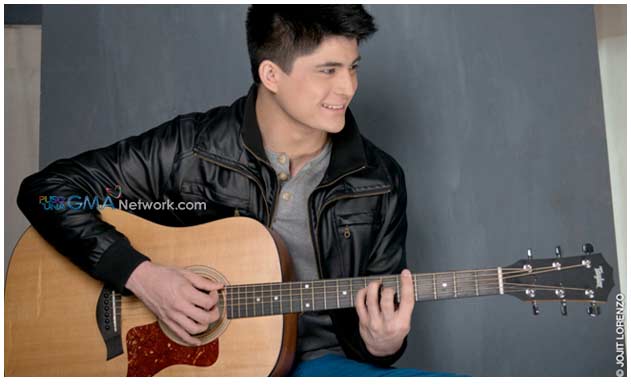 A brave left turn from the album's direction, but one that pays huge dividends, is "Babe"—quite possibly the best track on the record. With Michael Buble bravado and jazzy vocal stylings, this swinging pop number perfectly suits his crisp, pliant voice that coasts deliciously along big band melodies. What's more is that it feels more of an expression of his true self. It has moments that recall Buble without losing his presence.
Listen to him deliver the line "…Hindi na malimot nung unang makita ang iyong mukha na ubod ng ganda…" in come-hither fashion and expect girls to flutter in sheer feel-good schmaltz.
On his two other tracks, James finds himself crooning more sweet sentiments. The neo-soul "Ikaw 'Yon" displays his slick falsetto to lift the slow burning ballad to greater heights—and then ambitiously attempts to display his range in the bridge, pulling it off with self-confidence.
Meanwhile, soaring power ballad "Kung Hindi Ikaw", which pulses with lyrics about settling for The One, pushes James to dig deep and draw emotional context, a task that proves demanding for an 18-year-old.
Overall, this debut set is a gratifying introduction to a fresh-faced newcomer. It's a focused album with polished production and romance-driven compositions.
He has enough staying power, not to mention a magnetic charm and steely good looks, to carry this record to mainstream consciousness. For someone so young, it's a solid and mature effort that will help pave the way for commercial success.
Watch James Wright's album launching in GMA's
Sunday All Stars
on May 25. James Wright's self-titled EP release is out on CDs nationwide at Astroplus, Astro Vision, Odyssey Music and Video, SM Music and Video and The Landmark record outlets nationwide and on digital format worldwide thru iTunes, Amazon & Spotify.