Jeff James' definition of success
April 08 2015
By CHERRY SUN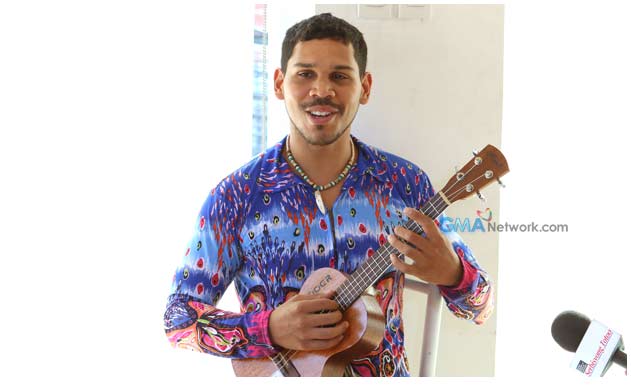 PHOTO BY BOCHIC ESTRADA, GMANetwork.com
GMA Records artist Jeff James hails from the beautiful island of Hawaii. He is the son of Chuck James of the popular Chuck James Music School in Hawaii where he also serves as one of its top instructors.
Jeff later on received the 2011 Nahoku Hanohano Award, the counterpart of the Grammy Awards in Hawaii, for the chart-topping single
Hawaiian Girls
he released with his band Talk To You Music (TTYM).
He was also recognized as the 2013 Top Brand Awards Most Inspiring International Male Performer of the Year and 2013's People Choice Asia Award for Best New Male Recording Artist.
But with all the accolades he can surely boast about himself, Jeff sees the meaning of success in a different light.
READ: What strikes a chord in Hawaii's hitmaker Jeff James?
"Actually, I'm already successful in my own eyes because I'm already doing what I love," he claimed.
Jeff left his paradise of a hometown to pursue and explore his career in the music scene. He lives a low-key life in one of the busiest cities here in the metro and rides his motorbike to go to places.
He enjoys eating lugaw and balut, and likes "to go to the palengke," and stroll around Divisoria and Quiapo like any unassuming Filipino.
Success isn't all glitz and glamor for this Hawaiian hitmaker.
"A lot of people, they spend their whole life doing jobs and making lots of money, doing things they don't even like and they think they're successful," he continued.
"So for me, I'm already doing what I want to do, I feel successful," Jeff concluded.