Pinoy child prodigy leads Shanghai art exhibition
A nine-year-old Filipino boy is leading a group of child artists in an exhibition spearheaded by the Philippine Consulate General in China's most populous city, Shanghai.
The "Joint Exhibition of Artworks of Gifted Filipino and Chinese Child Artists," which runs from April 9 to 17, features 42 works of Filipino child artist Hamzah Marbella and 400 selected works of Chinese children, the Department of Foreign Affairs in Manila said in a statement over the weekend.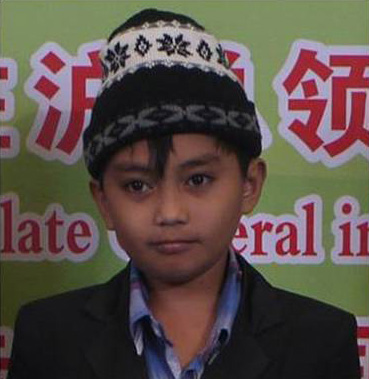 Nine-year-old Hamzah Marbella is among selected Filipino children who will showcase their artwork in Shanghai, China.
Photo from the DFA website
Marbella is "blessed with the technical aptitude that rivals older peers in the art world," the department said.
"As the youngest member of the Art Association of the Philippines, he has been recognized by numerous local and international organizations and is a recipient of more than 50 awards acknowledging not only his impressive technique, but his unique vision as well," it added.
Co-sponsors of the event were the Shanghai Soong Ching Ling Foundation, the Philippine Soong Ching Ling Foundation, and Liwayway (China) Co. Ltd.
"The children's works placed side-by-side signifies the unique relationship that the Philippines and China share — a relationship shaped by a common history, extensive people-to-people ties, and ever-growing trade relations," Consul General Charles Jose said.
The exhibition is part of a year of festivities marking the 35th anniversary of diplomatic relations between China and the Philippines launched on June 9, 2010.
During the exhibition's opening ceremonies, Shanghai Soong Ching Ling Foundation chair Lu Ping said, "The art and culture exchange between our children is the best witness of the friendship between our two countries."
The exhibition at the Children's Palace of the China Welfare Institute also had Shanghai Women's Federation Chairperson Madame Zhang Lili and Liwayway (China) Co. Ltd. chairman Larry Chan as guests of honor.
Marbella is the recipient of the Outstanding Artist Award, National Commission for Culture and the Arts Special Citation, UN International Children's Art Competition certificate of recognition.
— VS/CM, GMA News