Ateneo stude rickrolls prof in Malacañang Field Trip paper
Of the many words that have been used to describe the august halls of Malacañang Palace, the Philippines' seat of government, none have been as surprising nor perhaps as amusing as these.
Reading between the lines —or, more accurately, the first words of each line— of Ateneo BS Computer Science student Emanuel Josef Saringan's essay on his field trip to the Palace reveals the lyrics of UK singer Rick Astley's "Never Gonna Give You Up":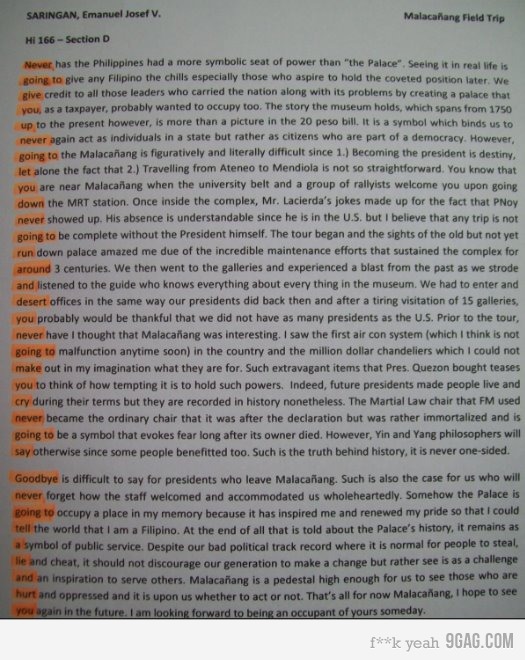 The subtly hidden rickroll in Saringan's essay flew right over the radar of many readers —including, apparently, his professor in the History 166 class for which it was written.
The gag disguised within the essay even made its way to popular humor site
9gag.com
.
— TJD, GMA News