1st PhilPOP Festival urges Pinoys to make music
Make music. This is the call made at the first Philippine Popular Music Festival, which aims to give Filipino songwriters a venue to channel their creativity to help revive the local mainstream music scene.
"The PhilPOP music festival is something that the industry has been waiting for," said PhilPOP executive director Ryan Cayabyab, who won the Metropop Festival Grand Prize in 1978.
Cayabyab recalls that it was a heady experience winning with "Kay Ganda ng Ating Musika."
"So doing this now 32 years later, this translates into something very close to my heart. So hopefully, the winner will feel the same way," he said during the festival press launch on February 15.
With P1 million cash prize and a trophy at stake, it's safe to say it will indeed be a heady experience for the winner of the competition.
Those behind it explain that everyone stands to gain from the festival, as it hopes to breathe life into the local music industry.
Reviving interest in Pinoy music
Organisasyon ng Pilipinong Mang-aawit (OPM) president Ogie Alcasid said that Philippine music is dead, in terms of sales.
"Mababa ang benta ng plaka natin and we see the transition from CD to the eventual mp3s has not been established. That's what we're trying to do right now," he said, adding that on the other hand, there is a thriving independent music scene.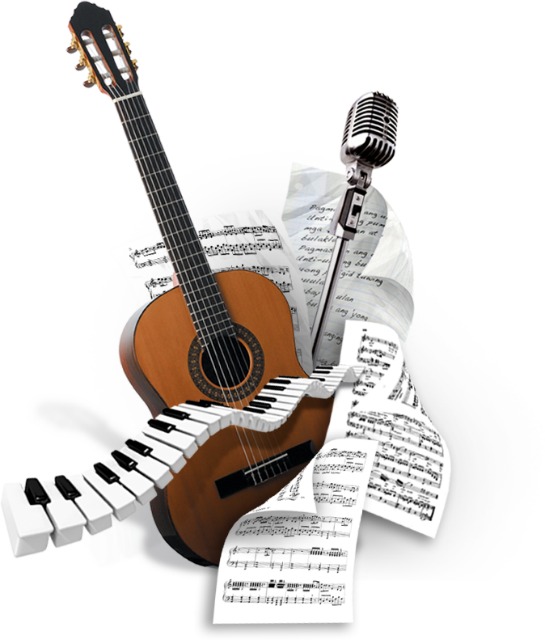 The festival is a venue for original Pinoy music to be heard. Photo from the PhilPOP website.
He said that the festival is one way of bringing the musicians back to the mainstream. "Ibalik natin 'yung interes ng ating mga mamamayan sa pagpapahalaga ng ating musika," said Alcasid, noting that Filipinos have the capacity to create better music than popular artists, even Lady Gaga.
"There just has to be an avenue for this music to be heard again, to be revived, this interest in Philippine pop music," he said.
Filipino Society of Composers, Authors, and Publishers (FILSCAP) president Noel Cabangon agreed, saying that sales of CDs have gone down 75 percent, according to an analysis of the Philippine recording industry based on research of students from the University of the Philippines.
"I think it is really high time for us to encourage more creation, especially the young and new composers," he said.
Cabangon said that Filipino musicians must move forward with the times, and not get stuck producing revivals.
Another challenge is to keep our identity in mind. "Sometimes we try to create music that are not anymore ... we want to be like Lady Gaga, or Kpop. If you see groups right now, they look like Kpop artists. We're not that. We should be able to create something that's really Filipino," he said.
Cabangon said the challenge is to convert public interest toward new songs, and how to popularize the new creations, given the trend is revival, Kpop, and western music.
"This is really a good venue to give life to OPM. Parang hindi na tayo umuusad eh. Record companies always prefer to come up with revivals, although you cannot blame them. In terms of business, it is wiser to produce these songs in the new artist's rendition, because this music was written when those who are more mature now can reminisce with the songs they grew up with. There's an instant market. But the downside is it doesn't help OPM move forward," he said.
"This is a really good project. I hope it will pave the way for OPM to flourish again," he said.
Tribute to musicians
Apart from being a venue for for songwriters to showcase their work, the festival is in itself a tribute to the musicians. PhilPOP chief executive Ricky Vargas said the festival celebrates the artistry of the Filipino songwriter.
"The reason we're here is we'd like to honor the makers of songs and [their work]. They're worthy of our appreciation as they inspire our society. Those songs can even spark revolutions and change. They are the very people we honor today by coming up with this. Your influence on the youth and on the nation is much bigger than you think you are," said Vargas.
PhilPOP chairman Manny V. Pangilinan said this is the first of many festivals.
"This has to be a sustained effort. Because if we just do this for a year or so, then I think it will die again. So it has got to be a national effort, trying to awaken again the kind of Filipino creativity that is inherent in our people," he said.
Opening on March 1, the competition will gather entries from amateur and professional Filipino composers, who may submit their entries online.
Judges will select 14 finalists, who will showcase their work on competition night on July 14 at the Philippine International Convention Center (PICC).
Song entries must not exceed four minutes. Entries must be in MP3 format and can be in any popular music genre or a fusion of known genres, in any form or structure.
Contestants may submit up to two songs, either as sole composer or collaborator. Lyrics may be in Filipino, English, any Filipino dialect or a combination thereof.