Pinoy comics pioneers celebrated in new docu
He never got past elementary school, but he gave unique intelligence to Filipino guerrillas during World War II.
It was in the form of detailed drawings of Japanese bunkers seen through the young eyes of Alfredo Alcala, who eventually became one of the country's most illustrious illustrators. As a Filipino pioneer in the US comics industry, he helped popularize characters such as Conan the Barbarian.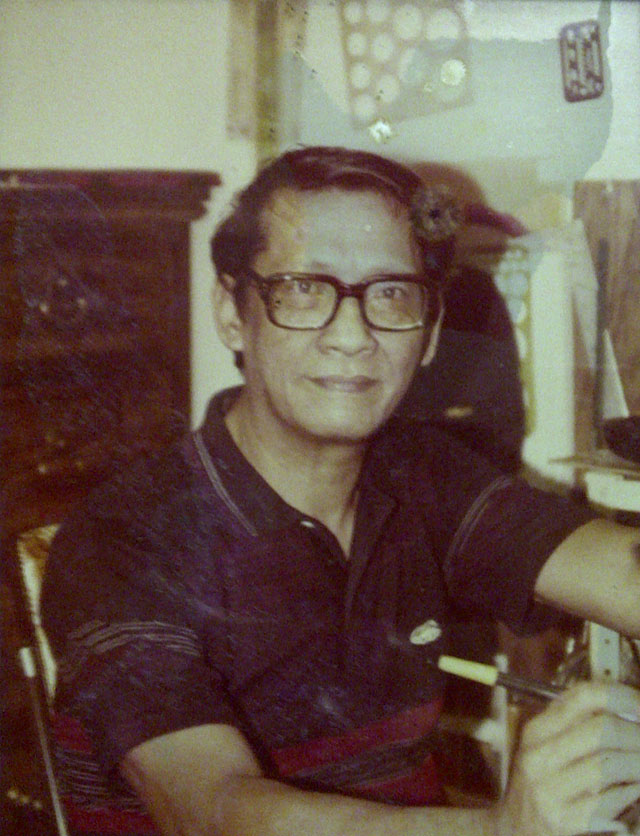 Alfredo Alcala
A new documentary about Alcala and other Filipino comics trailblazers will introduce them to a generation more accustomed to making art with computers than with simpler tools like brushes.
During a time when artists only had paper and pencil at their disposal, Alcala was able to create detailed, exquisite drawings which left readers in awe.
Born in Talisay, Negros Occidental in 1925, Alcala was the second of six children. At the age of seven his family moved to Sta. Ana, Manila.
Alcala, however, was more interested in drawing than in going to school, according to his eldest son Alfredo "Alfred" Alcala, Jr.
"He wasn't able to finish elementary in Sta. Ana because he prioritized drawing," Alfred said. "His siblings said that he would cut classes and be seen drawing near the Pasig River."
When World War II broke, the young illustrator used his talent in drawing maps of Japanese bunkers, which he gave to Americans and Filipino guerillas.
Alcala's works
In 1947, Alcala got work in the Philippines' booming comics industry and became an illustrator for various publications such as Bituin Komiks and Ace Publications.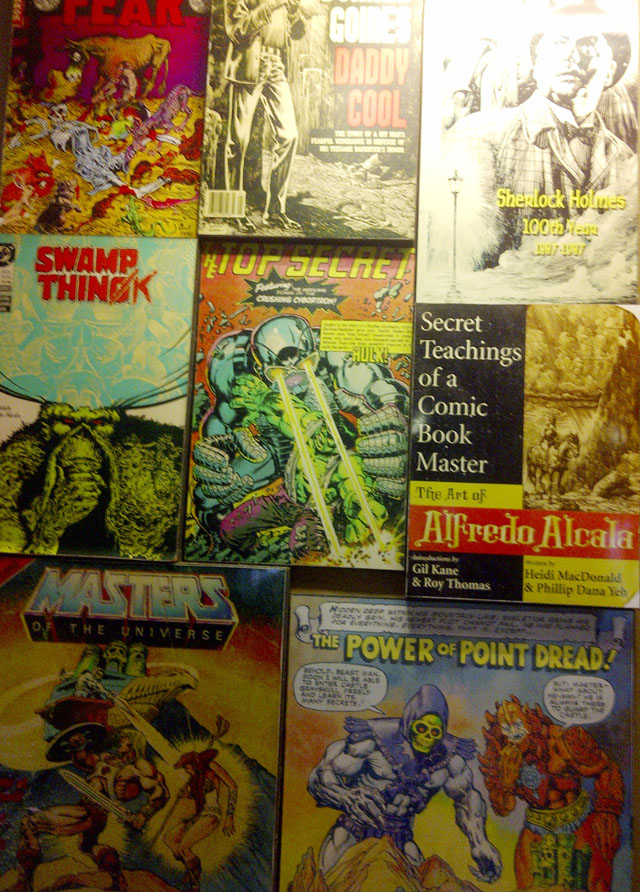 Alfredo Alcala drew many comic book characters, from Voltar to Batman.
Victoria Tulad
According to his son, Alcala was a very disciplined man and could go for days without leaving his studio. He was also a one-man team. Aside from drawing, inking and lettering, he also wrote the stories of his comic strips.
Some of his more famous works were "Ukala", a comics inspired by native Americans, and "Voltar", a sci-fi series about Vikings.
Soon enough American companies like DC Comics and Marvel found out about Alcala.
In 1946 his family migrated to the US where he became busy in drawing various characters like Batman, Nightmare on Elm Street, Conan the Barbarian, He-Man, Robin Hood and Star Wars.
"Voltar" was also introduced to American audiences who instantly became fans.
"[He loved drawing] because in drawing you can express anything you want... He was able to express his creativity and influenced a lot of people," Alfred said.
Legacy
Unfortunately, Alcala was diagnosed with cancer in 1999 after being treated from glaucoma. He passed away in 2000.
He was survived by his wife and two sons.
His son said that there are also plans to turn "Voltar" into a film.
Years after this great artist died, his family is proud that the public still treasures his work.
If he were living, his son said that he would probably tell aspiring illustrators to never stop striving and learning. –HS/KG, GMA News