Singing about the good things with David Choi
One of the first artists to make it on YouTube is independent Korean-American musician from LA David Choi who has over one million subscribers. The 26-year-old is currently promoting his third album, and will be performing at the Teatrino in Greenhills on May 17.
His journey to fame began in 2005, when he uploaded his first video on YouTube.
"I just put it up and it got featured, and then people began asking if I had an album, or shows. They would ask me to make more videos," Choi tells GMA News Online in an interview on May 16.
"People just like the songs I guess. I don't really know why people watch," he shrugs.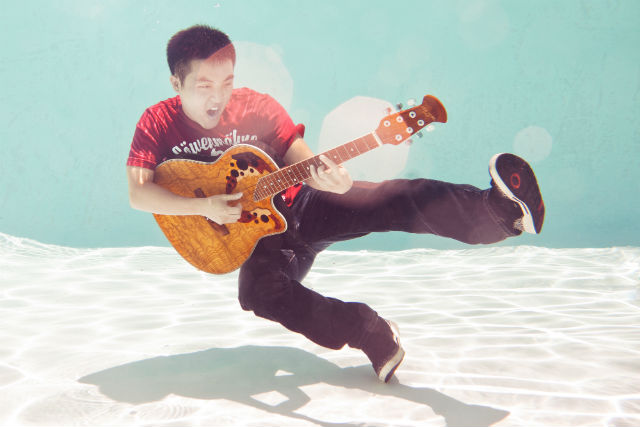 26-year-old David Choi is currently promoting his third album "Forever and Ever." Photo by Melly Lee
Apart from his YouTube subscribers, he has 100,000 Twitter followers and 280,000 Facebook fans.
Choi says being there at the beginning helped him a lot, and if he hadn't gone on YouTube he would have just kept composing music and songwriting.
"There were no Asians on YouTube, there were only like three people. Happyslip was one of them. She's one of the main original people on YouTube," shares Choi.
Over the years, several artists also made it on the video sharing community, including Justin Bieber, Charice Pempengco and Arnel Pineda and Korean-American
Clara Chung
.
Choi has written and self-produced three albums, "Only You," "By My Side" and "Forever and Ever," which he is currently promoting on tour. As the titles suggest, his music is pleasant and sweet—something that his fans can't seem to get enough of.
Choi admits that of course, he doesn't always feel optimistic about everything, but he would like his music to be positive. He shares that a few times, he received letters from people who tell him they've thought about committing suicide, and were able to get through it with the help of his music.
"I think music is very important, when I get messages like that, about suicide and stuff, that makes me believe that songs can actually make people want to kill themselves, and live a depressing life, but people shouldn't live that way," he says.
At the same time, this kind of feedback also helps Choi. "That kind of stuff kind of keeps me going," he says.
Music hater turned lover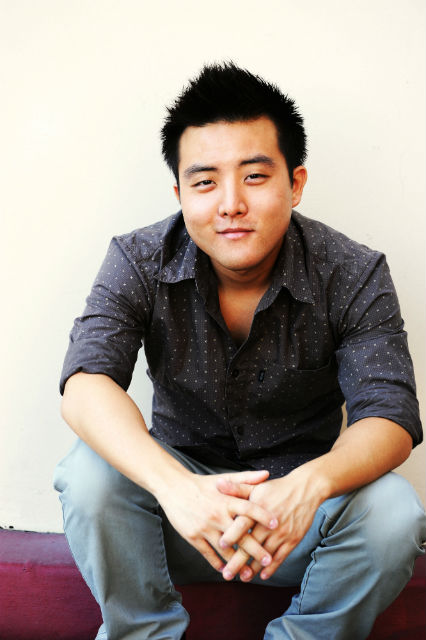 David Choi and music were meant to be. Photo by Garrick Fujii
There was a time that Choi hated music. As a child, he was forced to practice playing the violin and piano, like many other kids of Korean descent.
"I wanted to be a kid. I wanted to play with my Ninja Turtles and GI-Joe action figures," Choi writes on his
official blog
.
As it turns out, he and music were meant to be. He eventually discovered pop music, and in 2002 he made his first composition.
"The first instrumental piece I wrote on piano is a song called 'Lost Memory' and it sounded like it should be in a Korean drama," he laughs.
He began winning music contests in high school, and in 2005 he was chosen by David Bowie as the grand prize winner in the music icon's mash-up contest. He also won the grand prize for USA Weekend Magazine's John Lennon Songwriting Contest for teens.
Performing live
But it wasn't until 2005 that Choi went online and became one of the earliest YouTube sensations.
Despite his success, Choi still remained somewhat behind the scenes. Describing himself as a bit shy, he explains that even with millions of views, being on YouTube is quite different from being onstage. In 2009, he finally decided to perform live.
"I'd been songwriting and producing, which is more behind the scenes. I wanted to see what it was like being a performer because I worked with people who were performing but I didn't really understand because I'd never done it. But I did it and it's hard," says Choi, who had worked as a songwriter for Warner Chappell.
Since "Lost Memory," he just kept writing. Choi says sometimes he feels particularly inspired, while at other times he has to force himself to finish. "It's a little bit of both. The forcing part helps when you've already written half of the song and you have to finish it. I have so many songs that I've started that I haven't finished," he shares.
He also says that like anyone else, he's had his share of haters. "People forget that just because you're on YouTube and you have a following, they forget that you're a human being and you just want the same exact thing as everybody else," he shares.
His advice is to keep calm. "Just kind of let it go, that's the better thing, ignore it," he says.
For Choi, his music is a way to reach out to people. "For the most part I want people to be happy or to think about the better things in life," he says. –KG, GMA News