Meester, Maurer walk the runway of PHL Fashion Week
(Updated May 28, 7:46 a.m.) - Hours before the 7:30 p.m. show last Saturday at the SMX Convention Center, a number of fans had already started to line up for Penshoppe's "Impact." Most of them were there to see Mario Maurer and Leighton Meester walk the runway.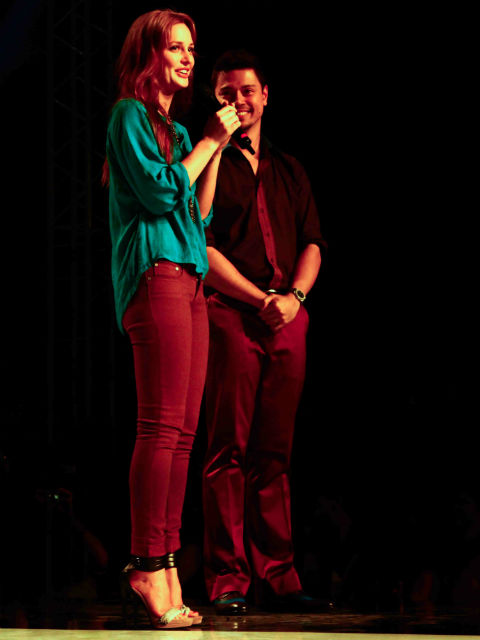 Leighton Meester, best known for her role in Gossip Girl as Blair Waldorf, is Penshoppe's latest endorser.
According to Stephanie Flores, a University of the Philippines graduate, her friends had to line up at SM Megamall even before the mall opened, just to secure passes from Penshoppe. "We wanted to see Mario Maurer and explore the latest fashion trends," she said. "Penshoppe was giving away tickets to the first few customers, and we had to take that chance," she added.
Frank Bill Villeza Salanio, on the other hand, braved the heavy traffic from Laguna just to see Meester. "I loved her shoes, and her brown pants, and her top, and her close to perfect hair. She's just so close to perfect," he said.
Best known for his films "The Love of Siam" and "A Little Thing Called Love," the Thai model and actor Maurer became the Philippine clothing brand's endorser last October 2011.
Meester, popularly known as Queen B or Blair Waldorf in "Gossip Girl," just signed in as Penshoppe's latest endorser. This is her first time to strut the runway of Philippine Fashion Week.
Meester's Gossip Girl co-star Ed Westwick, Zac Efron of Disney's "High School Musical", and
Ian Somerhalder
are also endorsers of the same brand
Bringing New York to the Filipino market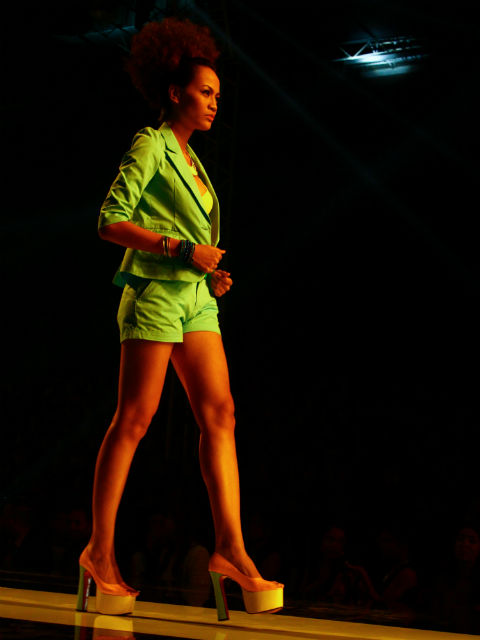 Dare to make a statement and unearth your wild side with neon colors.
After watching the repertoire, I realized there was more to this collection than its endorsers. Penshoppe provided a spectrum of clothing from brights to chambray without sacrificing traditional pieces of pastels, or the classic black and white.
I must say, collaborating with New York-based designer Robin Tomas was a good decision for the retail brand.
When asked about his concept, Robin was quick to reply, "Basically, the collection is all about New York. I wanted to bring a piece of New York to the Filipino market, and also build on the T-shirt I designed for Bloomingdale."
Tomas' "V-neck tee Layered in Tonal Supima Cotton Knit" won the Best Reinvention of the Men's T-Shirt award at the annual Supima Design Competition in New York last year.
However, he admits creating slightly different clothing for the Filipinos.
"It's going to be slightly different because I'm talking of a specific market, that is, Penshoppe boy and girl," he said. "So, it's younger, more upbeat, and energetic. I tailor-made the collection to fit that boy and girl," he added.
Robin admits this isn't their first collaboration. "I've worked with it [Penshoppe] when I was in advertising. It was one of my clients. I was on the other side doing campaigns for Penshoppe. It's such a great brand," he said. "I think it's a great time for them to branch out overseas," he ended. — KG, GMA News