Dads get the spotlight in 'A New Beginning for Poppa'
It was an extended Father's Day celebration for the New Beginnings Community, a group of forward thinking mothers, and Glam-O-Mamas, a one-stop mommy blog, who both believe that one day is not enough to honor the important role a father plays in a family.
So on June 23 and 24, they organized an exciting event that featured engaging activities for the dads and their families at the atrium of The Podium Mall in Ortigas Center. An array of clothing, electronics and other goods were on display, some even on sale. An activity center for children was set up which had life-sized child-friendly caricatures, while art enthusiasts helped kids dabble in some art exercises.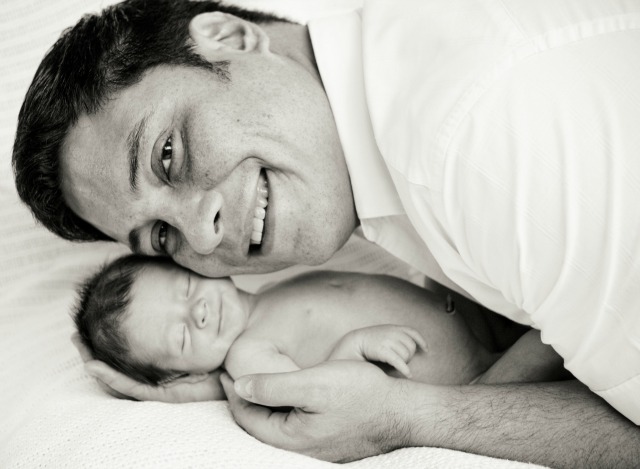 Juan Miguel Zubiri and baby. Photo courtesy of Juan Miguel Zubiri
"This post-Father's Day event is our way of paying tribute to all hardworking dads," says Jiggs Baarde, Friesland Campina's commercial director. "It is the first undertaking of its kind under the New Beginnings Community banner, since the group has always been focused on expecting moms," he added.
Nicole Jacinto, co-founder of Glam-O-Mamas, supports the cause of honoring the dads and says "in recent years, fathers have become more involved in raising their children. An event like this will put the spotlight on them, for once."
Highlighting the event was a digital photo exhibit entitled "A New Beginning for Poppa" which featured high-profile dads sharing tender moments with their kids.
Among the celebrated fathers who shared their photos were former senator Juan Miguel Zubiri, Quezon Province Governor Jay Jay Suarez, entrepreneur Rafa Alunan, and writer and TV host RJ Ledesma.
The photos gave an inside look on the fondness shared between father and child, the involvement of these dads in raising their young, and the soft spot these men will always have when it comes to family matters. The exhibit hoped to inspire other fathers to do the same.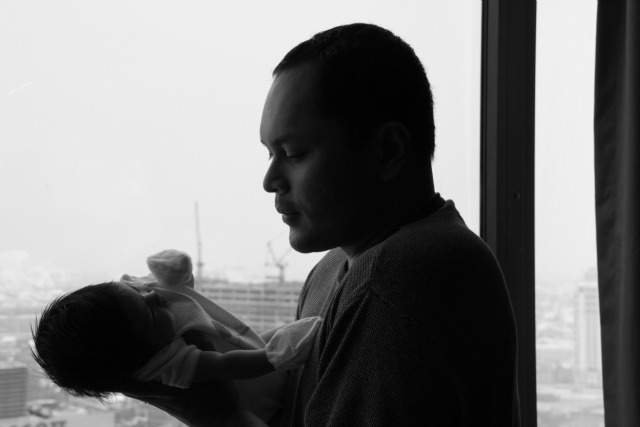 Jay-Jay Suarez and his child. Photo courtesy of Jay-Jay Suarez
Rafa Alunan, father to Lucas, Helena and Diego, and one of the featured dads, shares the joy of fatherhood, saying "children grow up so fast and so, as much as possible, I try to always be there for them." From bringing his kids to preschool to treating them to regular yoghurt tasting trips, Rafa makes certain his presence is constantly seen and felt.
The New Beginnings Community is a group of forward thinking mothers who share the joys of motherhood. It is a useful source of shared information for pregnant moms and those wanting to make motherhood a cherished experience.
In addition to providing support to expectant moms, New Beginnings Community also recognizes the importance and involvement of fathers. "While learning the basics of and the latest trends in pregnancy are important, it is equally vital to have the support of dads during the crucial stages of pregnancy. The active participation of dads throughout the process provides mothers with confidence and peace of mind which, in turn, eases the burdens that usually go with pregnancy," shares the community in their statement.
Furthermore, the New Beginnings Community believes that pregnancy should be a shared experience not just among pregnant moms but also between couples. This way, it makes their relationship and their family ties stronger.
As New Beginnings Community espouses the promotion of comfortable and healthy pregnancy, it also underscores the invaluable presence and participation of the dad as a pillar of strength and the cornerstone of a happy family.
— KG, GMA News