Perasol wants Ateneo coaching job, release, but nothing set in stone
Bo Perasol denied reports that he asked to be released from his contract with Powerade so he can pursue the Ateneo head coaching job.
In a statement to GMA News Online, Friday, the Powerade head coach clarified that although he asked to be released from his contract, it was not specifically for the impending vacancy in Ateneo. Perasol also clarified that the news asking for his release did not come from him personally, but from Global Port Batang Pier owner Mikee Romero. The coach emphasized that though he has held talks with Ateneo, there is nothing final as of yet.
Perasol recently sat down with FTW's Mico Halili, confirming his intention to take on Ateneo's head coaching job to be vacated by Norman Black at the end of the UAAP season.
Mico Halili: Are you going to coach Ateneo in the UAAP next year?
Bo Perasol: I hope so. Barring any hindrances as far as my release is concerned from Powerade. My understanding is I don't have any team right now. My promise to Powerade is if you're going to have a team it does not matter if the offers to me are big offers. I'm going to continue coaching our team. But if we don't have a team, then release me from my contract. If I'm going to have that release as soon as possible, I'll be very honored to coach Ateneo.
[Perasol confirmed that he still has a live contract with Powerade until next year, yet stressed that he is not under contract to coach new team.]
BP: You're not automatically like a player na pwede ka kaagad dun. My contract with my team is personal. It's different from a player because there's a uniform player's contract. Sa akin naman, wala namang problema yun e. Wala ka namang team na e. I served you well. I don't think there's gonna be a problem as far as Coca Cola is concerned.
MH: Coaching Ateneo, kelan to pumasok sa radar ng options mo moving forward sa iyong career?
BP:
Actually wala e. Etong Ateneo thing, it just so happened na may mga kaibigan ako na part ng search committee nung naghanap sila ng kapalit ni coach Norman (Black). I underwent that, yung pakikipagusap sa kanila. Ang lagi kong honest opinion, I'm just here to honor you- yung binibigay niyong privilege sa akin na just to consider me, ayoko palampasin 'to. Lagi kong sinasabi sa mga kausap ko yan, kasi my question to them is I really don't how to get out of my contract because I still have a live contract with Powerade. Kami naman usap usap lang naman.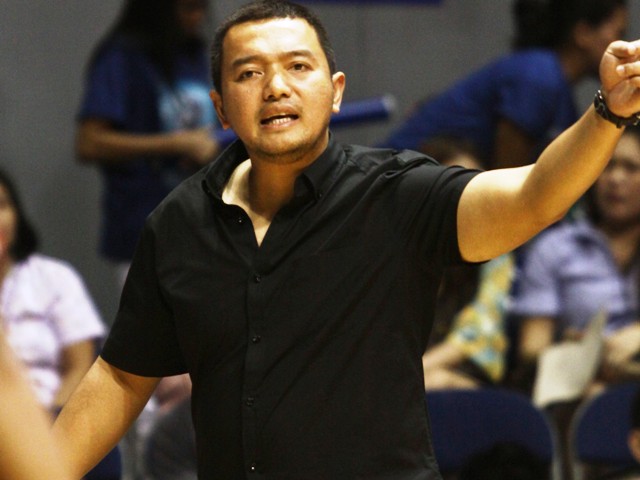 "I think I have what it takes to lead Ateneo," says Bo Perasol.
MH: Why Ateneo?
BP: If I'm going to be stepping down from the pros, it has to be in an institution that's going to be parang best sa level na yon, I don't think, right now, that there's going to be a better program than Ateneo and I want to be a part of that. Again, modesty aside, I've proven to myself that if you can give me the right material, the right personnel, I may be able to lead them to the potential that we have. It's not easy transitioning my mind from being in the pros because hindi ko pa nararamdaman sa ngayon. I don't know what's in store for me. Pag marelease ako sa contract ko, I think I'm going to continue talking with Ateneo.
MH: I'm sure part of your decision-making process was that you look at the Ateneo situation now, they're going for five straight championships, you have Norman Black as head coach and a lot of people respect coach Norman even before he went to the UAAP. Was that a deterrent na, ano ba tong sitwasyon na papasukan ko? This is a champion team, they're winning all the time, now you're gonna replace somebody like coach Norman, how did that affect your decision?
BP: It really deterred me. It discouraged me. Pupunta ka diyan tapos magfa-fivepeat sila and then next year etong mga strong players nila mawawala. But the more that I think about it, the more that I'm convinced that someone has to do it. Why not me? Naka-eight years na rin naman ako sa PBA, bakit hindi ako magkaroon ng bagong challenge? And that's going to be a big challenge. Why would I be afraid of failure and criticisms? That's going to be a reality of life. If I'm going to have that opportunity, the right management, the right support, I think I have what it takes to lead Ateneo. - RAF/OMG, GMA News