How doomsday will go down, according to the preppers
Most people see the end of the world as some cataclysmic event involving zombie invasions, or planetary collisions, torrents of fire, or flash floods, or earthquakes swallowing the human race whole —or, for the most hyperactive imaginations, all of these at once.
But as it turns out, not all imagined doomsday scenarios involve some giant natural disaster. In fact, the most serious and earnest of doomsday believers believe that the end of the world will come in scenarios that are more down-to-earth than one would expect.

Bishop's tale

For instance, Kellene Bishop, self-proclaimed "preparedness pro," believes that doomsday will come when the US economy collapses, thereby causing chaos and lawlessness.
Bishop has prepared for this day by filling rooms in her home with gourmet food that will keep for years, taking self-defense and shooting lessons, and even learning Tagalog so that she and her husband can communicate between themselves because "it's a rare language," she explained, overlooking the fact that there are many Filipinos in the US who will understand when they're plotting an escape or a murder.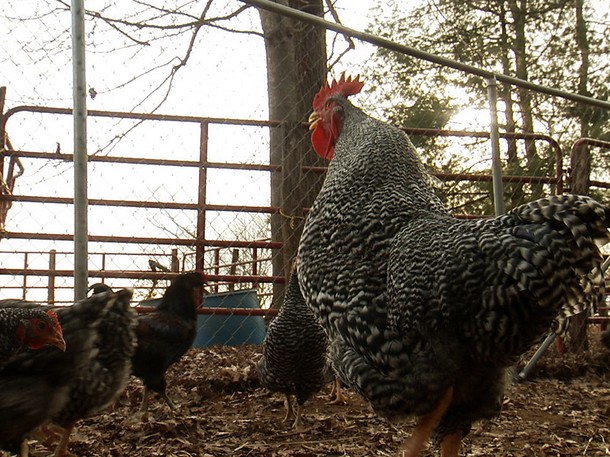 Many preppers breed their own livestock to prepare for a time when food becomes hard to come by.
"It's not about protecting your food, it's about protecting your life, your comfort, even your virtue," Bishop said on the TV series, "Doomsday Preppers," which features people who take extreme measures to prepare for the end of the world.
Meanwhile, as Bishop goes great lengths to make sure she and her family survive an economic collapse, farmer David Sarti is mastering the art of Ham Radio, which requires no phone lines or internet, and runs on battery or solar power.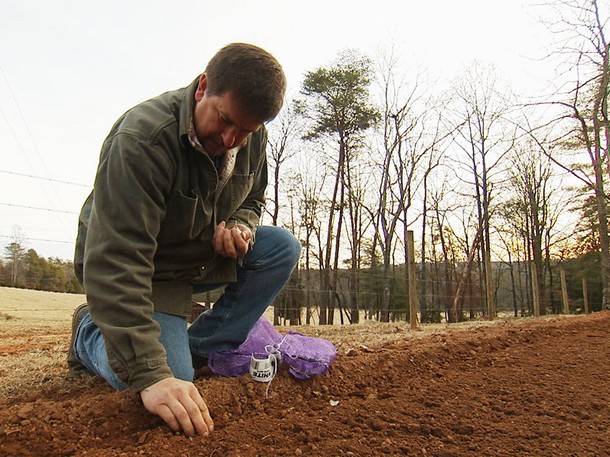 Prepper Scott Hunt plants seeds on his own property to provide food for his family.
Sarti's story
Sarti believes that learning how to communicate this way will give him a great advantage when his doomsday scenario comes true and an electromagnetic pulse takes down the world's communication systems, leaving the human race in a state of confusion.
"I hope I'm crazy," Sarti said on the show, referring to his doomsday theory. "I hope nothing happens. That would be the greatest thing in the world."
Sarti has also set up an elaborate security system which protects him from people who might want to steal his supplies or his communications system when doomsday rolls in. Before thieves can enter, they will have to pass through barbed wire, security dogs, and an armed Sarti himself.

Dennis' take
Like Sarti, Dennis Evers and his family, have set-up a solar-powered satellite communication system that will allow them to communicate in dire times. Unlike Sarti, however, the Evers family believe that the apocalypse will come in the form of hyperinflation, which will bring the prices of basic commodities to unaffordable heights.
Because of this, Evers and his family have also stocked up well on food and fuel, but they've also started training to gain practical skills like first aid, emergency preparedness, and welding, which they believe they can use to barter when hyperinflation hits.
"The people that survive when [sh*t] hits the fan are those that expected it, believed it, prepared for it," Sarti said on the series.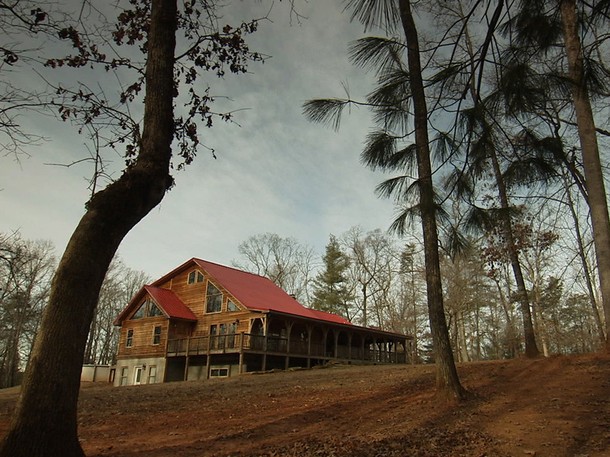 Preppers have also reinforced their homes to withstand conditions brought on by their predicted doomsday situations.
Probable futures
According to Jude Turcuato, Vice President and Philippines Territory Head for Fox International Channels which carries National Geographic Channel, the new series is not so much about learning what to do to prepare for doomsday, but more of learning about the psychology of doomsday preppers whose extreme preparations can be seen as paranoid or crazy.
"I feel like it's more out of curiosity for how some people really think than anything else. It's more like edutainment, knowing the psyche of some people," Turcuato told GMA News Online.
"I think part of good entertainment is finding out how a minority of people really think. Kasi the majority doesn't think this way," he added.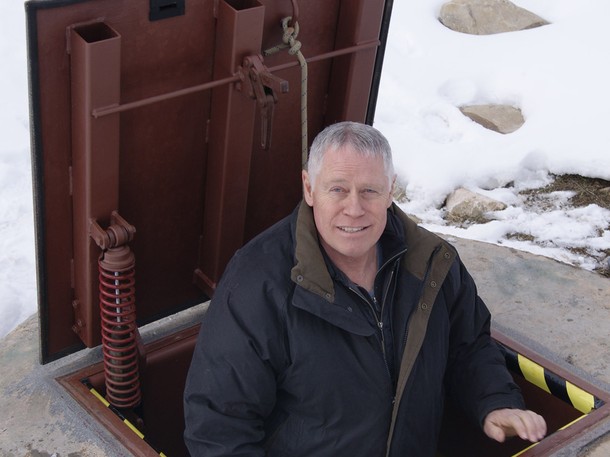 Prepper Peter Larsen goes into his underground bunker, which he and his family use on weekends while they wait for Doomsday to come.
He also noted that the imagined scenarios of the people on the show are actually probable.
"There's a small probability na baka nga mangyari. That's what [the doomsday preppers] are preparing for. It's not necessarily the end of the world, it's more of a meltdown of some sort where the function of all operations in the world kind of break down," Turcuato said.
He added, "So doomsday just means a meltdown, not necessarily the end of society." —TJD, GMA News
---
"Doomsday Preppers" is set to premiere in the Philippines on Sept. 17 at 9 p.m. on the National Geographic channel.

Photos courtesy of National Geographic Channel