Multi-awarded director Marilou Diaz-Abaya dies
Multi-awarded film director Marilou Diaz-Abaya passed away Monday evening after a long battle with breast cancer. She was 57.
This was confirmed by Bishop Pablo Virgilio David, who performed final rites on Abaya at St. Luke's Medical Center in The Fort Global City on Sunday afternoon.
A report on GMA News' "24 Oras" said Abaya died around 6:40 p..m.
David said he received the news from Abaya's sister, Marissa Crisostomo, who texted him at around 7:15 Monday evening.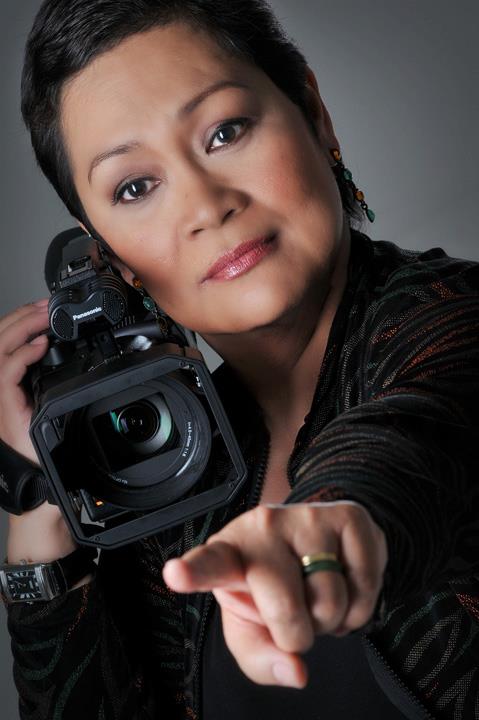 Multi-awarded film director Marilou Diaz-Abaya Photo by Wig Tysmans
David shared that as he performed the final blessing, Abaya was slipping in and out of consciousness.
"She was having some seizures and unconscious na siya, but every few minutes she would become conscious for a few seconds and force a smile, mumble a prayer," he told GMA News Online in a phone interview.
Abaya had won numerous directing awards from award-giving bodies such as the Metro Manila Film Festival, the Urian Awards, the Film Academy of the Philippines, the FAMAS Awards, the Star Awards, the Catholic Mass Media Awards, the British Film Institute Award, the International Federation of Film Critics Award, and the Network of Pan Asian Cinema Award.
Among Abaya's critically acclaimed movies was
Jose Rizal
(1998), which won numerous awards in that year's Metro Manila Film Festival, including Best Picture. She also directed other notable Filipino movies like
Karnal
(1983) and
Muro-ami
(1999).
She was also founder and president of Marilou Diaz-Abaya Film Institute and Arts Center.
— KBK, GMA News