25 years after the sinking of MV Doña Paz, GMA News TV airs 'Asia's Titanic'
Asia's Titanic: A documentary by Yam Laranas for the National Geographic Channel
Airing Date: Sunday, 9 December 2012
10:30 PM on GMA News TV Channel 11
Twenty five years have passed since the sinking of the ill-fated ship Doña Paz, a tragedy which claimed an estimated 4000 lives.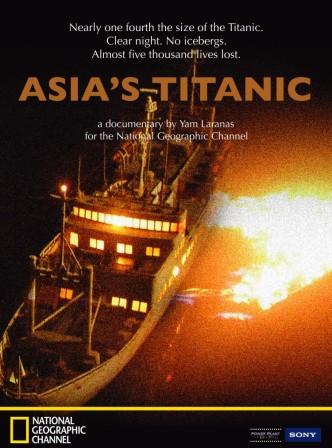 No one knows for sure how many people really died. The Doña Paz was officially supposed to carry only 1,518 passengers. But survivors say thousands more were crowded on board that night, rushing home for the holidays.
How can a passenger ferry sailing in calm water result in the worst peacetime maritime disaster in history?
GMA News TV airs "Asia's Titanic," a National Geographic documentary that investigates the tragedy this December 9.
Five days before Christmas in 1987, the passenger ship Doña Paz sailed into infamy, most of its passengers burned alive in an inferno at sea. The ill-fated ship, sailing on a 24-hour voyage from Leyte to Manila, collided with oil tanker MT Vector off the coast of Mindoro.
Through dramatic first-hand accounts of survivors and rescuers, actual transcripts from the Philippine congressional inquiry into the tragedy, archival footage and photos and a re-enactment of the collision, "Asia'sTitanic" directed by Yam Laranas, dissects how the Doña Paz tragedy unfolded.
"Asia's Titanic" airs on December 9, Sunday, at 10:30 PM only on GMA News TV Channel 11.