Chromite rush in Samar: Hard labor for P2 a kilo
A wealth of chromite is the curse of Salcedo, Eastern Samar. Residents and outsiders alike have stopped farming and fishing to dig for the valuable ore used in the production of stainless steel.
As 'I-Witness' host Howie Severino found while making the documentary "Chromite Kids," the process of chromite mining is back-breaking and the returns for ordinary miners, meager. The impact on the environment may be irreversible.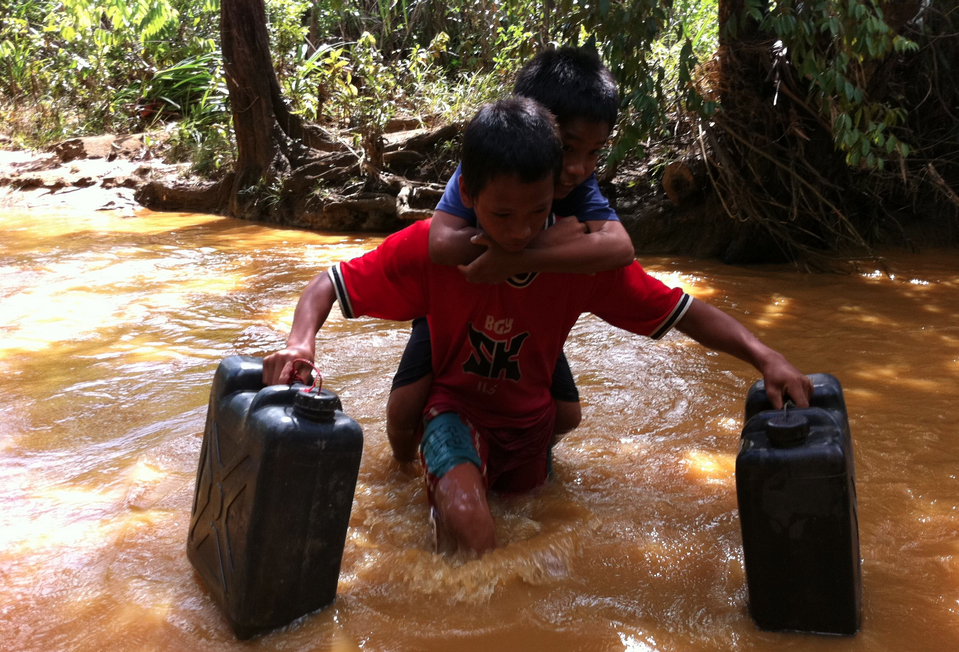 Cagaut River was once home to abundant fish, shrimp, and many other forms of freshwater life. After three years of chromite mining, the water has become an opaque, muddy brown. Because the water source has been contaminated, villagers can no longer wash and bathe there, the loss of a local resource that cannot be measured in money.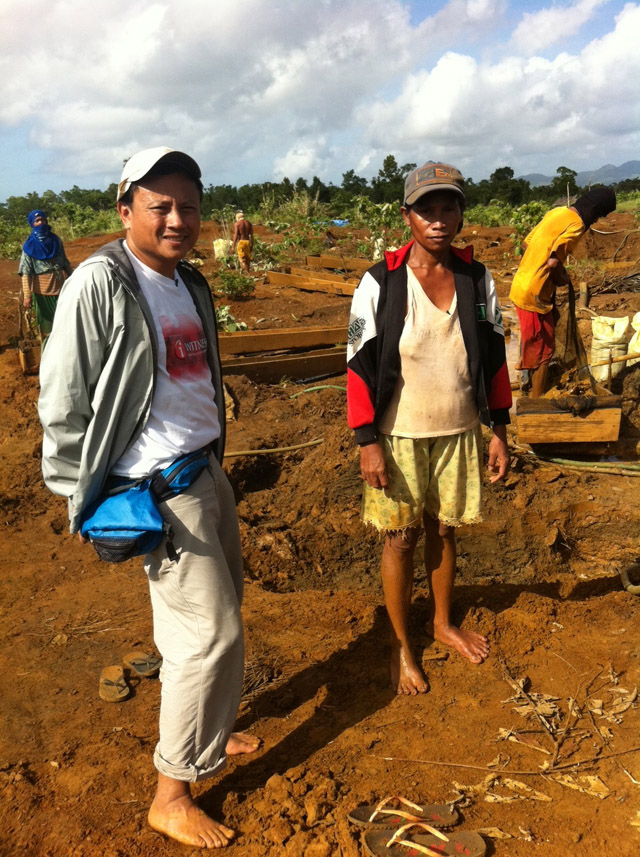 Joan Desoloc, a mother of six, shows 'I-Witness' host Howie Severino their mining site. Salcedo's residents are paid a measly P2 for every kilo of chromite they collect—that's as little as P200 a day.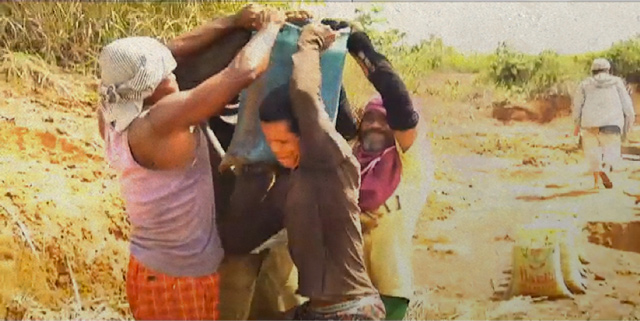 Because of the strenuous nature of their work, mine workers are exposed to the risk of injury. However, since the mining companies do not recognize them as regular employees, they do not receive medical insurance or assistance.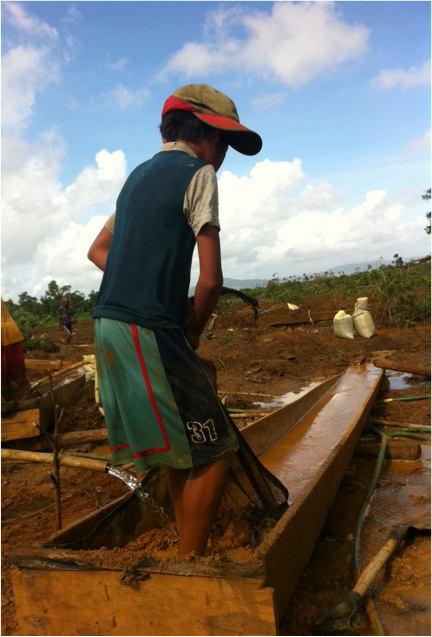 Jonard, 11 years old, is one of many children who take part in chromite mining. He digs up soil and places it in an inclined box under running water.
As the mud washes out, chromite deposits settle at the bottom of the box. This process has turned large areas of land into unusable mud—the runoff of which have turned once-clear streams brown.
But for Jonard, mining chromite means earning enough for his older sister's daily allowance for school.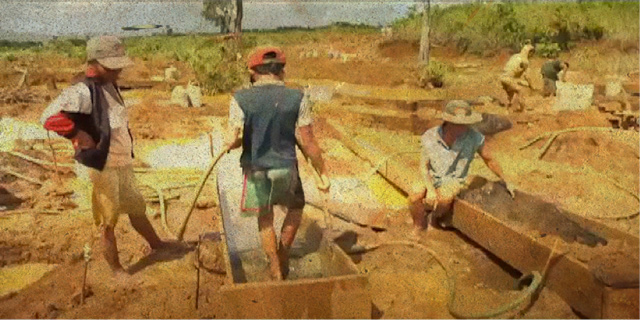 The mining companies in Salcedo are owned by Chinese nationals based in the Chinese mainland, and Filipinos based in Metro Manila. Somehow, they have obtained Environmental Compliance Certificates from the DENR. However, the river is brown, and the surrounding land looks it was bombed. The soil can no longer be used for planting vegetables—an industry which was once the livelihood of many Salcedo residents. -Cristina Tantengco, PF/HGS, GMA News