Twenty-something 'Serenitea' founder brews business success
In an interview for the GMA News TV personality profile program "Powerhouse," the 27-year-old founder of the wildly successful milk tea shop chain Serenitea gave this bold advice to aspiring Filipino entrepreneurs: Start early.
The girl knows what she's talking about. Juliet Herrera was just 23 years old when she opened Serenitea in 2008 with her fiance, Peter Chen. Just five years later, the franchise now has 24 branches in Luzon.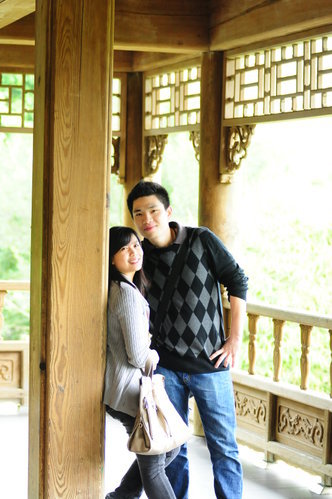 Juliet and Peter in Taiwan
You've got to be living under a rock to not have noticed the rise of the milk tea craze. New milk tea shops are opening on almost every corner nowadays, giving staple coffee shops like Starbucks a run for their money.
But despite the proliferation of milk tea shops around Metro Manila, Serenitea has remained a favorite. The tea shop promises customers "top quality in every cup of freshly brewed tea" and offers several different tea flavors and types of sinkers. They are also the first to use a "teaspresso machine" to steep tea.
With the success of Serenitea, Juliet hopes she's proven that youth is not a hindrance to success. "Huwag matakot mag-take ng risk kasi hindi natin malalaman kung ano ba ang magiging resulta kung hinid magta-try."
Starting early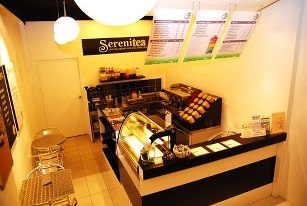 The first Serenitea branch in Little Baguio, San Juan
Before she opened Serenitea, Juliet simply dreamed of finding a secure nine-to-five job, getting married, and becoming a housewife. Juliet shares that the idea to put up a business started when her fiance, Peter Chen, suggested that they find their own means of income so they won't be relying on their parents in the future. They went to Taiwan to look for something that they could bring to the Philippines and came back with the idea to start a milk tea shop.
She and Peter borrowed a total of P800,000 from their parents for capital and together they started developing their business. For their product to be acceptable to the Pinoy palette, they came up with the idea of giving customers the option to adjust sugar levels, and to add "sinkers" like pearls, sago, or nata de coco in their drinks. On December 19, 2008, Juliet and Peter opened the very first Serenitea in Little Baguio, San Juan with two staff members.
At the beginning, business was very slow. They struggled financially and Juliet even recalls that there were times that they barely made rent. But Juliet just kept at it. She says that it's normal for business ventures to experience difficulties: "[Hindi dapat] matakot bumagsak kasi normal naman magkamali. Ang maganda diyan, [malalaman mo] kung paano mo siya ii-improve at ico-correct."
New Venture
Because of Serenitea's success, Juliet received the Go Negosyo and Philippine Star Young Inspiring Star Entrepreneur award and PLDT's Next Gen Bossing award in 2011.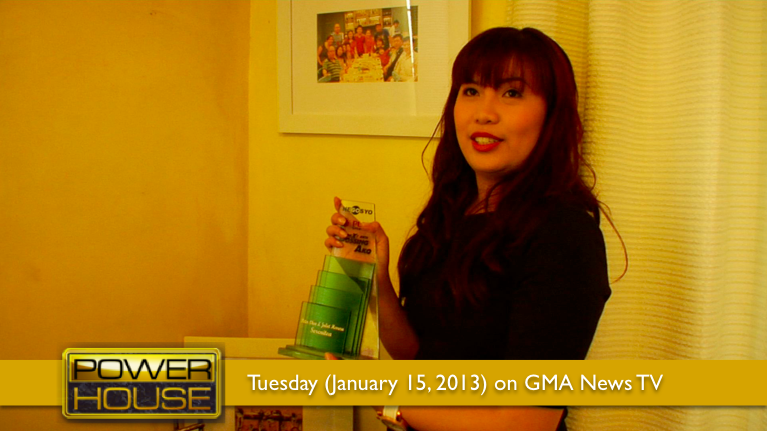 But Juliet's entrepreneurial ventures aren't ending with Serenitea. Very soon, she'll be launching a new brand called Captain Pepper that will sell different kinds of Taiwanese street food. This will be her second brand in just four years of going into business.
She encourages other business-minded people to roll with the punches and not give up. She says that when all is said and done, "Napakasarap ng feeling na naging successful ka (kahit) nagsimula ka sa maliit. Hindi ko ma-describe 'yung feeling na pinaghirapan mo talaga ('yung pera mo)."
— Grace Gaddi/PF, GMA News