Jane Austen fans celebrate 200 years of 'Pride and Prejudice'
(Updated 3:43 p.m.) - Marking the 200th anniversary of Jane Austen's novel "Pride and Prejudice," generations around the world are celebrating with various activities throughout the month.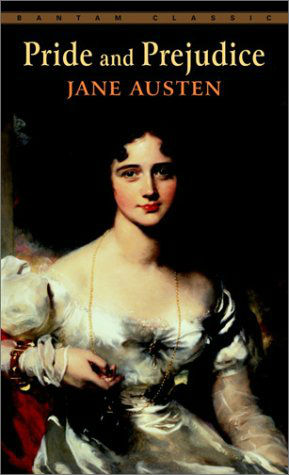 The Jane Austen Center in Bath is hosting a 12-hour international readathon, in which the novel will be read by up to 140 celebrities, authors, politicians, musicians, Olympians, school children, competition winners and personalities.
The center launched an online campaign to determine who will read the first chapter, beginning with the novel's famous opening line: "It is a truth universally acknowledged, that a single man in possession of a good fortune, must be in want of a wife."
"This is such an important literary milestone that it cannot be allowed to pass without recognition. I have witnessed how Jane Austen's talent unites people from all corners of the world and this 'Readathon' is one way we can celebrate this together," David Baldock, Director of the Jane Austen Center, said on their
website
.
For those who can't make it, the Readathon will be broadcast online. As part of its online celebration, Free Library hosted a
digital exhibition with images of Jane Austen
and illustrations depicting the time period, curated by The Print and Picture Collection at Parkway Central. Free Library also created a special Twitter feed where fans can follow @DigitalMrDarcy as he makes his way to Philadelphia.
Penguin Classics also celebrated on Twitter, using the hashtag #PP200.
Meanwhile the BBC will recreate the Netherfield Ball, a pivotal point in the romance between Elizabeth Bennett and Mr Darcy.
"Pride and Prejudice is a cornerstone of British cultural and literary heritage and, 200 years after it was published, it is fantastic to be able to bring BBC2 audiences a new look at the goings on behind the popular social event of the era," BBC2 controller Janice Hadlow told
The Independent
.
At Cambridge University's Lucy Cavendish College, a "
Pride and Prejudice" conference
will be held in June. The conference will explore the original historical context and the modern afterlives of "Pride and Prejudice" through a series of talks, readings and screenings. There will also be a Regency ball and a day trip to Chawton, where Austen lived.
First published in 1813, the story of love and class still captures readers, selling up to 50,000 copies a year in the UK alone. Family norms may have changed since the "Pride and Prejudice" first came out, but Austen is still very much applicable today.
Even after 200 years, the novel is still relevant, according to Honey de Peralta, VP for Business Development at Flipside Digital Content Company, Inc.

"Jane Austen's 'Pride and Prejudice' is and will always be among my very small list of favorite books. I used to read it every year, because, as is true with many classics, the message is always relevant and I always find something new in every rereading," de Peralta told GMA News Online.

She noted that bookstores carry copies of the book under different sections: classic literature, chick lit or romance, and even young adult. "To me, this flexibility reflects its timelessness and the continuing love affair many of us have with the book," de Peralta said.
The novel has had quite an
influence on modern pop culture
, from "Bridget Jones's Diary" to Sex and the City's Carrie and Mr. Big, Erin Strecker wrote on Entertainment Weekly.
Over the years, "Pride and Prejudice" has inspired several adaptations, in television, film, theater, and books such as 2009′s Pride and Prejudice and Zombies by Seth Grahame-Smith.
Of course, all these adaptations and spin-offs won't replace the original that inspired them, as loyal Jane Austen fans can attest.

"I'm all about the romance, yes, and the restraint. But I also love the social commentary. And for whatever reason, though the story and structure have been done to death by many others who have followed Austen, I still prefer going back to the love story of Elizabeth and Darcy," de Peralta said.
—KG, GMA News