Two Pinoys collaborate on unique invention: a bamboo sound amplifier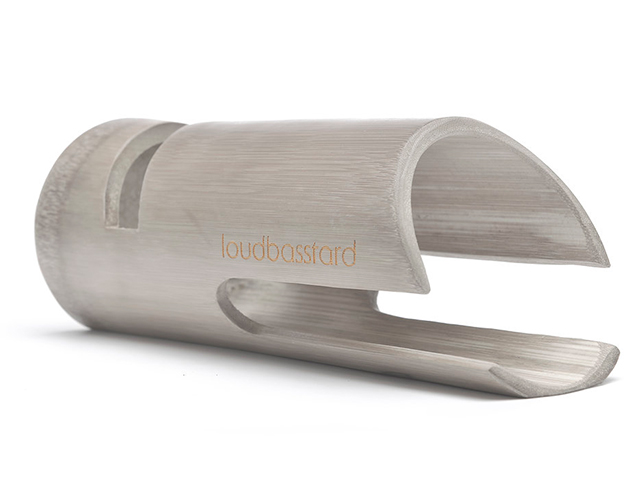 Photo from loudbasstard.com
Two Filipinos —New York-based architect Franz Ignacio and Japanese-Filipino
anthropologist Koh Onozawa—are the brains behind Loudbasstard, a sound amplifier
made of bamboo and handcrafted by Cebuano artisans.
The two met by chance during their vacation in Cebu, introduced by their Cebuana mothers who are longtime friends.
Wanting to bring their expertise together—Ignacio's design skills and Onozawa's intent to create a livelihood project for Cebuanos—the duo gave up their 9-to-5 jobs abroad and moved to Cebu to collaborate.
Their first project—a digital tablet case they called the Butler—did not take off.
Then the idea of creating a sustainable speaker that operates without electricity came up, after
Onozawa's girlfriend, Julie Ghafari, used a plastic cup to amplify the music from a smartphone.
The result: the Loudbasstard, an eco-friendly amplifier that works with smartphones like the
iPhone, iTouch, and the Samsung Galaxy 3, and other portable media devices.
To use it, one simply has to slip in a gadget into the hollow part of the Loudbasstard, and the
music is amplified by the bamboo case's cuplike shape.
.
"It took 3 months from prototype to final product and another month for packaging, marketing
and branding efforts," Ignacio told GMA News Online in an e-mail.
To keep operations sustainable and environment-friendly, everything is done locally and
manually, in Sitio Cantiplan, Cebu City, through "an entire army of people" who grow and
harvest the bamboo and cut and dye the bamboo speakers by hand.
The craftsmen use traditional techniques in cutting and shaping the bamboo, a practice that has
been taught to them by their fathers, and their fathers' fathers' before them.
As Ignacio and Onozawa put it, "Who knows how to handle bamboo better than a family that's
done it for generations? Not someone who simply was taught how to press buttons on a
machine."
From Cebu to the world
Some of the first Loudbasstards were sold in Vancouver, Canada, in October 2012.
Now with the Philippines as their base, Ignacio and Onozawa hope to see their Cebuano design expand its reach abroad and are working on bringing it to Switzerland, the Middle East, and the US this year.
Ignacio recalled that initially they sent 50 pieces to Vancouver, Canada "through a family friend who was visiting for a bit, and they immediately placed a bulk order after that. That's when we realized we were onto something."
Other friends abroad helped Ignacio and Onozawa get the bamboo speakers distributed in
Rome and Milan, Italy. Locally, these are sold online.
Its sustainable and eco-friendly design has given the Loudbasstard some good press from
publications abroad, such as "Design Street" and "Fool Magazine" in Italy and "Chic Haus
Magazine" in Mexico.
One review came from Italian entrepreneur Enrico Marone Cinzano, a member of the exclusive design organization Associazion per il Disegno Industriale, who called the product "stylish and sustainable."
On his Facebook page, Cinzano said, "The Loudbasstard [lets] you hear your favourite music without infringing on the capital brought to us by Mother Nature and helps retain local traditions while providing employment."
Ignacio said he and Onozawa didn't expect that their simple and practical design would be well received locally and abroad.
"The reception has been 100% awesome. We're still blown away by everyone's kind words. It
makes what we do that much more worth it," Ignacio said.
The reception is also a validation for Ignacio, an architect schooled in New York's Pratt Institute.
"Franz is a furniture designer by profession. So to have ventured out and have designed a
product that has been so positively embraced, outside of his norm, makes us feel accomplished in some level. It gives us more motivation to keep going and improve our designs and create," Onozawa said.
- VVP, GMA News