Marinduque in 48 hours: a 'Biyahe ni Drew' itinerary
Marinduque is a heart-shaped island in the upper left side of the Philippines. Because of this, it is known as 'The Heart of the Philippines. It is the fifth smallest province in the Philippines—a 48-hour weekend getaway is more than enough time to tour the island.

And while Marinduque's Moriones Festival lands the province in the national news every Holy Week, the small province is working double-time to attract tourists all year round.

Quick Facts

Marinduque is divided into six municipalities: Boac, Buenavista, Gasan, Mogpog, Santa Cruz and Torrijos.
During the Philippine-American war, Marinduque was the site of Battle of Pulang Lupa. There, the men of Colonel Maximo Abad triumphed over the American forces.

How to get there

Zest Air is the only airline that services Gasan, Marinduque. A Manila-Marinduque round trip ticket will cost you P3000, all-in.
But if you're on a budget, take a Roll-On-Roll-Off (RORO) ferry from Lucena port to Mogpop, Marinduque for P500, round trip. Each leg takes three to four hours. We suggest bringing your own vehicle, as both van rentals and gas prices in Marinduque are very expensive.
Where to stay
Drew recommends: The Boac Hotel | Boac, Marinduque

While shooting, the "Biyahe ni Drew" production team checked into The Boac Hotel. From the outside, the bright green facade makes it look like any other small-town hotel, but the interiors prove you wrong.

Photos of Filipino actors and actresses, as well as vintage print advertisements serve as the main decorations. Little details, like how the towels are folded into elephant and swan shapes before being placed on your bed, are fun too. The rooms, Drew said, made him feel like he was staying in a family guest room rather than a hotel.

It's located across the Boac Cathedral and within walking distance from two ATM machines, a GoodChow Food Express branch, and the town market. All rooms come with air conditioning and a private bathroom. A room for two costs P1000 per night, while a solo bedroom costs P500 per night.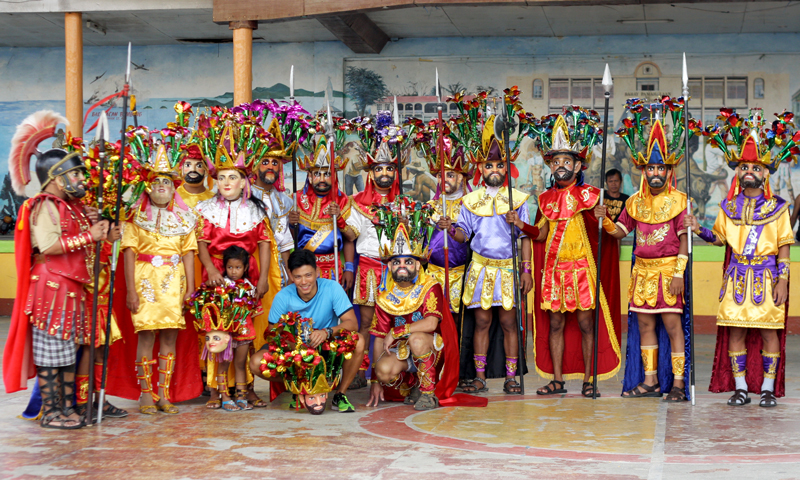 What to see
Moriones Festival | When: Holy Week (March)

The Moriones Festival is a colorful reenactment of the life of St. Longinus, a centurion who converted to Christianity. By 'colorful,' we mean rainbow-colored centurion costumes, painted masks painstakingly carved out of wood, helmets decorated with foil flowers, and coats trimmed with gold thread. The seven-day-long festival culminates on Easter Sunday a reenactment of St. Longinus capture, and his peaceful acceptance of his beheading.

There's no entrance fee—just drop by the municipalities of Boac, Gasan and Mogpog.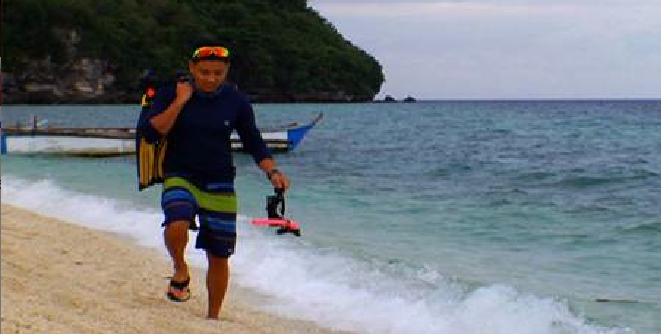 Tres Reyes Islands

The group of islands named after the Biblical three kings (Gaspar, Melchor and Baltazar) are reached via a bangka ride from Gasan, and are good destinations for swimming, sunbathing and snorkeling. The only dive shop in Marinduque, operated by dive master Freedom Dellosa, has its office near the coast. Renting the whole bangka to visit one of these islands for a day trip costs just P700, and is good for seven to 12 people. Best part: That price already includes use of the dive shop's snorkeling gear for up to 12 people!

Poctoy Beach

If you want a white sand beach without having to leave the Marinduque mainland, you can try Poctoy Beach. While shooting there, the "Biyahe ni Drew" crew met a lot of foreign tourists enjoying the sand and sunshine. A word of warning, though: Be on the lookout for sea urchins! Our cameraman and multimedia producer both stepped on the spiny invertebrates while on duty.

What to do
Nature-tripping at Isla del Carmen

This ecopark used to be a training site for government officials, and is in the process of becoming the center of Marinduque's ecotourism efforts. As of press time, the park's zipline is still under construction, but one can already kayak through the mangrove forest for P120/person. The park will be fully operational by summer 2013.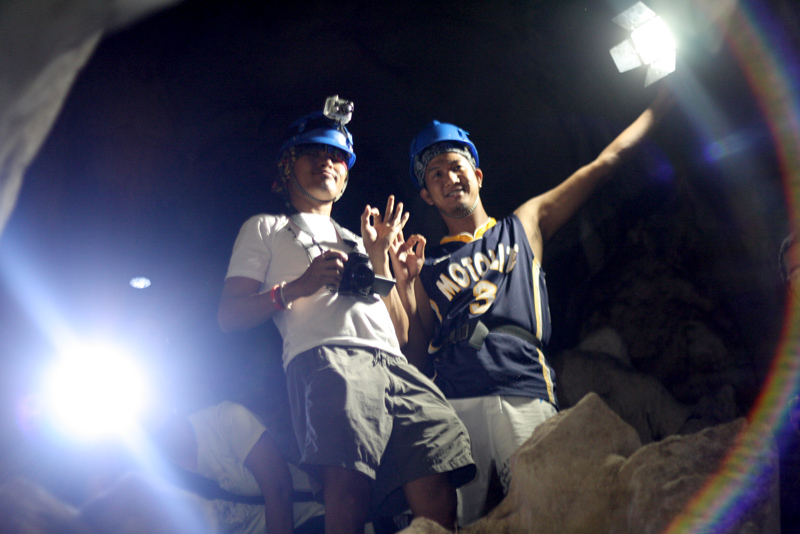 Exploring Ka-amon Cave

Ka-amon Cave in Torrijos has stalactites, stalagmites, and natural skylights. The rates are incredibly cheap as well—just P150 for the guide's fee, which can cover a group of six and includes helmets and headlamps for all cavers.

Where to eat
Kusina sa Plaza | Mercader St., Boac

Budget: P250-400/person

For traditional Marinduqueno cuisine, visit this restaurant located inside a Spanish-era house. With its large windows, lace-topped wooden tables and vintage chandeliers, eating at Kusina sa Plaza feels like taking a trip back in time. Order the local delicacy called ulang-ulang, a sour soup made sour with calamansi juice and topped with shrimps, fish and grated young coconut.

GoodChow Food Express | Various branches all over Marinduque

Budget: P100-150/person

Fed up with the usual fast food? Good news—neither McDonald's nor Jollibee have a single branch in Marinduque! Instead, the only franchised restaurant is the locally owned GoodChow Food Express. [For more food, read Marinduque Meals: Food from the heart of the Philippines]

What to buy for pasalubong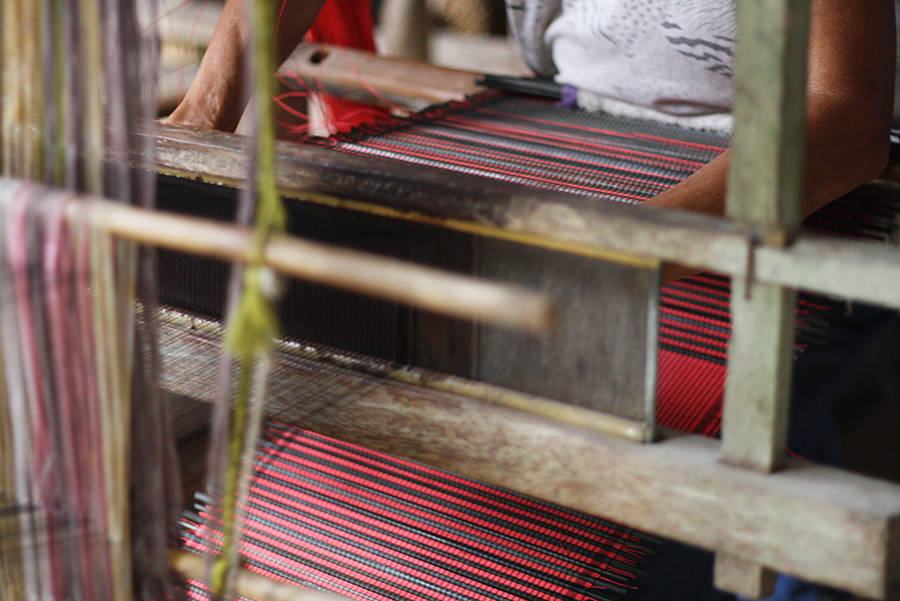 Woven placemats and table runners | Torrijos

The Department of Science and Technology has developed loom-weaving in Torrijos as a source of livelihood for many women. Among the weavers we met there were women who used to work in fish markets, where one's take-home income is dependent on the catch of the day. Weaving, on the other hand, gives them a steady source of income thanks to Metro Manila department stores that buy their wares in bulk.

Of course, getting your woven goods in Marinduque is cheaper than getting them in Manila. A set of six woven placemats costs just P300, while a table runner costs P400.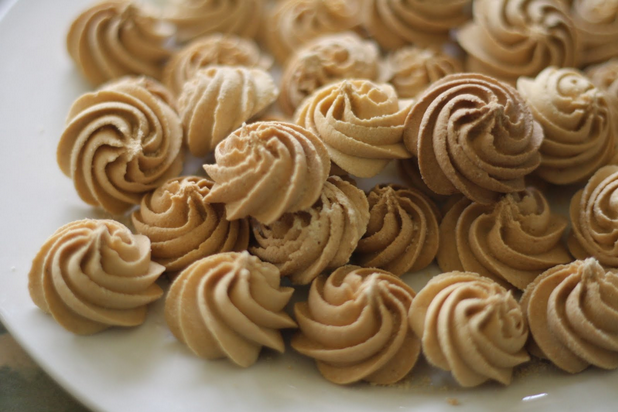 Arrowroot cookies | All over Marinduque

These crisp-outside-crumbly-inside cookies make great pasalubong for your foodie friends. Prices range from P115 to P150 for a 250-gram tin of cookies. If you're staying in the Boac Hotel, the ground floor has a store devoted just to arrowroot cookies.

| | |
| --- | --- |
| | Biyahe ni Drew on Facebook |
| @biyahenidrew | Biyahe ni Drew on Twitter |