'Waterproof' Motorola X phone specs leaked online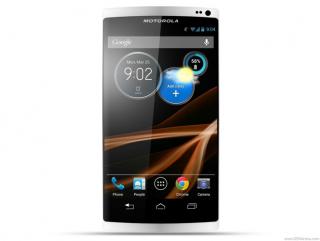 Is this the Motorola X?. A mockup of what is supposed to be Motorola's upcoming Android-powered phone. The device is rumored to have a Snapdragon 800 chipset, a 4.7" 1280 x 768 resolution display, and a 4000 mAh battery. via GSM Arena
Specifications of a rumored new Android-powered phone from Google-owned Motorola were leaked online this week, a mobile phone-oriented site said.
GSMArena.com said the specs referred to the so-called Motorola X phone, which may be unveiled at the upcoming Google I/O on May 15.
"The Motorola X Phone will allegedly use a Snapdragon 800 chipset and a 4.7" 1280 x 768 resolution display. The battery inside is supposedly a 4000 mAh unit, which goes in line with Motorola's recent policies,"
it said
.
Citing the specs from "a person close to the team behind the X Phone," GSMArena.com said the phone runs Android 4.2 Jelly Bean with little customization by Motorola.
But the more interesting feature is that the X Phone could be IP57-certified, "meaning water-resistant up to a meter of water for as long as 30 minutes," and have Gorilla Glass 3 screen protection.
The tradeoff? No microSD card slot on board. — TJD, GMA News