Heritage and the quest to save the Philam Life Theater
I am the last person to defend SM, and I do think we've got enough malls and condos in this country. But one of the first things I asked when the petition to save the Philam Life Theater began to gain ground was: why?
And no, not why did SMDC buy the Philam Life property, but why was this property sold at all?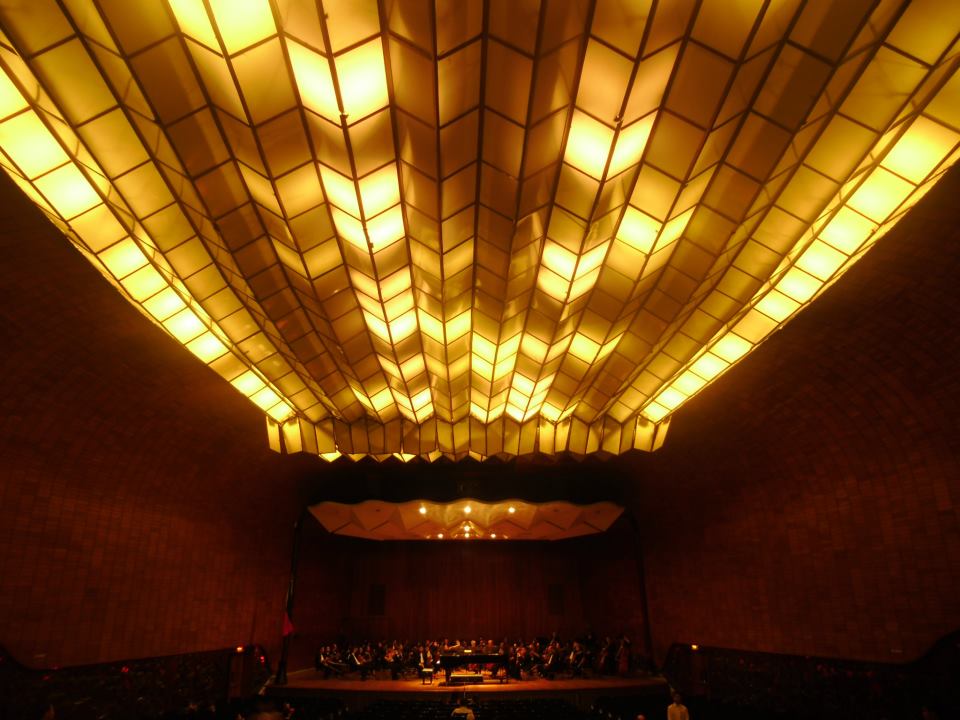 Last days of glory? At the final performance of the Philippine Philharmonic Orchestra at the PhilAm Life Theater, on March 13, which featured world-renowned pianist Sofya Gulyak. Photo by Stephen John Pamorada (www.stephenpamorada.weebly.com)
Yet that doesn't seem to be a question that many people are asking. Instead we are asking questions about why SMDC needs to build more condos, why it needs to build more malls. Instead we throw expletives at Henry Sy and his empire, and say he is greedy and nothing else, forgetting that while the latter might be true, what drives this greed is the fact that they can afford it. And that the government allows it.
This is not to say it's right, as it is to ask: who allows oligarchs to buy this country's lands and services? Why is it even acceptable that basic services are owned by one, two, three families? Whose fault is it that our oldest structures, the ones that are monuments to our past, are being sold, one after the other? Why is the only other option for these structures, neglect and forgetting?
And who is blameless in this oft repeated enterprise of a piece of heritage being lost to time or capitalists, and us all raising our fists too late?
Eye on the wrong ball
The SMDC's acquisition of the Philam Life building speaks of how the latter's owners didn't care much for it. That is, it didn't care about the structure's historical importance, and it had no value to them as a heritage building.
Yes, if we are to curse at someone, it should be those owners.
Because there is always the option not to sell. Countless families have done that, refusing to let go of the homes their great grandparents built, homes that speak of our colonial past, if not our freedom and liberation.
This is why the Historic Town of Vigan in Ilocos can be declared a World Heritage Site by the UNESCO. This is why we can take a tour through Silay City Negros Occidental, with its 28 declared Heritage Houses by the National Historical Commission of the Philippines (NHCP).
It is also why we can walk the streets of Sariaya in Quezon, and find that while many houses and structures have yet to be officially declared as important by the NHCP, there are stretches of ancestral homes here, all being lived in, and worth the trip.
And yes, there are families who decide to keep their ancestral homes, but who are without the funds to actually maintain it; there will be many others who do not have the wherewithal to go through the process of proving to government that their property deserves some support – financial and otherwise. For these structures that become but white elephants for its owners, the next developer is all it takes to change the karma of a space of neglect.
But this is not the case for the Philam Life building, yes? There is no valid reason for a large and profitable company like Philam Life to let go of this structure that we all say is part of our history as a people.
Other than, of course, the fact that it has no love for this piece of heritage. The building and the theater, both.
Why just the theater?
Which is also to point to this fact: why is the noise only about saving the Philam Life Theater?
This is not to question whether or not it deserves to be saved, as it is to ask: what of the building?
The Philam Life Building is by
architect Carlos D. Arguelles
. Built in 1961, it was considered a model of sorts for the rest of the other Philam Life buildings in terms of design. He also built the Philippine National Bank in Escolta, the Development Bank of the Philippines in Makati, the International Rice Research Institute (IRRI) in Los Baños, the Hilton Manila now Manila Pavilion Hotel, and the Aglipayan Church, among others. The PNB building has been recently mentioned in light of the BPO project that's expected to revive Escolta in Manila.
Arguelles was Professor and later Dean of the UST College of Architecture and Fine Arts, and became President of the
Philippine Institute of Architects
(PIA). Along with Juan Nakpil and Jose Zaragoza, Arguelles was one of the PIA presidents who received the Honorary Fellows Award from the American Institute of Architects (AIA) in the 1950s.
In 1968
, Arguelles received the Republic Cultural Heritage Award, and
in 1988
he received the Patnubay ng Sining and Kalinangan Award from the City Government of Manila, as well as the PIA Gold Medal of Merit, an award that "considers the achievement of individuals in their body of work with respect to its technical, aesthetic and cultural merits."
Where fame is concerned, Arguelles is obviously no Juan Nakpil, neither is he one of those American architects who built an art deco structure or two in Manila. But certainly his work, the Philam Life building itself, deserves to be saved if we are thinking of saving anything at all?
For how can the theater be the only thing we are concerned with here, how can we speak of the theater as important, as part of our history as a people, and ignore completely the building that cradles it?
This is not a judgment on the petition to save the Philam Life Theater that was started by Olivier Ochanine, chief conductor and musical conductor of the Philippine Philharmonic Orchestra (PPO).
It is to ask every Pinoy who has since supported this petition: why could we not make this bigger than the theater? Why could we not take a stand for Arguelles' work?
Is this not indicative of how messed up we are about heritage? Also how unproductive.
After the fact
Ochanine is the one person who is doing it differently from the rest of the Pinoys who are raising fists and screaming expletives at SMDC – even when the latter isn't quite the enemy here.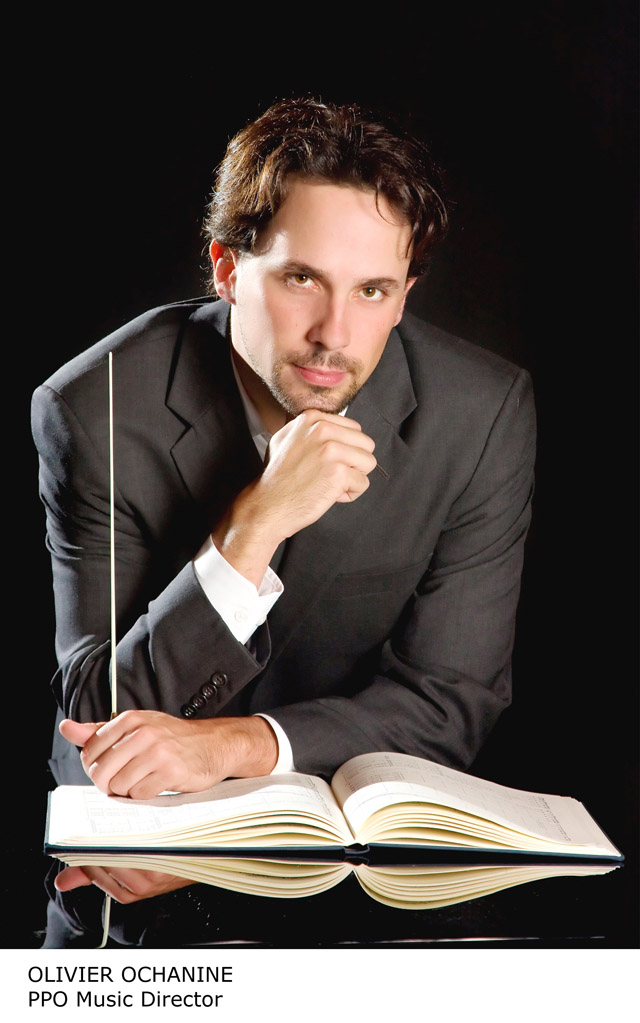 Olivier Ochanine spearheaded an online petition to prevent the demolition of PhilAm Life Theater.
What did Ochanine do? He talked to SMDC. He collected those signatures and gave the new owners the chance to explain themselves. At the same time, Ochanine was given the chance to explain why and how the Philam Life Theater is important. He spoke to SMDC for the first time with flutist and acoustics expert Ray Sison; the second meeting was with Henry Sy Jr. himself.
Of course, now that a piece of heritage will be the responsibility of the large Sy conglomerate, we can only be more cautious. Getting them to save the theater is one thing; making sure that it is respected as a structure that carries historic value is another. In the context of a mall, the kind the Sys are known to build, what kind of role would the Philam Life Theater play?
The fight for its continued existence, as we demand it does, has to continue, yes. And the great thing really is that Ochanine seems to be someone who's willing to put in the work. He has, after all, dealt with SMDC the way none of us would.
Unlike many-a-Pinoy who just gave SMDC the dirty finger, Ochanine had it in himself to have hope. But also, he was not one to look down on these new owners of the Philam Life Building. Yes, they are nothing but new owners, who legally bought the property, and can do with it what they please.
That they even sat with Ochanine, that they even listened, was not at all SMDC's responsibility to anyone; that was a favor to us who supported this petition.
As it is a huge service that Ochanine has done this country, and I mean that more because he has inadvertently shone a light on what ails this struggle to keep our heritage structures alive and well.
No, it's not hope, as it is a vision we are all willing to do the legwork for. There is also the need for research, and, it goes without saying, some commitment.
Beyond RA 10066
Why? Because it tells you and me, that we can do something before our heritage structures are even put up for sale. In fact it tells all of us that we can, as individual private citizens, begin the process of getting a certain site or structure recognized by the NHCP for its historical importance.
Of course it doesn't look to be an easy process: one is required to submit a petition, supporting documents, and "a statement on the sustainability and maintenance of the site/structure and marker to be installed, if approved, and the source of funds." But who said saving heritage – or anything at all that's neglected by government – is an easy task?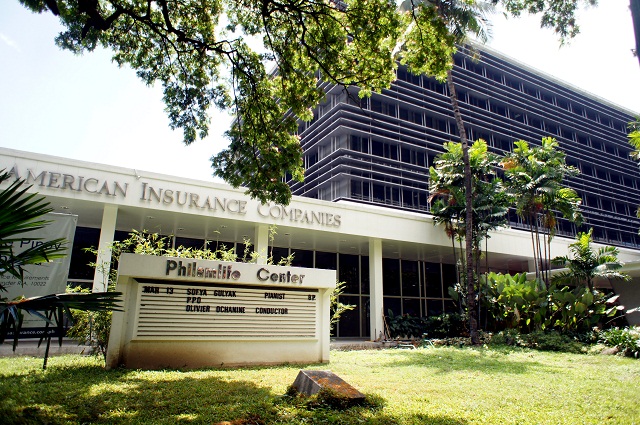 Built in 1961 by architect Carlos D. Arguelles, the Philam Life Center is a familiar sight on UN Avenue in Manila.
Photo by Danny Pata

Nothing is easy when one is faced with the systemic dysfunction that is a disregard for culture and history, one that seems to be state policy, from one administration to the next.
One that is in the decision of Philam Life itself to sell its own building, without caring for its historical and cultural value. That isn't the fault of SMDC, or any other developer out there who decides to buy prime property put up for sale. It's the fault of the rich among us, failing to understand the value of these structures, forgetting the historical and cultural importance of heritage.
But there is a way to nip it in the bud, for the elite who can even worry about heritage. For while there are the wealthy owners of heritage who are ready to sell their houses and buildings to the highest bidder, there are the elite who are out to save it for its culture and history.
It seems that, in the end, all heritage needs is for the rich among us to get their act together and decide in favor of conservation, across the board. Not just the theater within the building, not just one house on a street filled with so many other ancestral houses, not just the house your great grandfather built.
The task demands that we go all blood sweat tears on heritage, because ultimately, that is what fuels this kind of cultural activism.
Expletives optional. -- KDM, GMA News