Caxirolas could face World Cup ban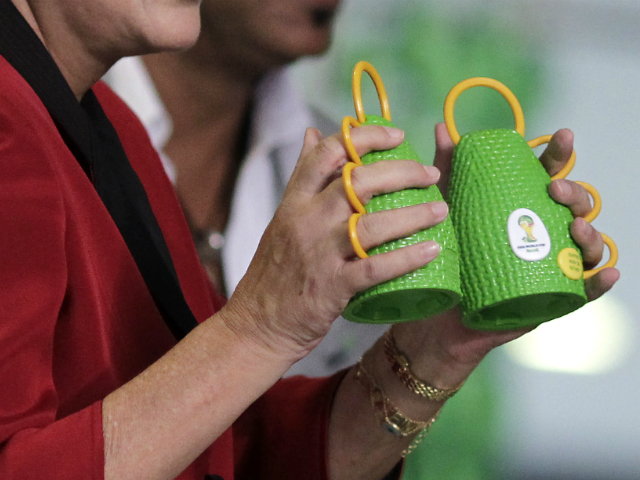 The Caxirola, a musical instrument created by artist Carlinhos Brown, was slated to be used at the 2014 Brazil World Cup.
Ueslei Marcelino/REUTERS
SAO PAULO - The Caxirola, a small percussion instrument Brazilians had planned to shake at World Cup matches next year, could be banned after dozens of them were turned into missiles by angry supporters.
Thousands of the instruments were distributed before a game between Bahia and Vitoria at Salvador's Fonte Nova stadium, one of the 12 World Cup venues, on Sunday.
But angry Bahia fans found a different use for them by throwing them onto the pitch in protest at their own team's performance in a 2-1 defeat by Vitoria.
"FIFA and the local organizing committee will analyze the situation and will reconsider the caxirolas as items approved for the Confederations Cup and World Cup, for safety reasons," FIFA said in a statement.
The caxirola was created by Brazilian musician Carlinhos Brown and sounds something like a maraca when shaken.
Brazilians are hoping they will provide a distinctive backdrop to matches, just as vuvuzelas did in South African in 2010.
Even before Sunday, some critics were already skeptical, saying it is not a traditional sound at games in Brazil.
The vuvuzela, a plastic horn which makes a droning sound when blown, was widely criticized for drowning out the natural sounds of the football crowds and wrecking the atmosphere at matches at the 2010 World Cup.
It has failed to catch on outside South Africa and is banned by European soccer's governing body UEFA.
- Reuters