NGO-initiated C' de Oro housing project for 'Sendong' victims nearly complete
An international non-profit organization has announced that it is in the homestretch of its effort to provide homes to more than a thousand residents of Cagayan de Oro City in Mindanao whose houses were destroyed by Typhoon Sendong.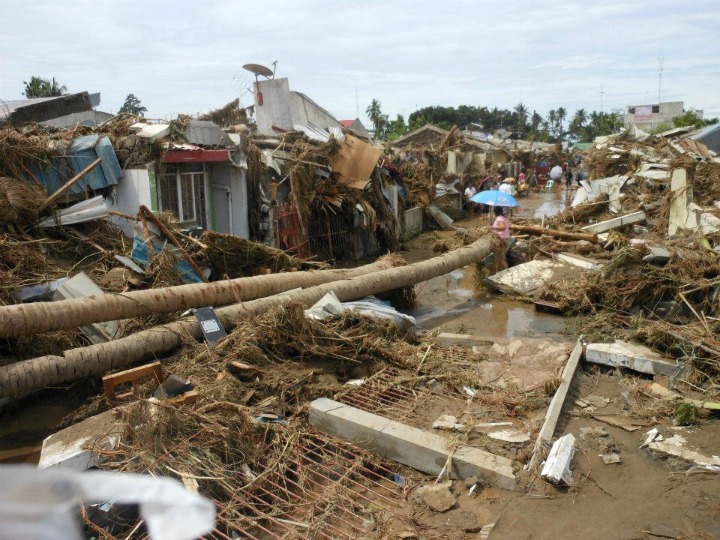 Residents were fast asleep in their homes, with no orders to evacuate, when Sendong roared through Iligan City. Irish Lungay
On December 16, 2011, Sendong swept through the city, leaving at least 1,200 people dead, and destroying 50,000 houses.
The project of All Hands Volunteers (AHV) is divided in two phases. The first phase was accomplished last March with 216 houses erected. The second phase that aims to build 88 more houses, began in April.
The AHV has partnered with the Habitat for Humanity, the Catholic Relief Service, the ICM, several national government agencies and local government units to implement the project.
Chris Turner, AHV's international project director, has been leading a number of foreign and local volunteers in building 304 houses in Cagayan de Oro City since January 2012.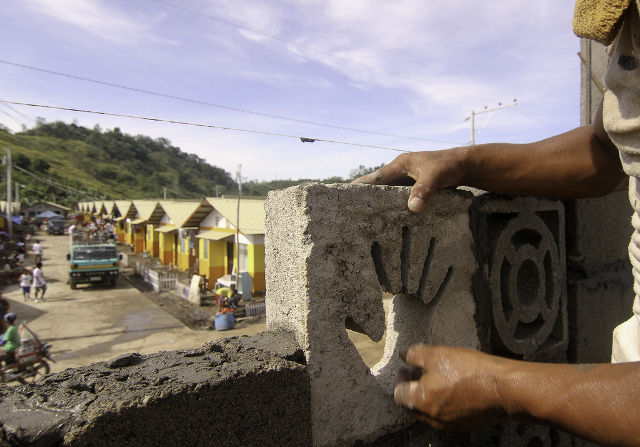 ALL HANDS. A local volunteer puts a special bloc bearing the All Hands Volunteers (AHV) logo in one of the units being constructed under the mass housing project initiated by the international non-profit organization to provide homes to victims of Typhoon Sendong. AHV photo
The 31-year-old Canadian said managing a multi-cultural team of foreign volunteers from the United States, Canada, Australia, England, France, Mexico and other countries is not easy, but "it's also not as hard as one might think."
Turner said there are 17 foreign volunteers in the Cagayan de Oro project site at the moment, "but we had as many as 45 at one time who came from 22 countries."
He said the problems of diverse cultures and languages are dwarfed by the "enormous desire on the part of the volunteers to make a difference in the lives of homeless victims of Sendong.
Since its inception in 2005, the US-based All Hands Volunteers has recruited more than 7,000 volunteers who have selflessly put in 590,000 human hours of hard work in order to make a difference in the lives of more than 30,000 families victimized by different calamities in various parts of the world.
— Fort Nicolas /LBG, GMA News