Azkals line-up versus Chinese Taipei, Pakistan in 2013 Peace Cup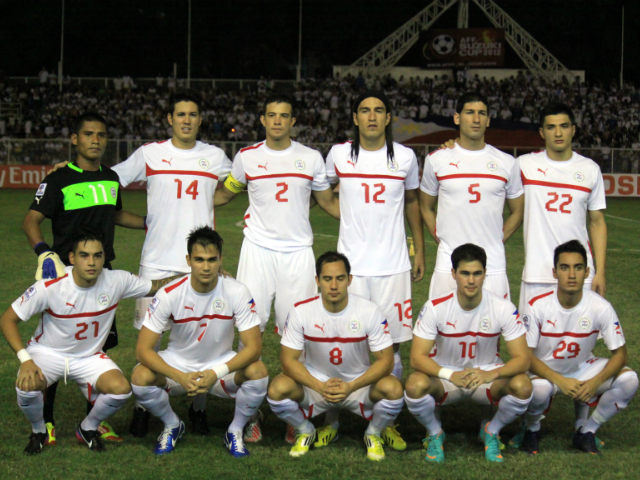 The Philippine national football team, also known as the Azkals, will battle Chinese Taipei and Pakistan in the 2013 Philippine Football Peace Cup, slated for October 11 to 15 in Bacolod City,
the official Azkals website announced.
The tourney, repackaged from the Long Teng Cup starting with last year, saw the Philippines win the first iteration, sweeping aside Chinese Taipei, Guam and Macau.
The release noted that the Azkals were recalling several of their foreign-based players, as the tourney dates fall within FIFA international match dates. Those being summoned include Stephan Schrock, Neil Etheridge, Jerry Lucena, Rob Gier, Juani Guirado, Paul Mulders, Angel Guirado, and Patrick Reichelt.
They'll join the likes of Chieffy Caligdong, Phil Younghusband, James Younghusband, Marwin Angeles, Misagh Bahadoran, Jerry Barbaso, Jeffrey Christiaens, Jason de Jong, Patrick Deyto, Chris Greatwich, Mark Hartmann, OJ Porteria, and Ed Sacapano.
Game days for the Philippines are October 11 (versus Chinese Taipei) and October 15 (versus Pakistan).
The tourney is expected to be used by the hosts as preparation for the 2014 AFC Challenge Cup, set for May in Maldives.
- AMD, GMA News