Movie review: 'Frozen' shows a new brand of Disney princess
Disney musicals are the stuff of legend. They're the characters and songs many people grew up with. And for many girls all over the world, Disney princesses were something to aspire to, with their beautiful dresses, that mind-boggling capacity to befriend forest birds, their lovely singing, and of course the dashing Prince Charmings.
Unfortunately, many Disney princesses also showed little girls all over the world that if they just sat in their castle, wished upon a merry star and waited for their fairy godmother, Prince Charming would come swooping in and save them from a life of danger or cruel household chores.
But Disney is learning to turn their princesses into more than damsels in distress. Mulan was a fighter. "Brave"'s Princess Merida was an archer who wants nothing to do with patriarchal ideas of ladyship and marriage. And now we have Elsa and Anna, the sisters from Disney's latest animated film, "Frozen."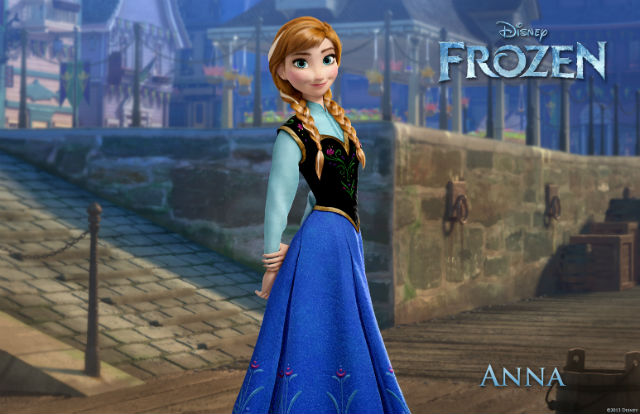 Anna voiced by Kristen Bell. Photos from Walt Disney Studios
The wicked snow queen
"Frozen" was inspired by Hans Christian Andersen's "The Snow Queen." But instead of friends Gerda and Kai, and an evil Snow Queen, we have sisters Elsa and Anna, princesses of the kingdom of Arendelle. Older sister Elsa has the power to create snow and ice, and as children she and Anna have loads of fun with this magic, building snowmen and snow castles in their own home. But an accident hurts Anna, and Elsa is forced to keep her powers a secret, out of fear of hurting her sister again. Years later, Elsa, now crowned queen, still keeps her distance from her beloved sister. But Elsa loses her shaky calm, and accidentally plunges the kingdom into a magical winter.
It's a little bit like "The Chronicles of Narnia: The Lion, the Witch and the Wardrobe" by C.S. Lewis, except the queen didn't mean to trap everyone in snow and ice, and she's not actually mean and evil, just misunderstood. And instead of children from another world stumbling into this winter wonderland through mothballs in the wardrobe, you have rough and uncultured ice delivery guy Kristoff, and dashing prince Hans from a neighboring kingdom. And happy, perky Anna is very much like Narnia's Lucy, who believes that people—especially her sister—are inherently good and would never do anything to hurt her.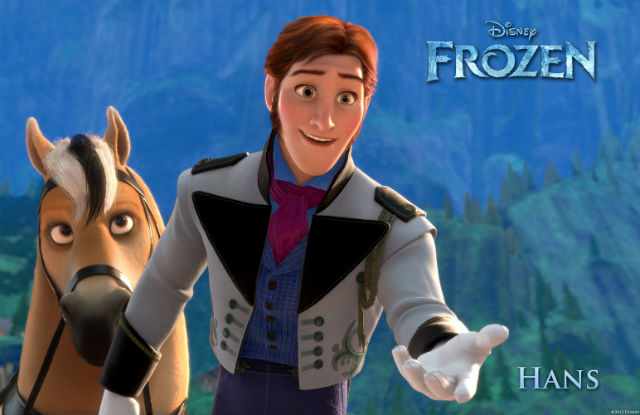 Hans voiced by Santino Fontana
But this movie brought to mind another comparison: the novel-turned-musical "Wicked." Perhaps it's because stage actress and singer Idina Menzel, who played the green-skinned Elphaba on stage, lent her voice to the snow queen Elsa. Elsa has powers she can't control or understand, so she's trying to leave the world behind, all the while being misunderstood and attacked. Though Anna isn't very much like Glinda, one thing they do have in common is a relationship with Elsa/Elphaba based on kinship but tinged with fear and misunderstanding.
New princesses and heroes
Whoever Anna and Elsa may remind you of, they're certainly remarkable for the fact that the story revolves solely around them and their relationship as sisters. There is no villain here, no Maleficent or Ursula. Elsa is simply someone who's different, misunderstood, and she has to learn to accept herself, and to trust that others will accept her as she is. And isn't that a problem girls and boys face all over the world, regardless of age?
Dashing Prince Hans and mountain man Kristoff may provide some romance and adventure, but it's Anna who calls the shots. The feisty princess believes totally in her sister Elsa, and in her own power to find a solution to Arendelle's problem. A princess who's confident, decisive, determined and good-natured: surely that's a Disney princess little girls ought to emulate?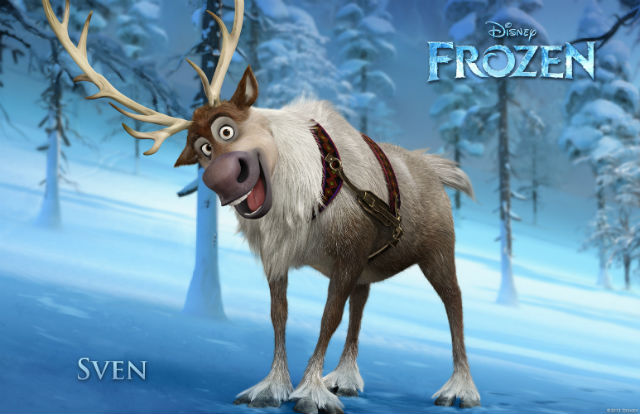 Sven, a reindeer with the heart of a Labrador
In fact, this movie is pretty off-kilter for Disney. There's the lack of a villain to hate. You have to wonder if the real prince charming is Hans or Kristoff. While "Tangled" had the heroic horse Maximus, here you have the goofy reindeer Sven, who reminds one of the incomprehensible yet extremely expressive and opinionated Chewbacca from "Star Wars." And stealing the show quite often is the magical snow man Olaf, naïve, innocent and brave all at the same time with his heroic antics.
Surprise
Fans of the TV show "Veronica Mars" will be happy to know that actress Kristen Bell lends both her speaking and singing voice to Anna. Fans of "Glee" will probably watch this for Jonathan Groff, who plays Kristoff. And of course there's no denying Menzel's performance as Elsa.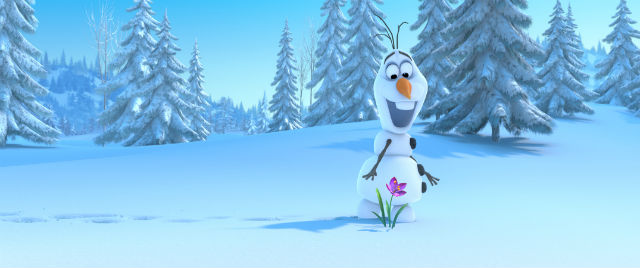 The naïve, innocent and brave Olaf
But aside from the stellar cast and off-tangent characters, audiences will also enjoy the music, with an original score by Christophe Beck and original songs by Kristen Anderson-Lopez and Tony® Award winner Robert Lopez. And the surprise ending has you rooting for these new Disney princesses all the way.
Add to the cast and music the stunning visuals inspired by frozen Norwegian landscapes and witty dialogue, and you have a fun movie for the whole family. —KG, GMA News
Opening across the Philippines in 3D and 2D on Nov. 27, "Frozen" is distributed by Walt Disney Studios Motion Pictures International through Columbia Pictures.
Regina Layug Rosero has worked in IT, student publications, fashion and population studies.

The views expressed in this article are solely her own.