House panel approves Nets big man Blatche's naturalization at committee level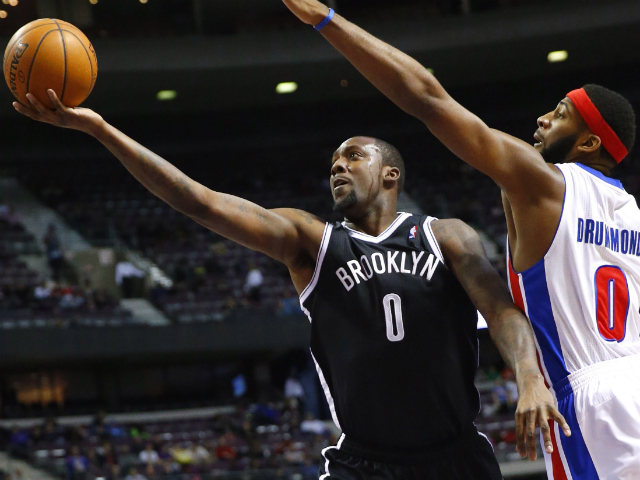 Brooklyn Nets center Andray Blatche.
Rick Osentoski-USA TODAY Sports / Reuters
(Updated 4:15pm)
The House committee on justice approved Antipolo representative Robbie Puno's House Bill 3783, for the naturalization of Brooklyn Nets big man Andray Blatche, in order to allow him to suit up for the Philippine men's national basketball team, also known as Gilas.
The committee approved the bill though, subject to the condition that Blatche appears before a Philippine consulate to express his intent to be a Filipino citizen. Blatche is also expected to answer questions to be forwarded to the consulate by the committee on justice.
It's still a long way for the bill to see the desk of the president though. After passing the committee level, the bill has to go through the second and third reading, before being transmitted for approval in the senate. Senator Sonny Angara also recently filed a similar bill for both Blatche and McGee. The two bills for Blatche may be consolidated, and only after its approval will it be transmitted to the president for signing.
[Related: Gilas Pilipinas targeting JaVale McGee and former teammate Andray Blatche for naturalization]
Through 52 games this season, the 27-year-old Blatche is averaging 11.8 points, 5.7 rebounds, 1.4 assists and 1.2 steals in just a hair over 22 minutes a game.
Meanwhile, Puno withdrew a similar bill filed for the naturalization of JaVale McGee. The Denver Nuggets center is out indefinitely with a fractured tibia and has only seen action in five games this season.
Should plans not miscarry, Blatche will give the Philippine an alternative to Marcus Douthit, the 33-year-old naturalized American who has been the country's main center since 2010.
The Philippines qualified for the FIBA World Cup, slated for the end of August until the middle of September after placing second in the FIBA Asia Tournament last year. If tapped, Blatche could see action in that tourney.
- AMD, GMA News