Community Bulletin Board
BRAND TALK
Access to capital and loans made easier for Filipinos through GCash lending solutions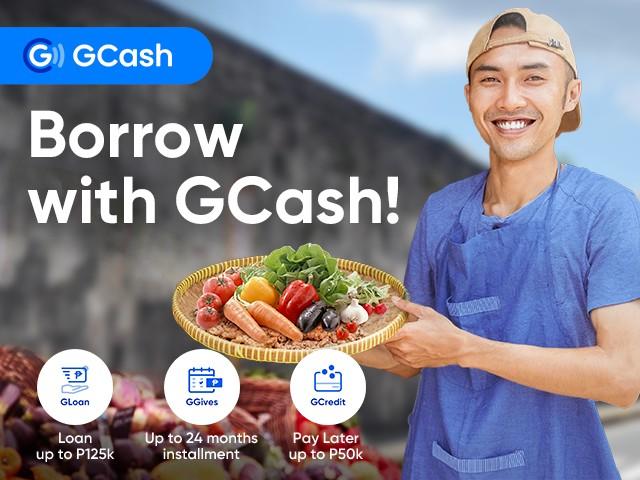 The leading e-wallet provides Filipinos a new way to access multi-purpose loans while offering flexible payment schemes
In a country where 44% of the population remains unbanked according to the Bangko Sentral ng Pilipinas, and high inflation pushes the prices of basic goods higher, Filipinos are finding it more difficult to achieve both their short- and long-term financial goals.
Loans and credit card applications require multiple documents such as valid IDs, proof of income, and sometimes collateral while installment plans require upfront down payment and processing fees.
Recognizing that loans, credit cards, and other borrowing means are important in helping Filipinos fund their lifestyle and needs, GCash, the country's #1 e-wallet app, introduces three in-app solutions that offer users the flexibility of borrowing money and choosing their payment terms, breaking down barriers that prevent the majority of the population from taking advantage of financial leverage.
According to Tony Isidro, CEO of Fuse Lending, Inc., "Filipinos are used to dealing with financial stress on a day-to-day basis, but life doesn't always have to be a challenge. We hope to minimize that list of woes by providing every Filipino with easy access to extra funds."
"GCash has been a part of everyone's daily lives, but we are introducing more ways to help Filipinos manage and achieve their financial goals and lifestyle. With GGives, GLoan, and GCredit, eligible users can use their GCash app to borrow cash at their convenience, instantly get their loan application approved, and pay off their dues with flexible terms," Isidro added.
Light and easy installment plans with GGives
GGives is an easy and flexible payment installment plan built to make purchasing big-ticket items lighter on the pocket. For borrowers who are upgrading their lifestyle with an exciting new purchase, they can opt to pay for it in installments of up to 24 months, with zero downpayment and no additional documents needed.
"GGives allows users to borrow up to Php 125,000 and pay in installments from 3 months to 2 years. They also have the option to pay twice a month so they could pay lighter during their payday. We implemented this based on the belief that when it comes to the ease of partial payments, flexibility and affordability are the most defining factors for borrowers," XP Villa, Head of GGives, shared.
Instantly approved loans straight to your wallet with GLoan
GLoan is GCash's pre-approved, fast-cash loan offering, empowering eligible users to kickstart their goals in an instant. Borrowers may loan up to Php 125,000, which is sent straight to their e-wallet.
Kevin Yu, Head of GLoan, highlighted, "While there are already a lot of existing loan products, GLoan is more accessible for Filipinos. For eligible users, there is absolutely no need to provide additional documents and collateral to approve the loan. All they have to do is submit their loan application and wait for the loan to be credited straight to their GCash wallet within 24 hours."
Always-ready extra-funds with GCredit
GCredit, powered by CIMB, is a readily available credit line for eligible users. It is made for borrowers who are looking to manage their everyday expenses better with a limit of up to Php 50,000 pesos, making sure they can always get by without missing the due dates of their monthly bills.
"In bringing this concept to life, it was important for us that users have an alternative option to pay for their purchases and bills should they ever need it. With GCredit, users only have to pay for the time they borrow," Anna Gatmaitan, Head of GCredit said. "GCredit's interest is prorated which means you get lower interest when you pay earlier."
To be eligible for GLoan, GGives, and GCredit, users must have a fully verified GCash profile and must maintain a qualified GScore, which is the app's trust rating reflecting their GCash activity. Increasing or maintaining one's GScore can be done by maintaining an active GCash wallet balance, regularly using different GCash services, and paying dues early or on time.
Access GLoan, GGives, and GCredit through your GCash dashboard or find it under "Borrow." No GCash yet? Download the GCash App on the Apple App Store, Google Play Store, or Huawei App Gallery! Kaya mo, i-GCash mo!
This is a paid press release by GCash.
Brand Talk partners with the advertisers of GMA Network to create content valuable to its audience.