Filtered By: Hashtag
Hashtag
Viral photo of father cradling dead child gives face to calamity
A single viral photo has silenced any lingering doubts about the gravity of the disaster that Storm Sendong wrought and gave a heartbreaking face to the hundreds of victims of flash floods in northern Mindanao.
At around 3:30pm —even as unverified damage reports continued to emerge on social media— blogger and Twitter user "Mindanaoan"
posted a TwitPic photo
of an unidentified man in Consolacion, Cagayan de Oro, weeping as he clutched the muddied body of his drowned daughter to his chest.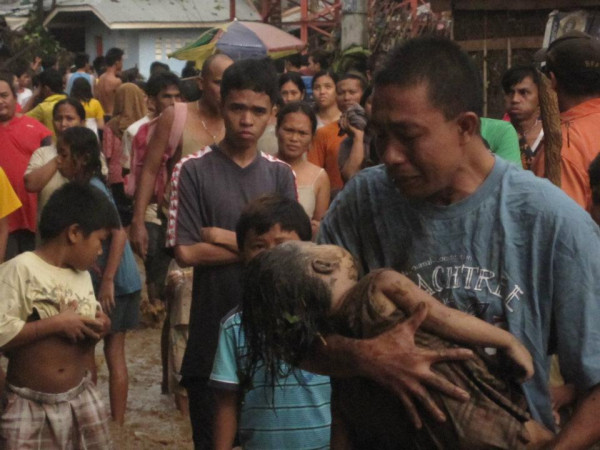 "My heart broke when I saw this," Mindanaoan wrote in her caption.
Although the photo was just one of many that she and many others were sharing with the world via social media, its immediacy and poignancy struck a chord among netizens.
Within less than three hours after it was posted, the photo had been viewed over 8,000 times and retweeted many hundreds of times over.
Mindanaoan, who has declined to have her identity revealed to the public, explained to GMA News Online that she posted the photo in an effort to raise public awareness about the floods in the wake of seeming incredulity as to the urgency of the calamity.
"I got (upset) because help came in late. People started calling me 'demanding.' Dapat daw I shouldn't demand too much from the government. That's the reason why I posted the photo, to show the gravity (of the situation)," she said.