Filtered By: Hashtag
Hashtag
'2NE1' trends on Twitter after policeman shoots unarmed mother and son in Tarlac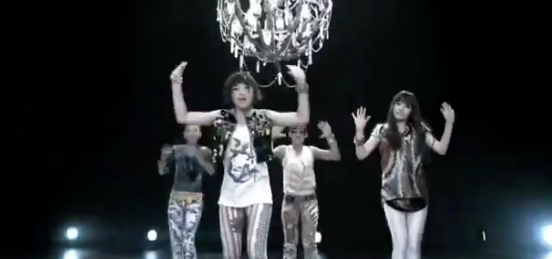 The Korean girl group "2NE1" trended on Twitter on Monday morning after a video of a policeman shooting an unarmed mother and son in Tarlac went viral.
If you're wondering what the K-Pop group has to do with a crime that happened in the Philippines, here's what.
In the viral video, Police Senior Master Sergeant Jonel Nuezca was seen shooting an unarmed mother and son, Sonya Rufino Gregorio and Frank Anthony Gregoria, in Barangay Cabayaosan in Paniqui, Tarlac.
An initial investigation showed that Nuezca and the victims had an altercation regarding right of way, before the shooting incident transpired.
Sonya was seen in the video hugging Frank Anthony in an attempt to stop the latter from facing the policeman.
According to the police, Nuezca went to the house of the mother and son after hearing an explosion caused by a "boga," an improvised cannon made of PVC pipes usually used during New Year celebrations.
Reports said Frank Anthony was allegedly drunk when the conversation happened.
Moments before Nuezca shot Sonya and Frank, the viral video showed Nuezca's daughter shouting at the victims, saying "My father is a policeman."
Sonya then answered, shouting back lyrics of the 2NE1 song "I don't care" before Nuezca was seen shooting the mother and son twice in the head.
On Twitter, netizens were heart broken over the incident and pointed out how they won't be able to look the song the same way again. 2NE1 trended on Twitter with over 34,000 tweets as of writing.
2NE1 and I Don't Care is Trending on Philippines because of the killing incident that happened just recently!

We would ask everyone to pray for the souls of the innocent victims. And demand justice in the name of those victims! #StopTheKillingsPH#JusticeforSonyaGregorio pic.twitter.com/J7aY9VdFny

— 2NE1 TRENDING TEAM (@2NE1_Trending) December 21, 2020
2ne1's iconic line "I DON'T CARE EH EH EH" will never be the same.

credits: Diana Do#StopTheKillingsPH pic.twitter.com/1ZEVSVEn2Z

— sashna (@nasesashna_) December 21, 2020
This iconic song from 2ne1 now turned into a song of ruthlesssness that will remind us how brutal our policemen are.

I can never listen to this song the same way again.#StopTheKillingsPH #JusticeforSonyaGregorio pic.twitter.com/5Mrx9FlChv

— rodyboi (@duhrednozz) December 21, 2020
From now on, a tragic scene will flashback into my mind whenever I hear the song "I Don't Care" by 2NE1.

Justice must be served. #StopTheKillings

— mrvn (@OPMarvs101) December 20, 2020
This will haunt me for several days. I'll never listen to 2NE1's I Don't Care the same way again. #PULISANGTERORISTA

— a smol (@Bartonellance) December 20, 2020
Along with #StopTheKillingsPH, #MyFatherIsAPoliceman also trended on Philippine Twitter with over 140,000 tweets.
Nuezca, who is assigned in Parañaque City, has already surrendered to authorities, minutes after the shooting incident on Sunday afternoon.
He is presently under the custody of Paniqui Police Station and is facing double murder charges. — Jannielyn Ann Bigtas/LA, GMA News