Filtered By: Hashtag
Hashtag
This couple met on a language app of all places and now they're married!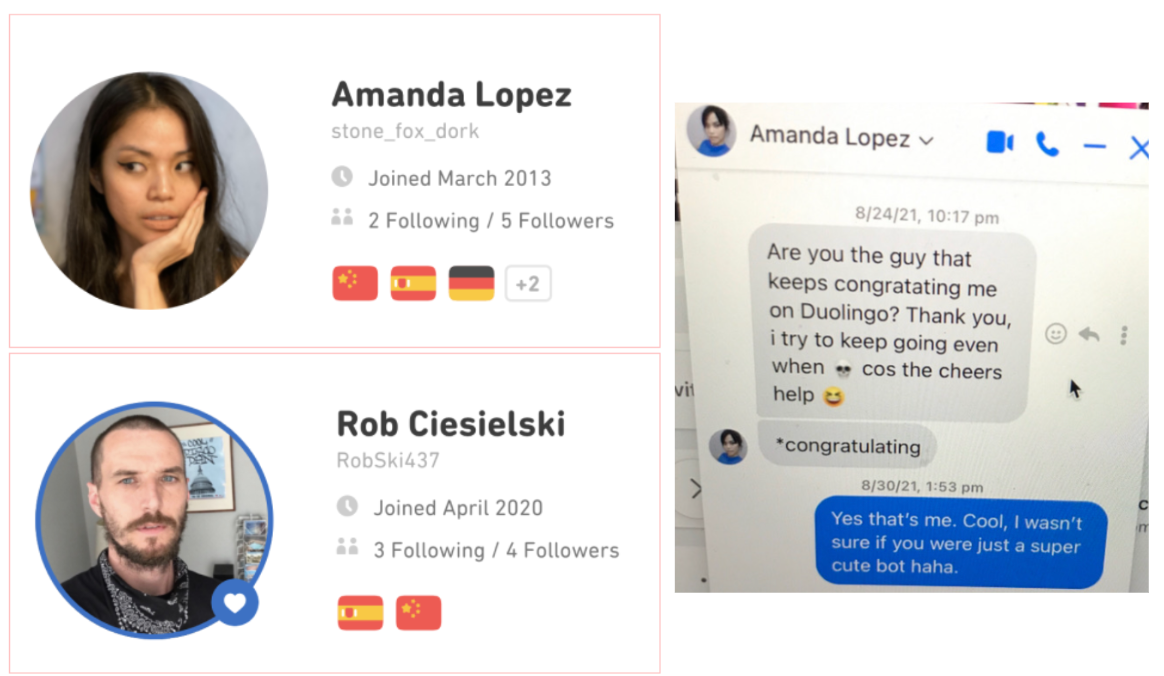 Going pretty viral is Duolingo's post about two users who met on the app and are now married.
On social media, the language app posted screengrabs of two users Amanda and Rob meeting on the app in 2021 and a photo of their recent wedding in the popular manner of "how it started, how's it going" style.
"Who needs dating apps when you have Duolingo? Just ask Amanda and Rob, who met through Duolingo in 2021... and got married last month!" Duolingo wrote.
The post on Facebook soon turned viral. As of writing, it's been shared more than 1,000 times, with more than a thousand kinikilig comments and more than 11K reactions.
Duolingo shared the pair's story on its blog.
Amanda lives in the Philippines and downloaded the app in 2013 to learn Italian, German, French. At that time, she was interested in a guy who was learning Mandarin so she tried to learn Mandarin, too.
"I thought, maybe if I knew more Mandarin he would want to go steady with me!" she said in the Duolingo blog.
While that relationship didn't work out, Amanda would soon cross paths with Rob, who got into the app in 2020 to learn Spanish.
In 2021, Amanda started getting notifications from Rob, who was constantly congratulating her on her achievements on the Duolingo.
She decided to check his profile out and was compelled to contact him.
While Rob was unsuccessful in finding Amanda on Facebook, she was successful in finding him! She took the next step, messaging Rob to confirm if he was indeed the same guy from Duolingo.
A few days later, Rob confirmed it was him.
The two kept talking online and soon felt the romantic connection. They prodded along online, doing calls, video chats, and even virtual family introductions.
In 2022, the two finally met. From the US, Rob traveled to the Philippines to visit Amanda. He met her family, they took a trip out to the beautiful islands, and began planning their life together.
Last month, Rob and Amanda tied the knot in the Philippines, incorporating "Duolingo-inspired multilingual greetings" for their bridal party as they entered the reception. Naturally!
Now if this isn't motivation enough to learn a new language, we don't know what is.
Congratulations to Amanda and Rob!
— LA, GMA Integrated News