Filtered By: Hashtag
Hashtag
Pinay teen who went TikTok viral over a bag is now doing content for an airline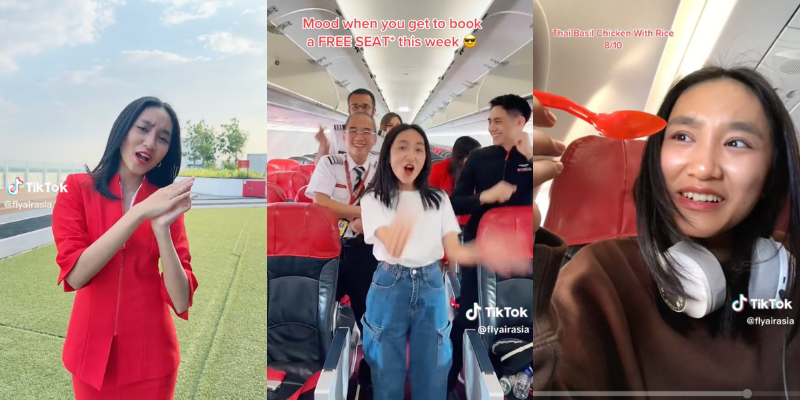 Remember Filipina teenager Zoe Gabriel who received hate online over her excitement for a Charles & Keith bag?
Well, she has now been tapped by AirAsia to create content for them.
On the official TikTok page of the Malaysia-founded low-cost airline, Zoe was seen in three recently uploaded videos. In one, Zoe danced to "I Think He Knows" inside the aircraft together with the pilots and cabin crews.
In another video, the Singapore-based teen was seen wearing AirAsia's uniform for female cabin crews while dancing to the viral audio "Boy's a Liar Pt. 2."
In the third and latest video as of Monday, Zoe was inside the aircraft trying out several in-flight meals from AirAsia.
Talk about good things happening to good people!
In January, Zoe went viral for her classy response to haters who mocked her on TikTok for calling Charles & Keith a luxury brand.
The issue caused heated arguments among netizens, with some saying that luxury is subjective and differs between people.
A few days later, Zoe was invited to visit the Charles & Keith headquarters in Singapore and received two renditions of the brand's iconic Gabine bag made especially for her.
In March, Zoe was introduced as a brand ambassador as she joined Charles & Keith's International Women's Day campaign.
— Hermes Joy Tunac/LA, GMA Integrated News