Filtered By: Lifestyle
Lifestyle
ManilART 2014 an art lover's haven during Museum and Galleries month
Artists and art lovers, get ready to celebrate Museum and Galleries month at the 2014 ManilART fair from October 16 to 19 at the SMX Convention Center-Taguig and SM Aura Premier.
The longest-standing art fair in the country, ManilART's theme this year is "Crossing Borders," referring to the diversity both of the artworks and the artists participating.
Manila FAME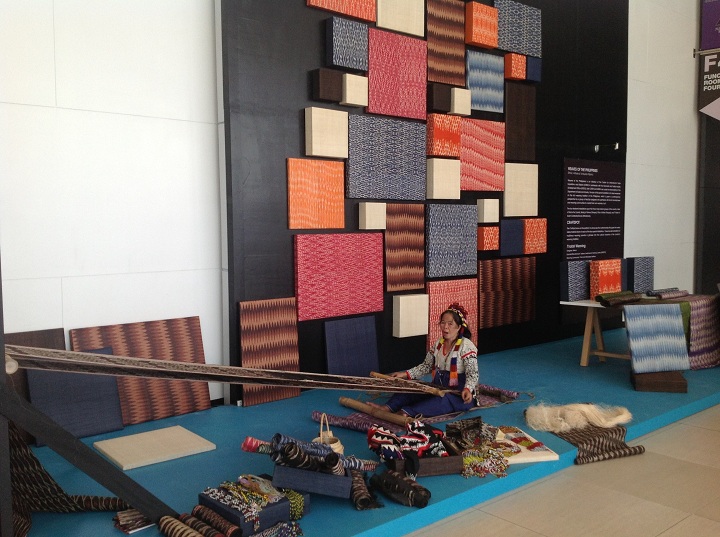 Indigenous fabrics on display at Manila FAME
ManilArt will be happening in tandem with the Department of Industry's CITEM (Center for International Trade Exposition and Missions)'s
Manila FAME
, a design and lifestyle event that will be showcasing furniture, fashion accessories, and the like.
Manila FAME will be held at the SMX Convention Center, Mall of Asia (MOA), Pasay City. Jeepney Tours, one of ManilART's partners for the event, will provide an airconditioned jeepney to ferry fair visitors to and from SM Aura and SMX MOA.
Among the featured presentations at Manila FAME is a tribute to the Taclobanon who braved Typhoon Yolanda in "Pagla-Um: A Paperclay Art Exhibit," featuring works from Tacloban artists.
Fair highlights
Meanwhile, ManilART will be giving fair-goers a sneak peek at acclaimed painter Romulo Galicano's tribute to Yolanda survivors, "The Triumph of Life Over Death," while at SMX Aura Premier classicist painter Agustin Goy's artwork will be showcased.
The city government of Taguig will also be sponsoring "A Day at the Art Fair", designed to give Taguig public school students more exposure to contemporary Philippine art.
International art will also be on display. The featured group exhibition "Endangered Visions," curated by Cabanatuan-based artist Gromyko Semper, will showcase the works of 23 foreign artists and 18 local artists.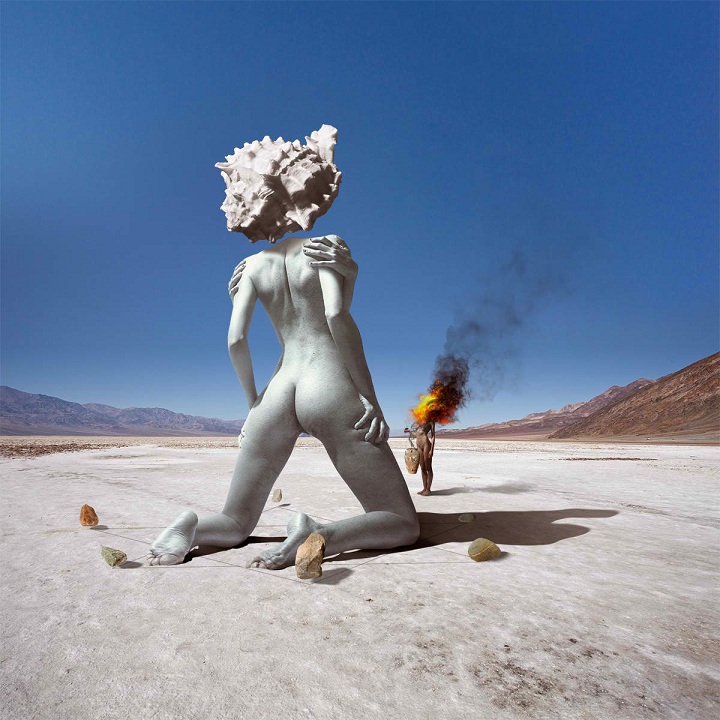 An artwork by Pierre Fudaryli of Mexico in "Endangered Visions," the international exhibition at ManilArt 2014.
Included in the line-up are Salvador Dali protégé Louis Markoya, contemporary symbolist Danny Malbeouf, fantastic realist painter Maura Holden, and low-brow pop-surrealist artist Jana Brike.
Eighty sculptures will also be on display for Galley Nine's 9th Sculpture Review, including the works of Ramon Orlina, Michael Cacnio, Chris Murillo, Carlito Ortega, Jinggoy Salcedo, and Omi Reyes. A large number of these works will be transported to ManilArt 2014 for public viewing for the duration of the fair.
There will also be a book launch, hosted by UST Publishing House. To be released are "Kritik/Critique: Essays from the J. Elizalde Navarro National Workshop in the Criticism of the Arts and Humanities, 2009-2012," edited by Dr. Oscar V. Campomanes, and "From The Major Arcana," a poetry collection by Ralph Semino Galán.
— Vida Cruz/BM, GMA News
For details regarding ManilART 2014, call or text 0917-3272925, email info.manilart@gmail.com, or visit the ManilART website and Facebook account.