Filtered By: Lifestyle
Lifestyle
Faberge unveils first Imperial egg in 99 years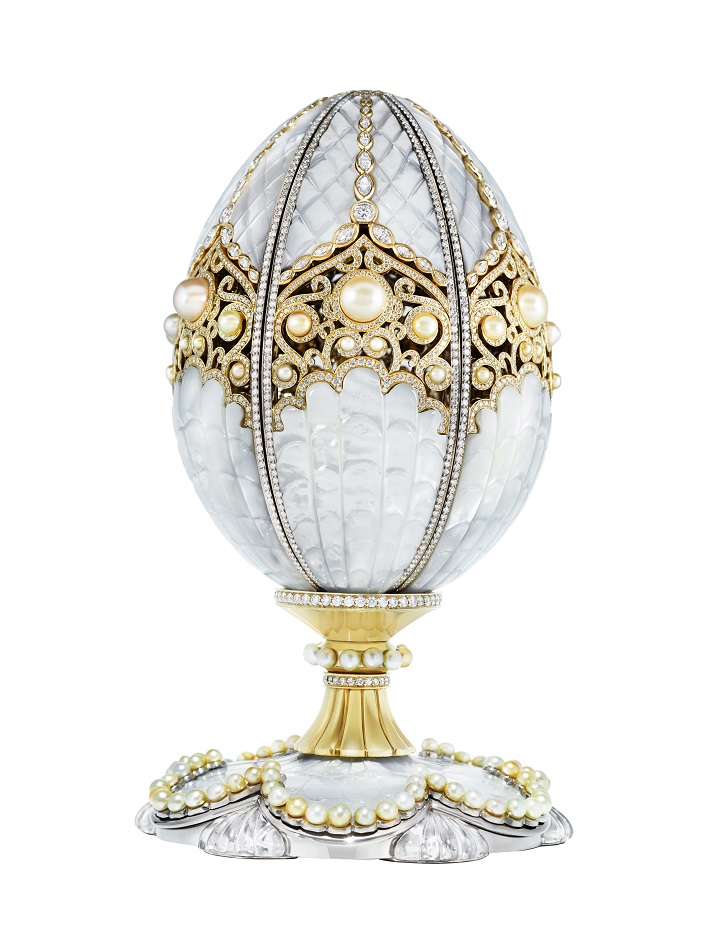 A handout picture released by the press office of jewel maker Faberge on February 24, 2015 shows the jeweled Faberge Pearl Egg, which has 139 fine white pearls and more than 3,300 diamonds as well as other precious gemstones. Ninety-nine years after Faberge made its last Imperial egg—commissioned by Tsar Nicholas II—the jewel maker will show off its newest creation at an exhibition of watches and jewelry in Doha on February 24, 2015. AFP PHOTO/Faberge
DOHA, Qatar - Once the jewel-encrusted playthings of the Russian royal family, the first Faberge Imperial egg produced in almost a century is set to be unveiled in Qatar on Tuesday, its makers said.
Ninety nine years since Faberge made its last Imperial egg, for Tsar Nicholas II, the famous jewel maker will show off its newest creation at an exhibition of watches and jewellery in Doha.
The "Faberge Pearl Egg" features 139 fine white pearls, and more than 3,300 diamonds as well as other precious gemstones, according to the jeweller.
Several Gulf nations have a long history of pearl diving, and Qatar is building an artificial island off its coast named after the precious treasure.
The egg is the first of its kind commissioned since World War I.
Faberge's last Imperial creation—the Steel Military Egg—was commissioned in 1916 by the Tsar just months before he was removed from power by the Russian Revolution and forced to abdicate in February 1917.
Nicholas II had arranged the egg as a present for his wife, Alexandra.
The tradition of giving decorative eggs was started by his father, Tsar Alexander III, who surprised his wife Empress Maria with a bejeweled Easter egg in 1885.
But as much as they were loved by the Russian royalty, the diamond-encrusted objets d'art have come to symbolise the family's excesses.
The new egg has been crafted "to mark the upcoming [100th] anniversary since the last Imperial egg was commissioned," Faberge's spokeswoman Alize Morand told AFP.
She said the egg would be the first of several that will soon be unveiled by Faberge.
After going on show for the first time, the egg will be sold at the end of the five-day exhibition in Qatar and there are already buyers interested in the piece.
One estimate put the value of the new egg at $2 million (€1.7 million).
But Morand would not confirm that and said the price could only be known "on application" for interested buyers. She added that several people had already expressed their desire to buy the piece.
The egg has been commissioned in association with the Gulf-based Al Fardan jewellery group, which is renowned for its pearls.
The $2 million price tag may end up being a conservative estimate.
The last Imperial egg to be auctioned reportedly went for more than $30 million when sold last year after being found in a jumble sale.
And the last officially known price for an egg was $18.5 million, which was sold at Christie's in London in 2007.
Faberge says that 50 eggs in total were commissioned and 43 of those are known to have survived the Russian Revolution.
— AFP